These Strawberry S'mores will be the hit of your summer BBQ!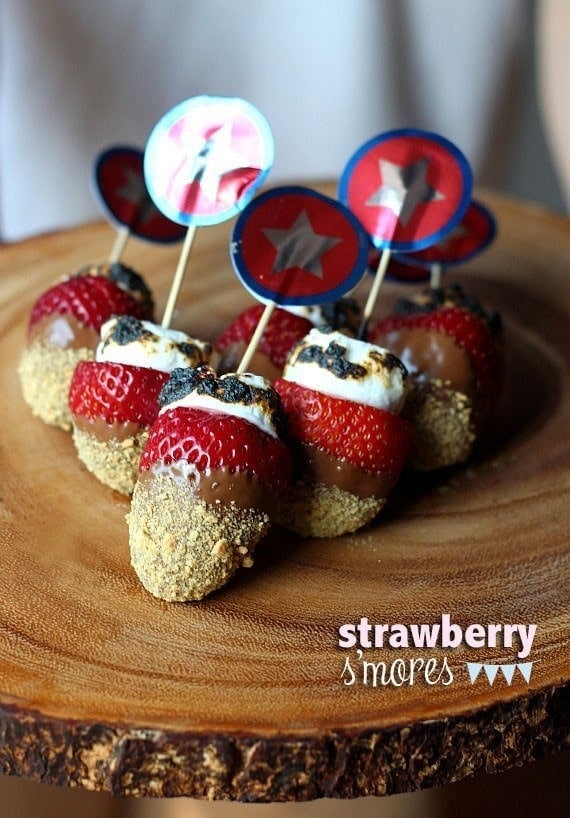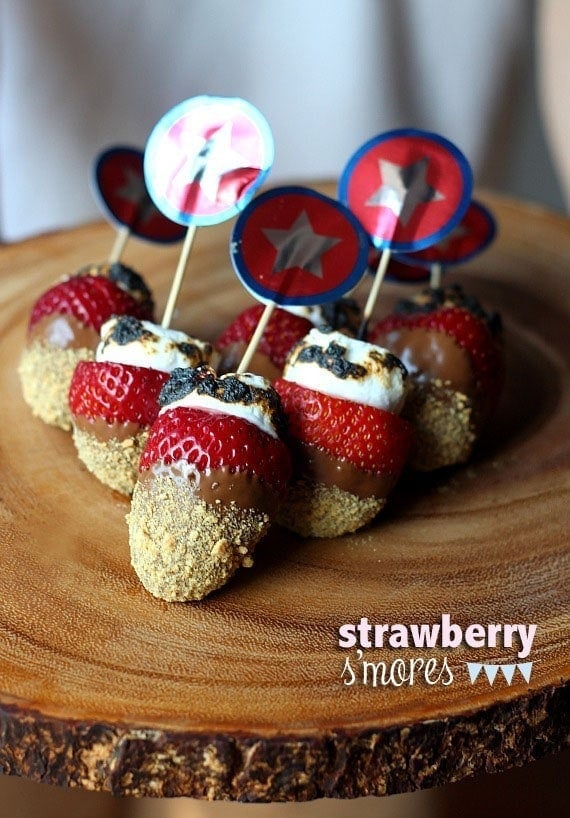 Sometimes you just need an idea more than a full recipe. And today happens to be your lucky day!
Call it lazy, call it brilliant..whatever…Because what's more summery than strawberries? S'mores maybe?
Yep, look at what I did there. Strawberry S'mores for the win.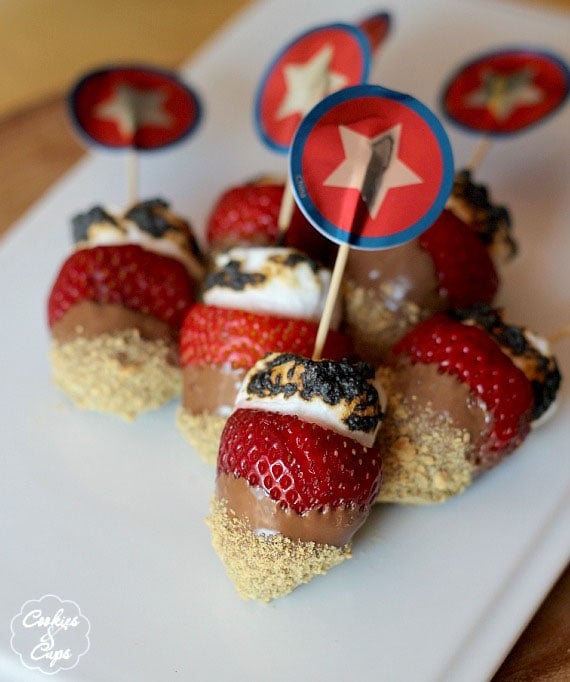 All these require is assembly.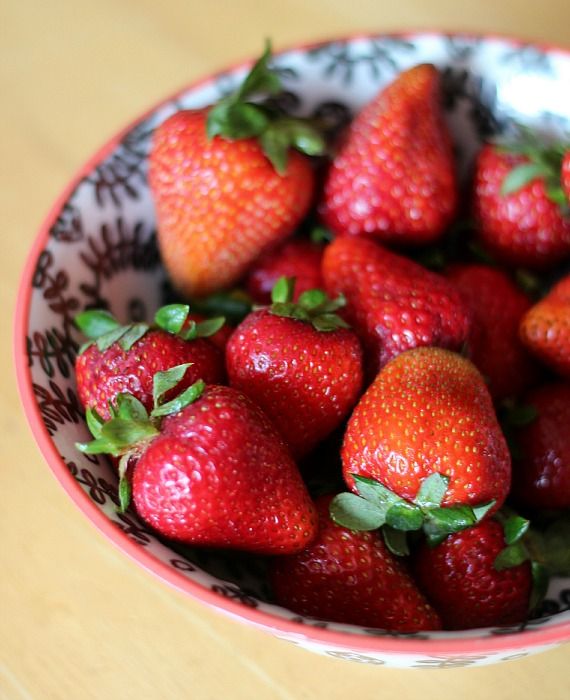 Start with strawberries…Wash them and cut off the tops.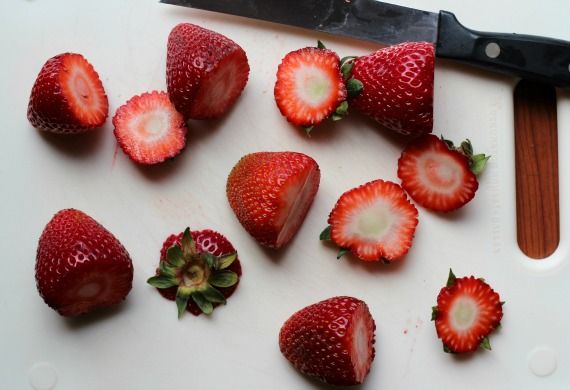 Make sure you dry the strawberries well before you move on to the next step.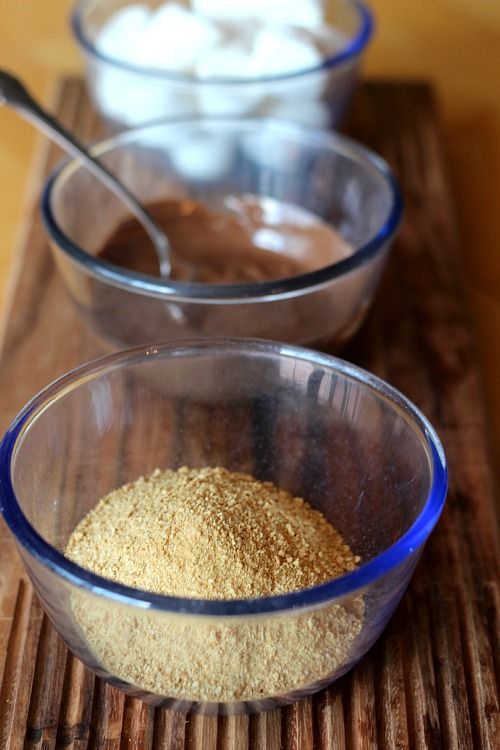 When you're ready get some milk chocolate, graham cracker crumbs and large marshmallows ready.For 2 pints of strawberries you can use about 1 1/2 cups of both melted milk chocolate and graham cracker crumbs.
Cut your marshmallows in half…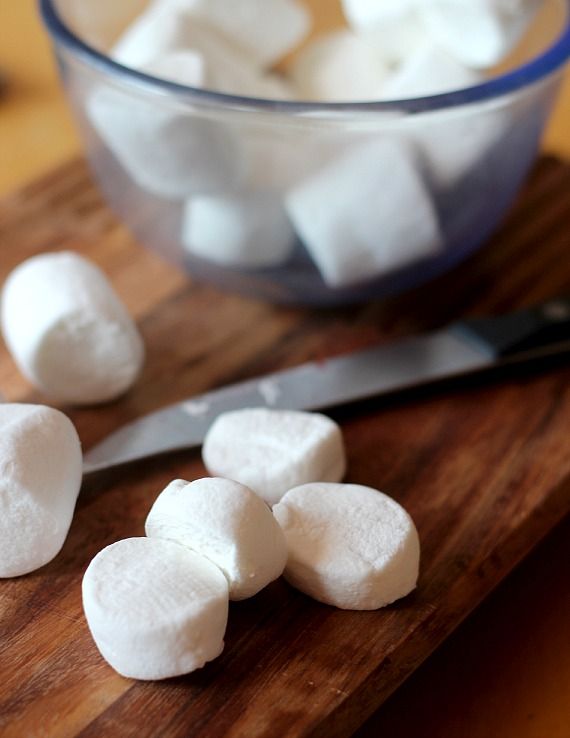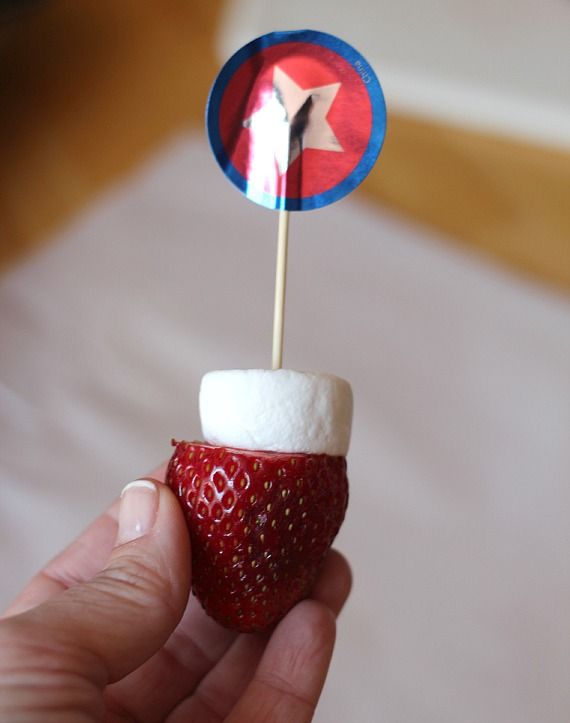 Get yourself a cute toothpick or skewer and place the marshmallow half on top of the strawberry like so…Next dip the bottom of the strawberry in the milk chocolate…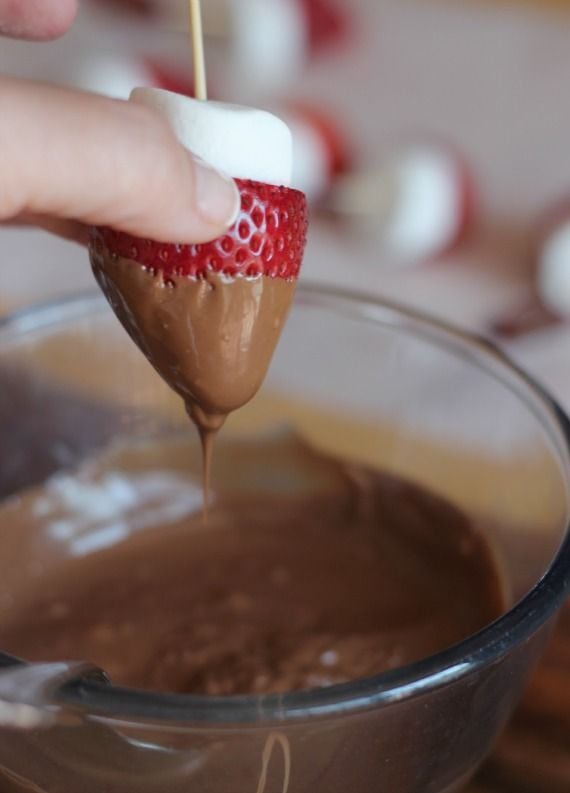 Tap off the excess chocolate and then dip it in the graham crumbs…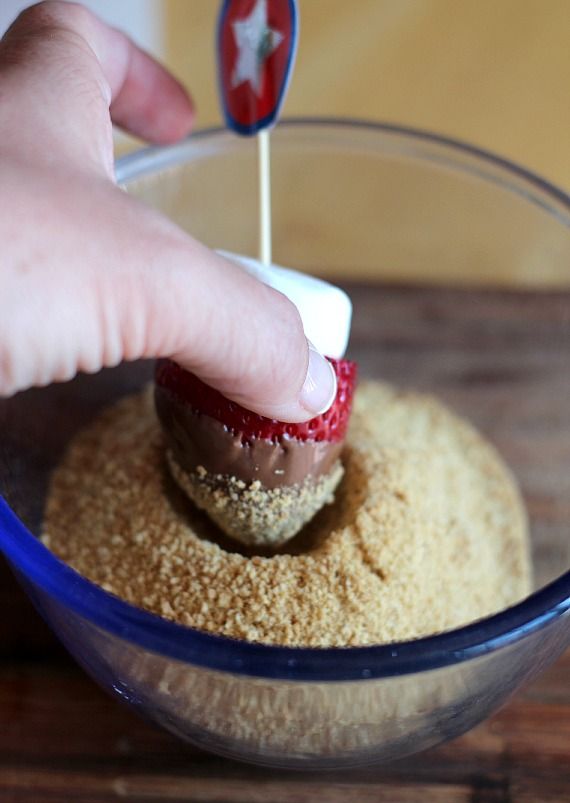 Let that set up, either at room temperature or even in the fridge.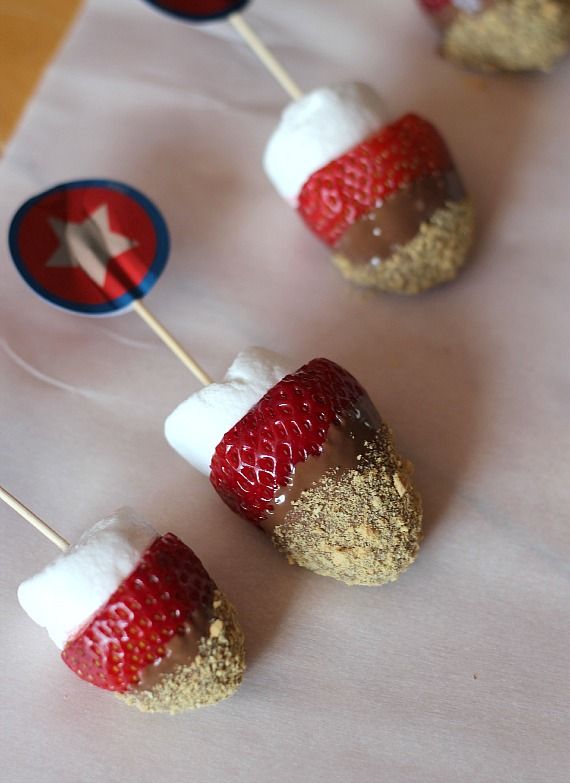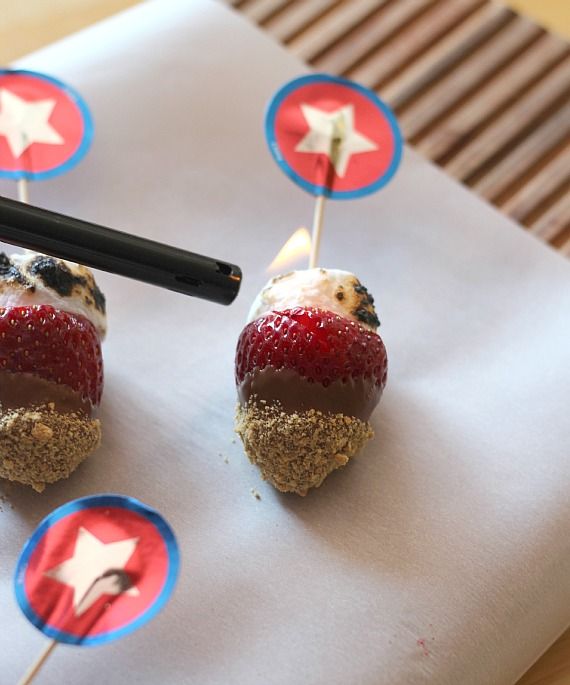 Finally go ahead and torch your marshmallows. you might want to do this part right before serving, so the marshmallow is a little melty.And that's it!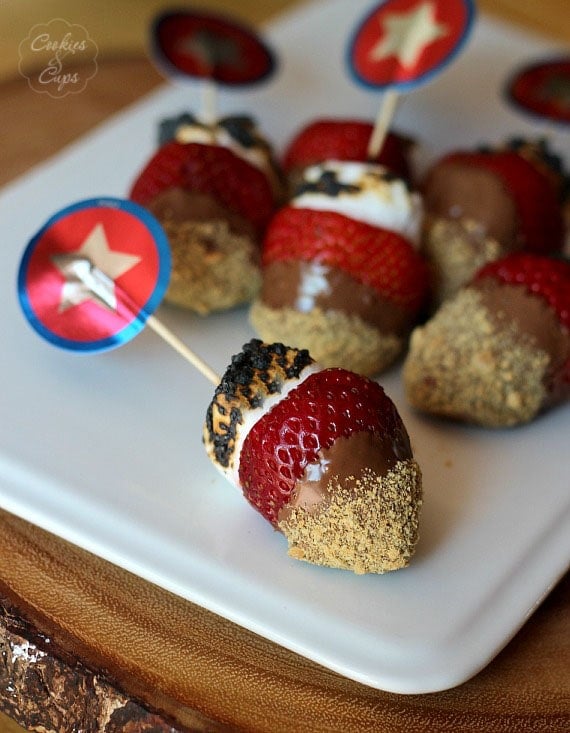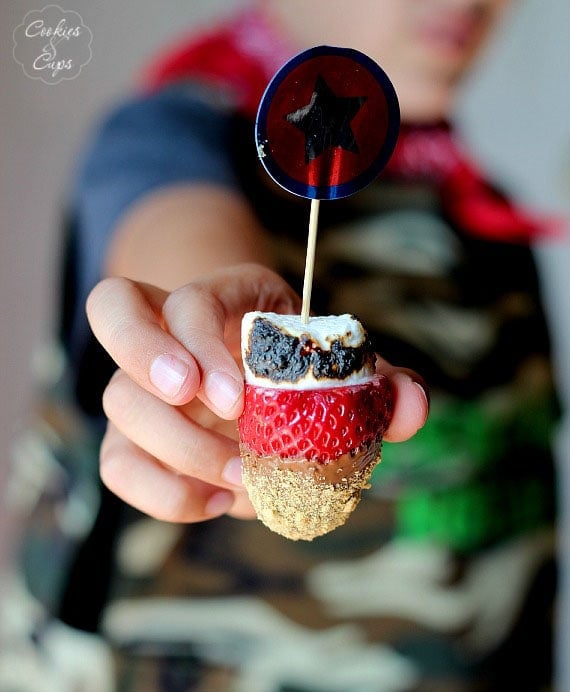 Such a fun little treat, isn't it?
Print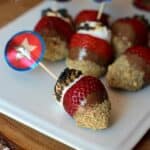 Strawberry S'mores
---
2 pints

cleaned and dried strawberries.

1 1/2 cups

melted milk chocolate

1 1/2 cups

graham cracker crumbs
about

half a

bag of large marshmallows cut in half (you'll need

one

marshmallow for every

2

strawberries)
kitchen torch or lighter
long toothpicks or skewers
---
Instructions
Cut the tops off the strawberries.
Place one of the marshmallow halves on top of the strawberry and skewer it with a toothpick.
Dip the strawberry into the milk chocolate and tap off the excess.
Immediately dip it into the graham cracker crumbs.
Set aside on a parchment lined baking sheet to set up. You can place them in the refrigerator to set up faster.
Before you're ready to serve toast the marshmallow with your kitchen torch.
Serve immediately.
---
Want To Save This Recipe?
Find more recipes like this: