These White Chocolate Maple Blondies are life changing… no lie. They are a version of the Applebee's Maple Butter Blondie Copycat recipe… but better!
These blondies look fairly unassuming.
Probably similar to a million other things I've made…
But y'all guys.
They are fall on the ground, hum when you chew, name your first born after me good.
Like really.
So please, I insist that you give these a try,
Yes they are sweet.
Some might say too sweet.
Lies.
Yes they have 3 sticks of butter.
Some might say too buttery.
More lies.
Yes, they have white chocolate.
Now if you say you don't like white chocolate I might have to fist face you.
And yes, there is a splash of maple in them…just enough to make them interesting.
So really.
You have no choice but to make these.
And then die at how good they are.
But then come alive to tell the tale.
White Chocolate Maple Blondies.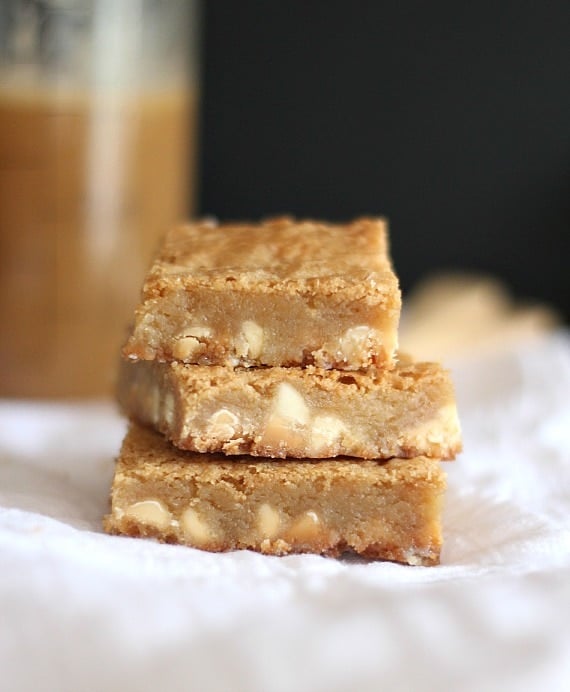 First whip up your easy peasy batter.
Now here's where that splash of syrup comes in…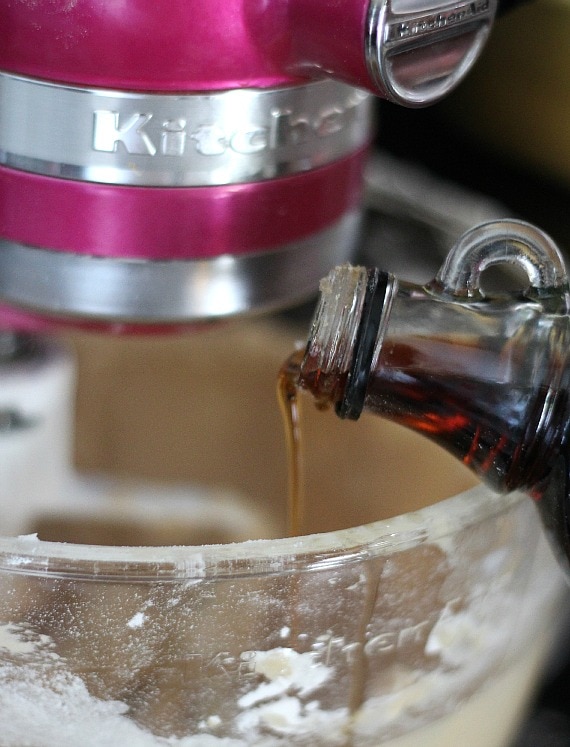 And please use real maple syrup…
I love me some Aunt Jemima…but not here.  Not now.
Stir in the white chocolate chips.
If you are a nut person, you could even add some nuts…
heh.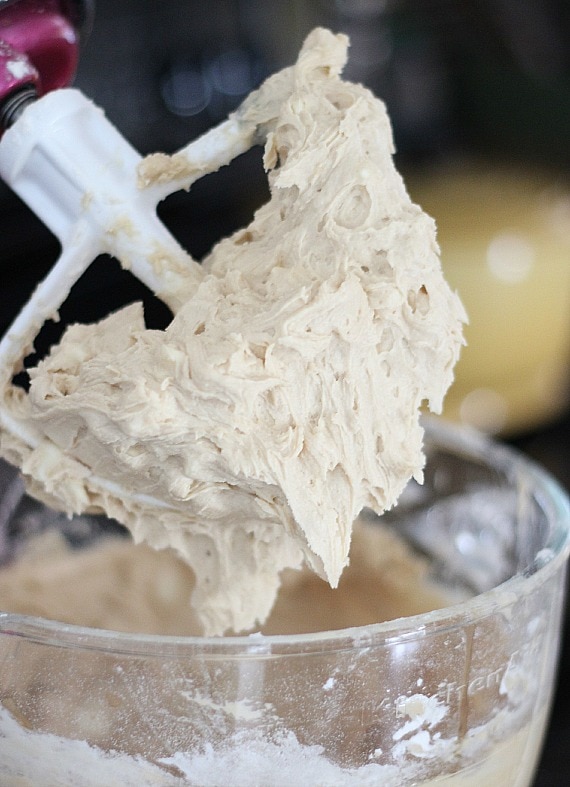 Then spread that in your pan.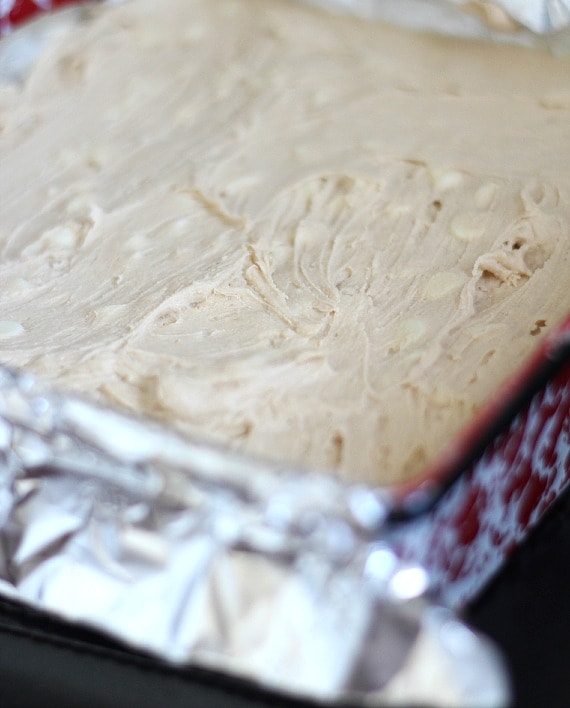 White it's baking make your Maple butter sauce.
Also, you don't have to make this..it's just totally phemon if you plan to serve these with ice cream…
Otherwise skip it.
But I will say it's good enough to drink with a straw, drizzle over cardboard or roll around nekkid in.
Sorry.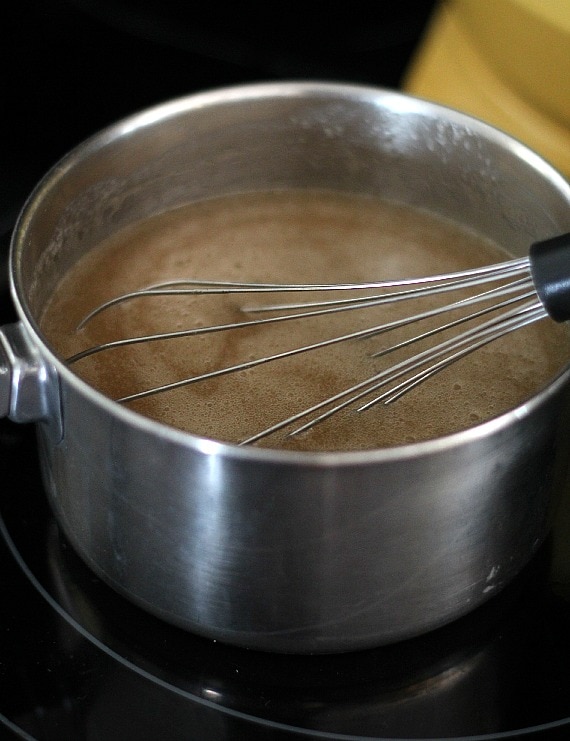 When your blondies are good and baked they will have to cool before you cut them…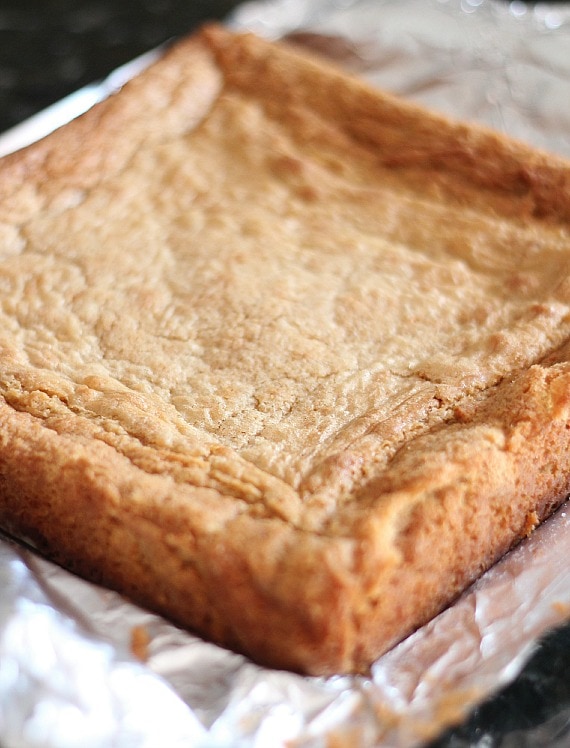 It's worth the wait…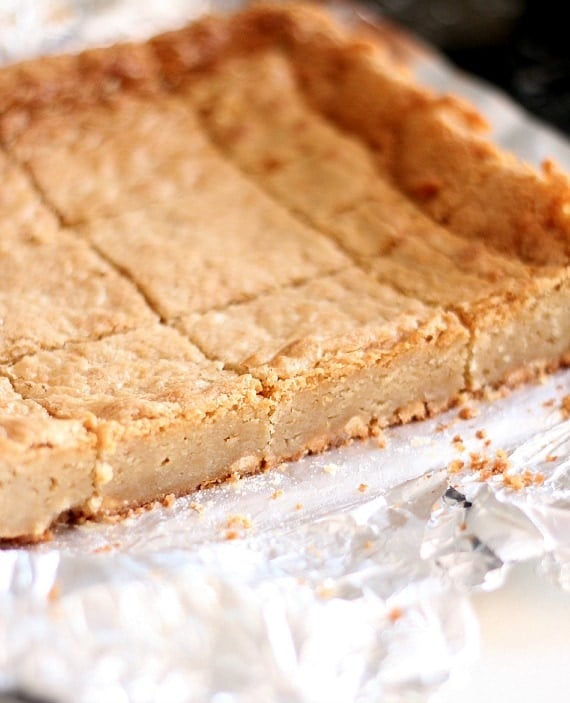 Then this…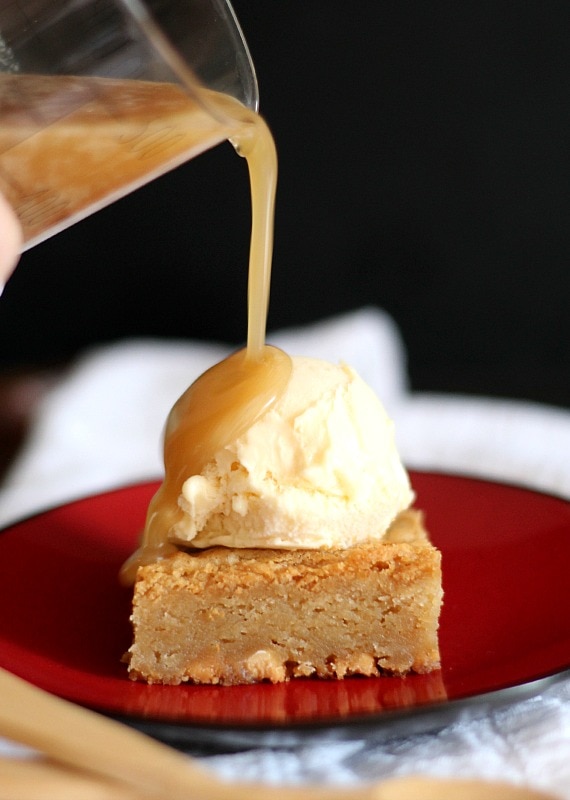 I am not kidding about these.
Run, don't walk.
Print
Maple White Chocolate Blondies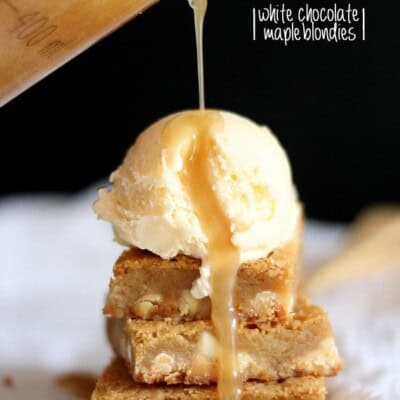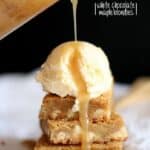 ---
Description:
makes 16 bars
---
Ingredients:
Blondies
3/4 cup

s butter, room temperature

1 1/2 cup

s light brown sugar

2

eggs

2 tsp

vanilla

1 Tbsp

Maple syrup

1 tsp

baking powder

1 tsp

salt

1 1/2 cup

s flour

1 1/2 cup

s white chocolate
Maple Butter Sauce
1 1/2 cup

s granulated sugar

1/2 cup

pure Maple Syrup

3/4 cup

butter

1/2 cup

sour cream

1 tsp

vanilla
---
Instructions:
Preheat oven to 350°
Line a 9×9 pan with aluminum foil and spray with cooking spray. Set aside.
Cream butter and sugar together with mixer until light and fluffy 2-3 minutes.
Add eggs, vanilla, maple syrup, baking powder and salt until incorporated.
Turn mixer to low and add in flour until combined.
Stir in white chocolate chips.
Spread batter into pan and bake 25-30 minutes.
Let cool before cutting into squares.
To make the sauce combine sugar, maple syrup and butter in a small saucepan over medium heat until melted. Simmer sauce for 4 minutes without stirring and remove from heat.
Whisk in the sour cream and vanilla and allow to cool.
---
Want To Save This Recipe?