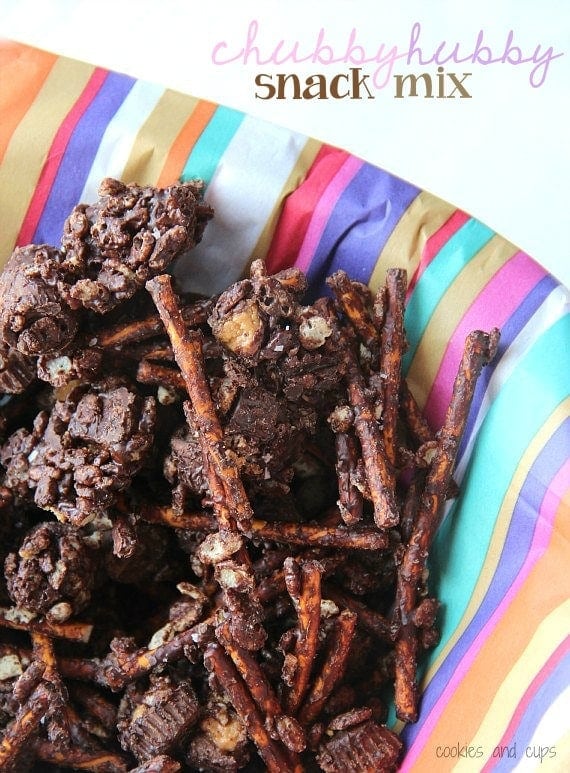 Things I swear I will never do again:
Tell myself on Saturday that "starting MONDAY I will only eat vegetables and drink water until I reach my goal weight". Which usually plays out like this: Monday morning 10:30 am, me in the corner stuffing my mouth with Cheeze-Its, swearing that I was about to die if I didn't have sustenance, yelling at the dog for making me so weak.
Wear false eyelashes in public. Not because they don't look great on OTHER people, but because I have false eyelash-lexia and in a matter of hours I have a half on-half off flapper, like Brittany Spears circa 2007, back in her British speaking, paparazzi dating days.
Buy holiday candy 3 months in advance, "just to be prepared". What happens is I spend 4 times as much money replacing the provisional candy and then tell myself more "Monday-morning-cleanse" lies.
Tell my husband I will not roll my eyes at him ever again. That's just a flat-out lie.
Buy my kids ice cream and then blame my husband "when it all goes missing". What? Like you've never done that.
So in an effort to make up for the fact that I may or may not have eaten the last of my kid's Chubby Hubby, I made this snack mix. It's all the innards of the flavor without the ice cream getting in the way.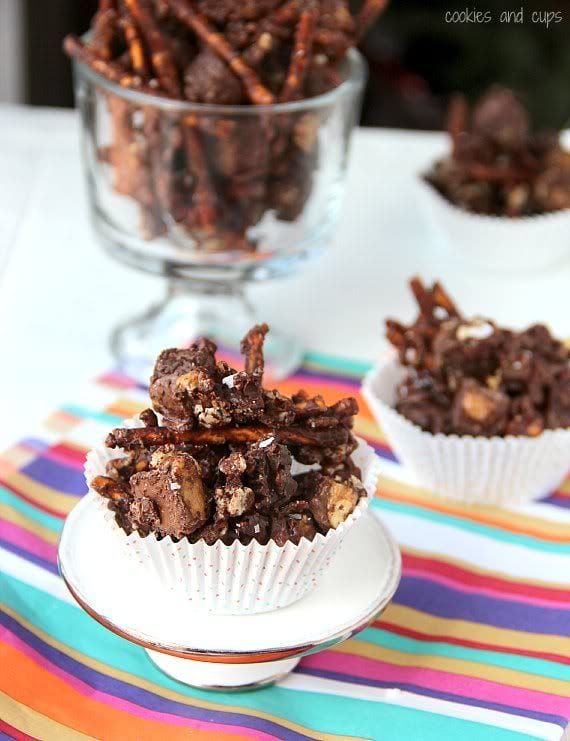 Straight to the vein.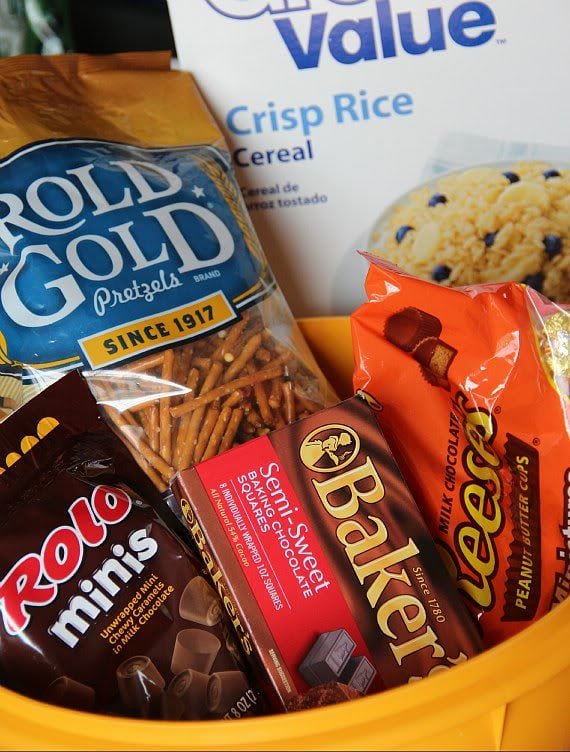 Let's applaud the players: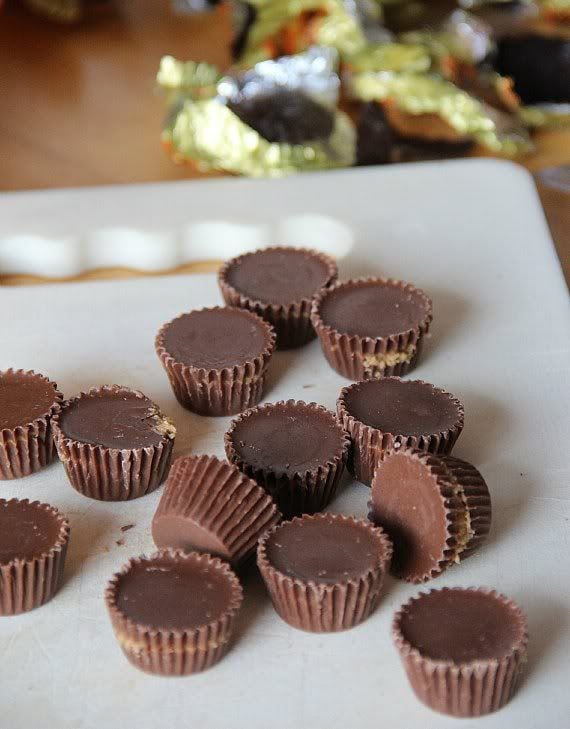 Chop up these beauties…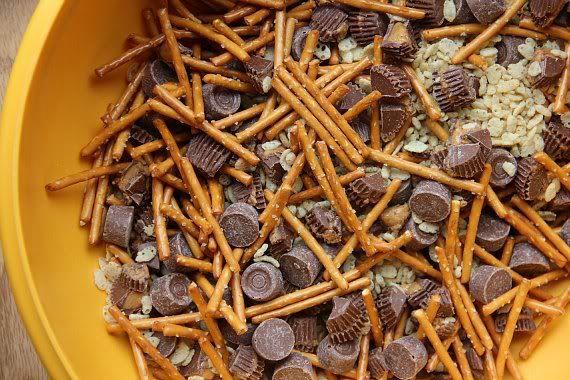 Mix it all together in a giant bowl.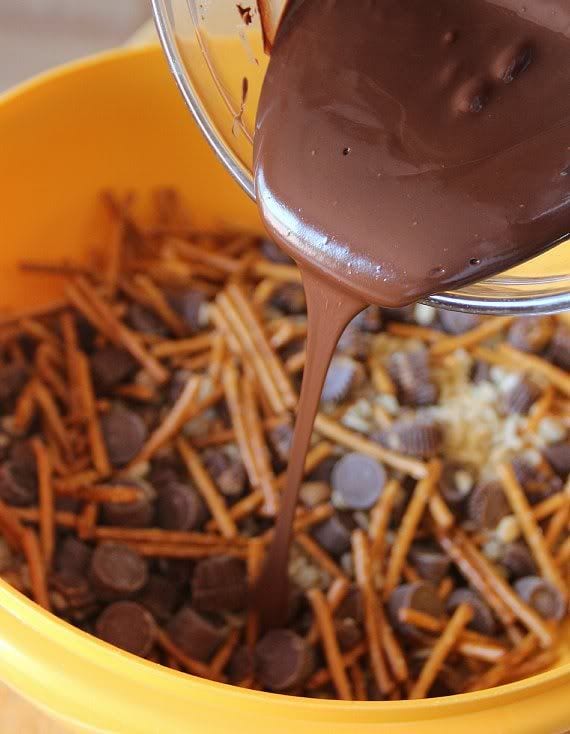 Then give the mix a chocolate shower…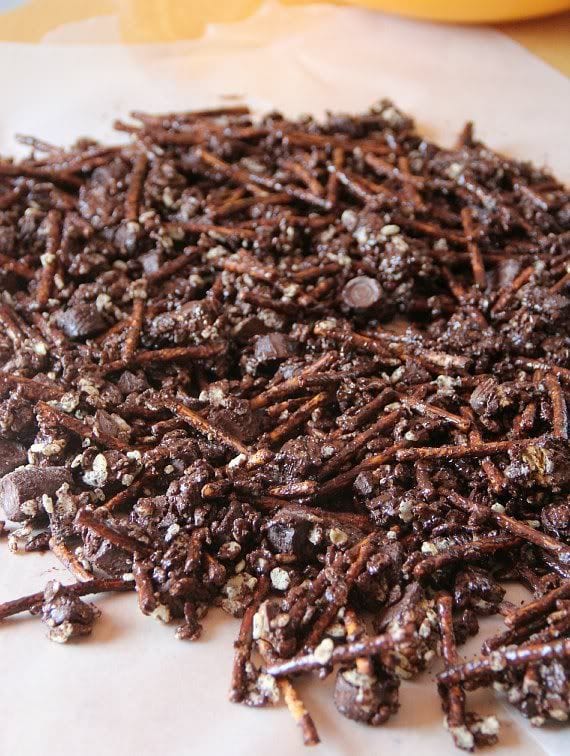 Make sure it all gets coated evenly and then let rest on a wax paper lined counter.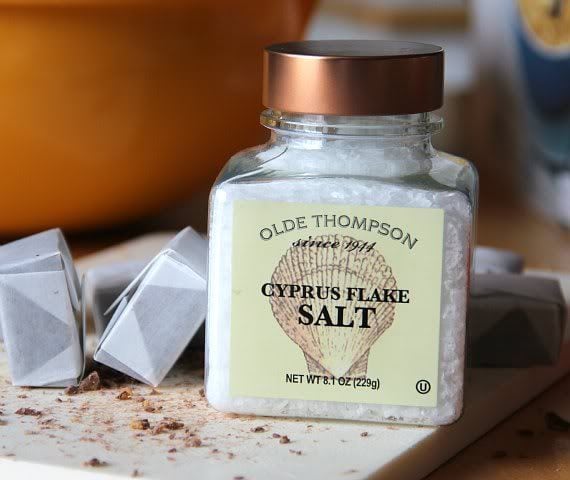 Now, if you're feeling crazy, grab some sea salt.
I like this flaked kind, but use whatever you have.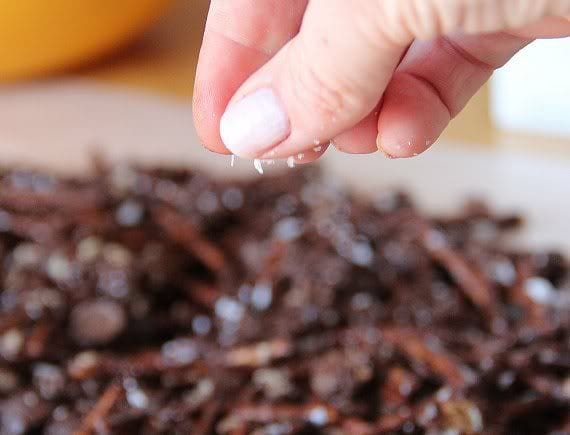 And sprinkle a little bit all over the top.
Also, in case you were wondering, dipping plain Rolo candies into sea salt and then eating them by the paw-ful is a mighty delicious snack. FYI.
And that's it.
Chubby Hubby Snack Mix.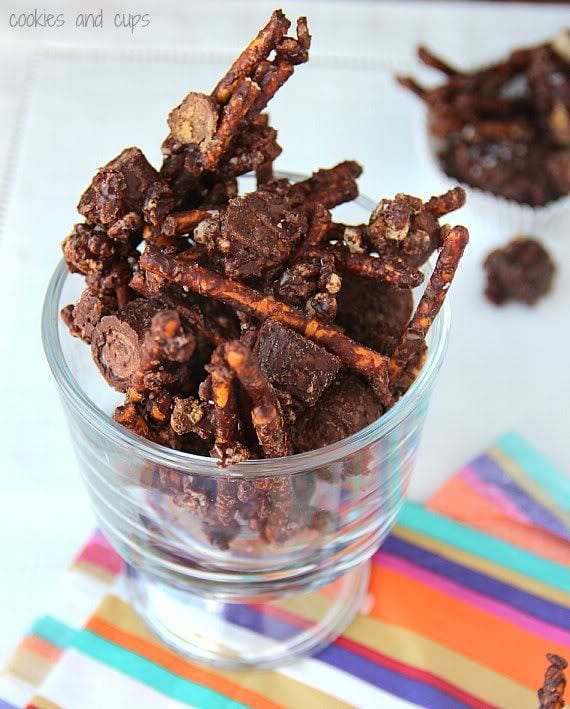 You need some.
Print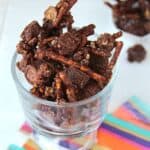 Chubby Hubby Snack Mix
---
---
4 cups

pretzel sticks

2 cups

Rolo candies (I used the mini, unwrapped Rolo)

2 cups

chopped mini peanut butter cups

3 cups

Crispy Rice cereal

8 oz

semi-sweet chocolate

2 tsp

peanut butter
*optional 1 tbsp flaked sea salt
---
Instructions
In a large bowl combine pretzels, Rolos, peanut butter cups and cereal.
Melt your chocolate in the microwave or double boiler. Stir peanut butter into melted chocolate until combined.
Pour chocolate over pretzel mixture and stir to coat evenly.
Spread mixture on a wax paper lined counter and sprinkle with sea salt, if desired.
Let chocolate set and enjoy!
---
Notes
store in an airtight container for up to a week
Want To Save This Recipe?
Find more recipes like this: