This Frosted Fudge Cake is a full size version of the classic Little Debbie snack cakes. The chocolate cake is soft and chocolaty and the filling is creamy and rich!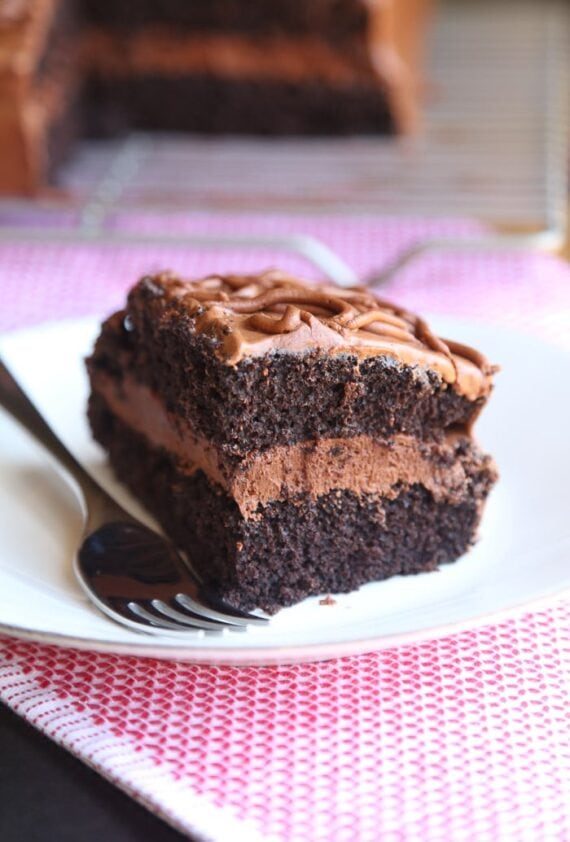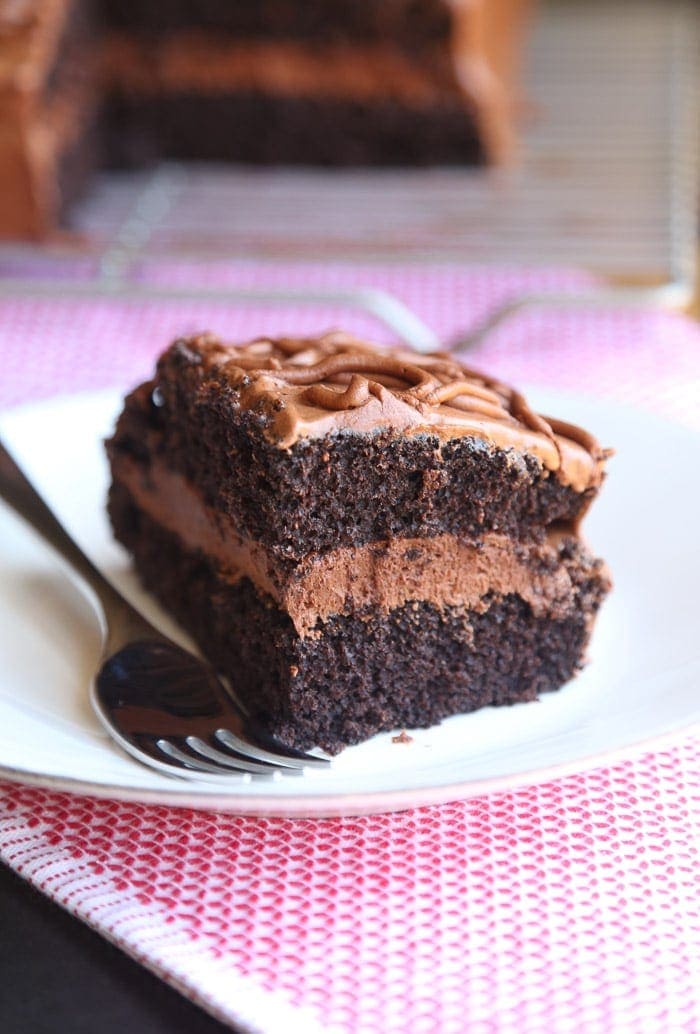 Click HERE for the full recipe!
I teamed up with my friends at Imperial Sugar again this month for this recipe…when we were brainstorming ideas for April's recipe, Frosted Fudge Cakes came up…how delicious are those little individual snack cakes? And while I am all about a single serving dessert, we ALL know single serving dessert MAKING can sometimes be tedious.
I have never shied away from taking the easy way out when it comes to sweets. The faster it can get from the mixing bowl into my mouth is the path I will choose. So we decided to turn those sweet, fudge cakes into…well…one GIANT fudge cake.
I mean, right?
As with any layer cake, there are a few steps here, but fear not… it's just a cake with frosting. You can get behind that, right?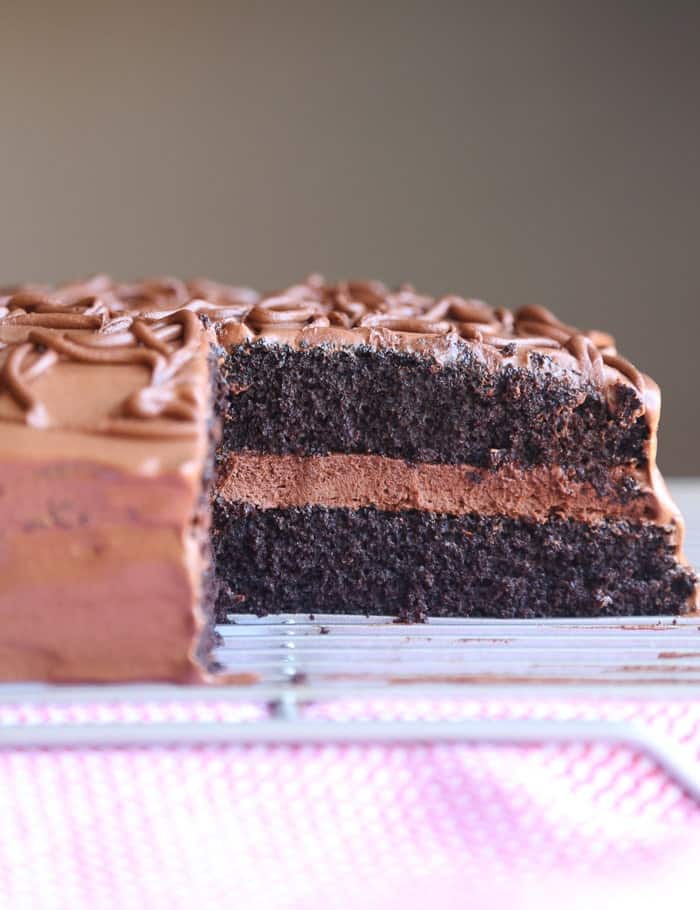 The frosting is creamy and smooth and the cake is chocolaty and soft. It's really the perfect chocolate cake…AND making it a 9×13 pan seems more friendly than a tall layer cake.
Yes, I just called this cake friendly.
The cake itself is easy. Just mix up your simple cake batter and bake it in your pan.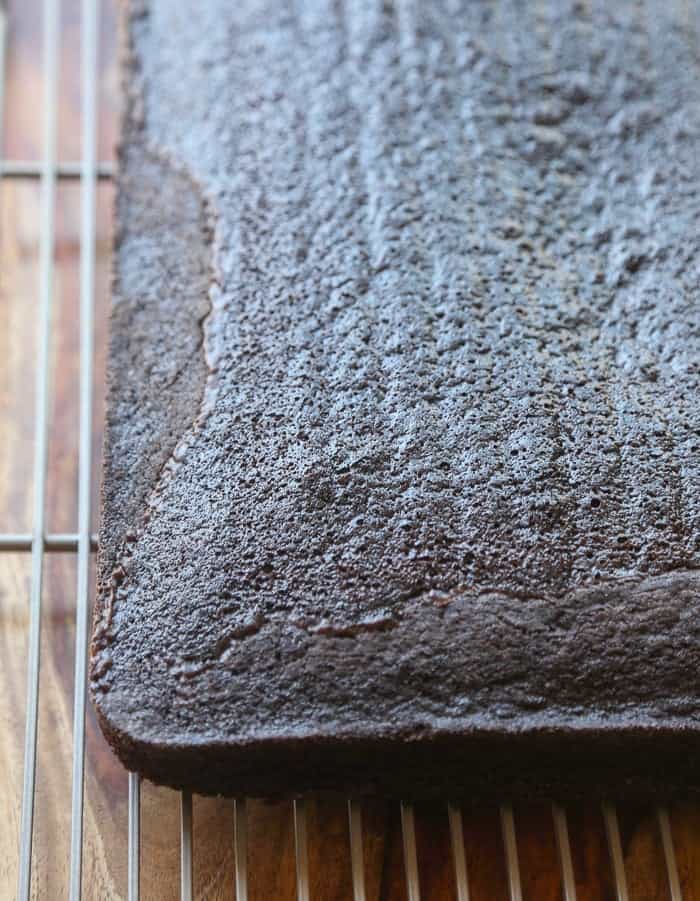 Let it cool completely and then using a serrated knife, cut it in half. You could also bake the cake in two separate 9×13 pans, diving the batter if the idea of cutting this large of a cake in half scares you.
I am just lazy and didn't want to wash two pans. I know, I know.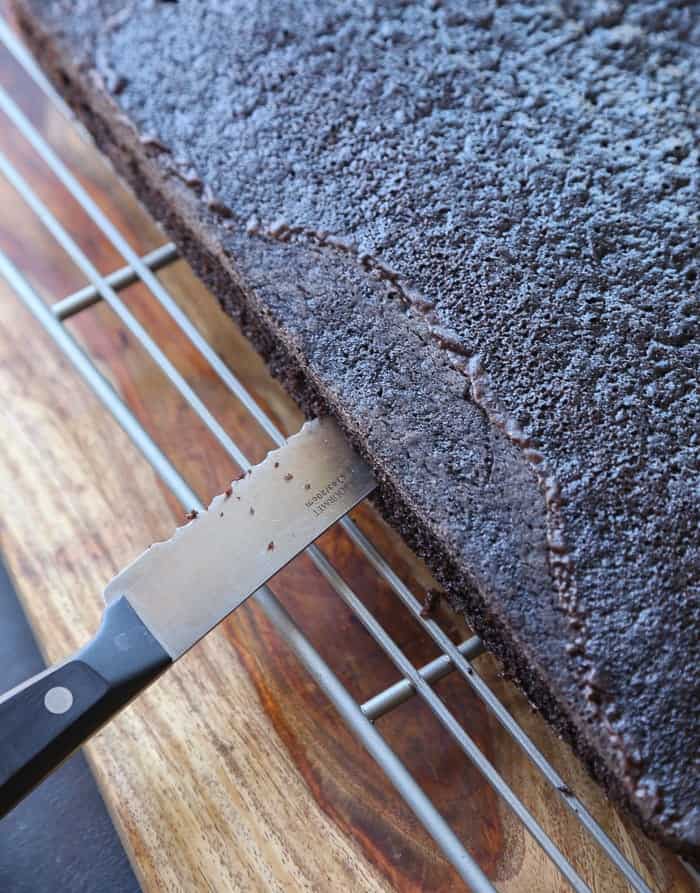 When you have your cake in half go ahead and make your frosting. Beware, though, this frosting is crazy delish. It's both light and rich at the same time…creamy and chocolaty. Ugh, I love it.
The one thing you will have to do, though is divide your frosting. You will use the same batch to fill, frost and decorate, so just remember that. The filling will be thicker straight from the mixing bowl, perfect to fill the cake…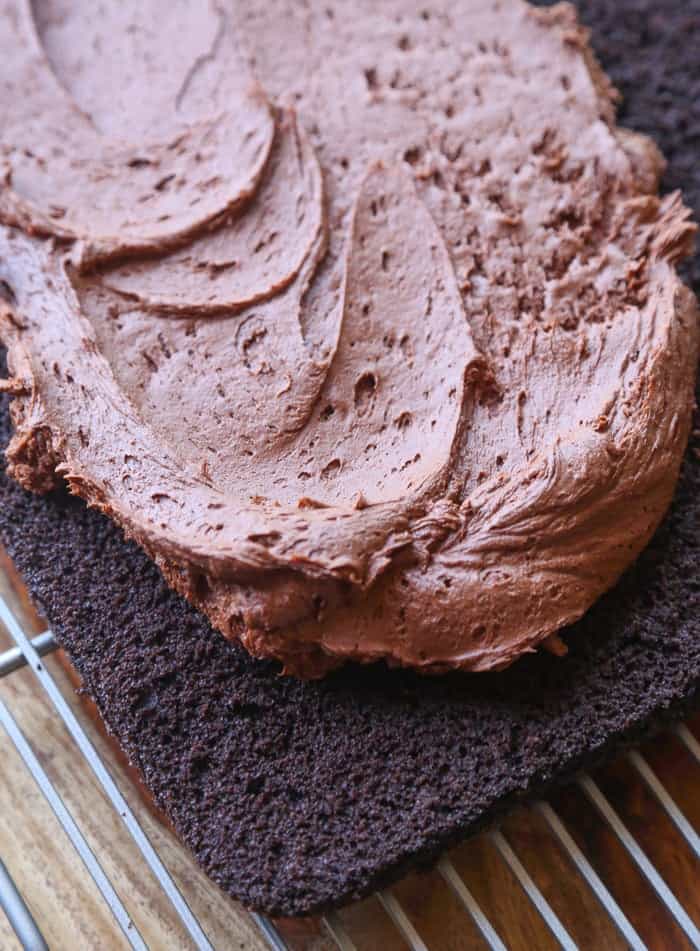 Carefully place the top layer of cake on the frosting…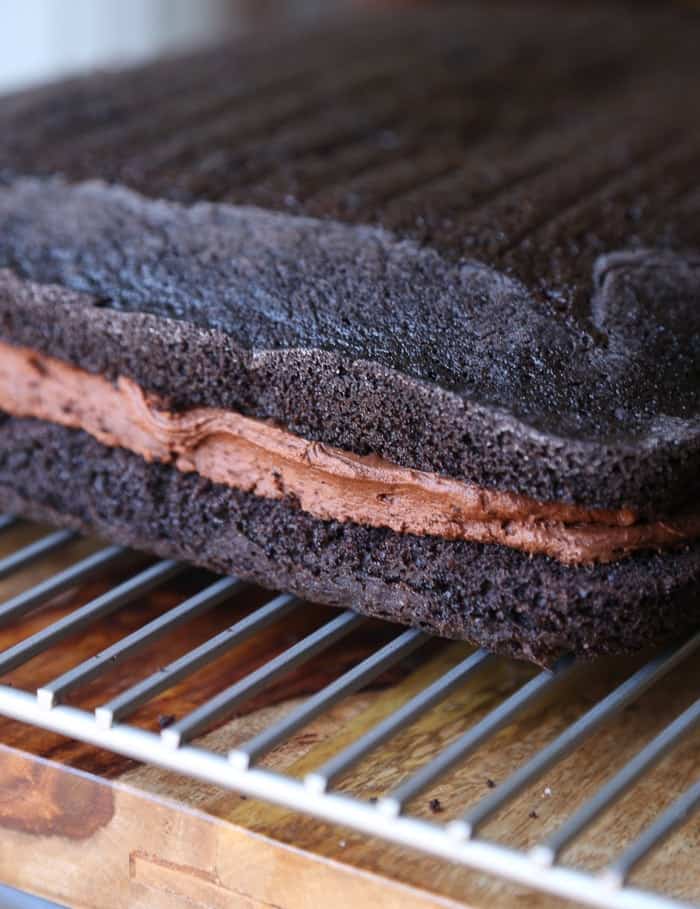 And then I thinned some more of the frosting with a little milk to make the outer frosting smoother, to mimic the look of the Little Debbie Cakes. You absolutely don't have to do this, but I thought it made it look pretty.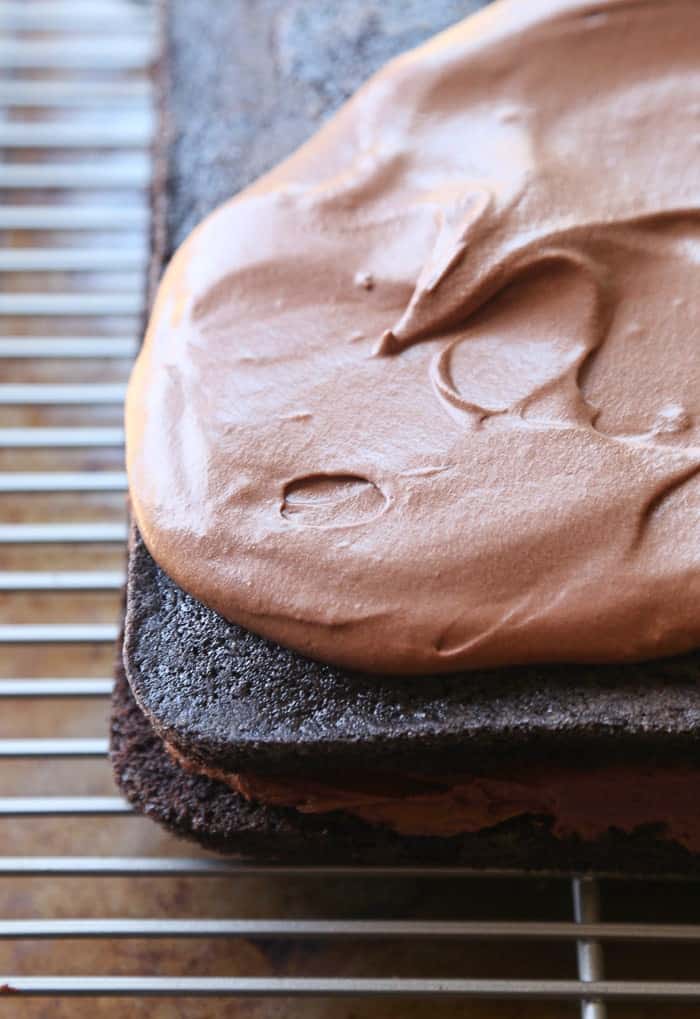 THEN with the little bit of frosting you have leftover, pipe it on in swirlies… There is no rhyme or reason to the swirls, just use a piping bag, or a zip-top bag wit the corner cut off and make figure-eights all over the top. I took a toothpick and swirled the swirls. The more swirls the better.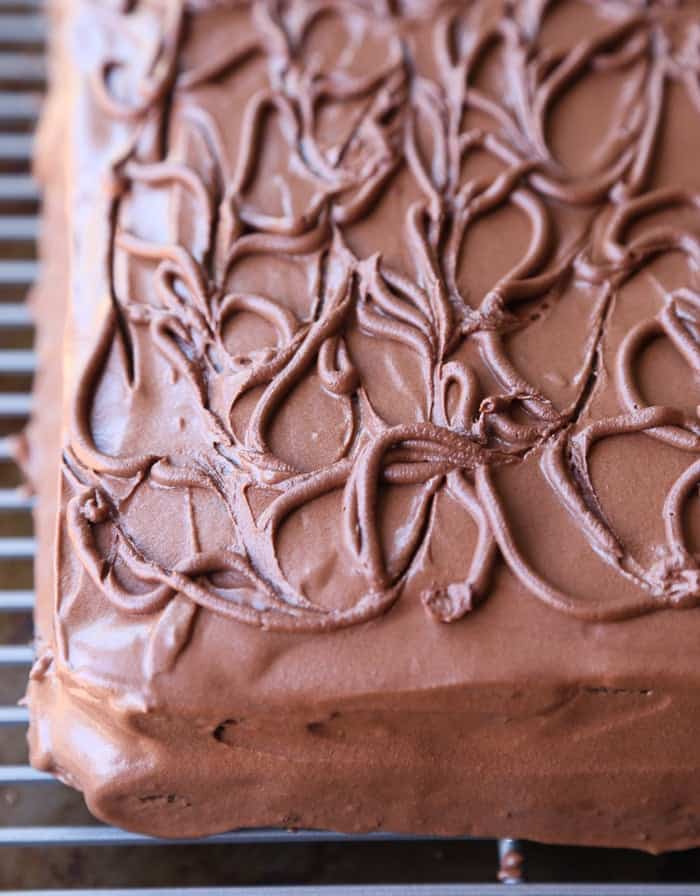 Then just eat the dang thing.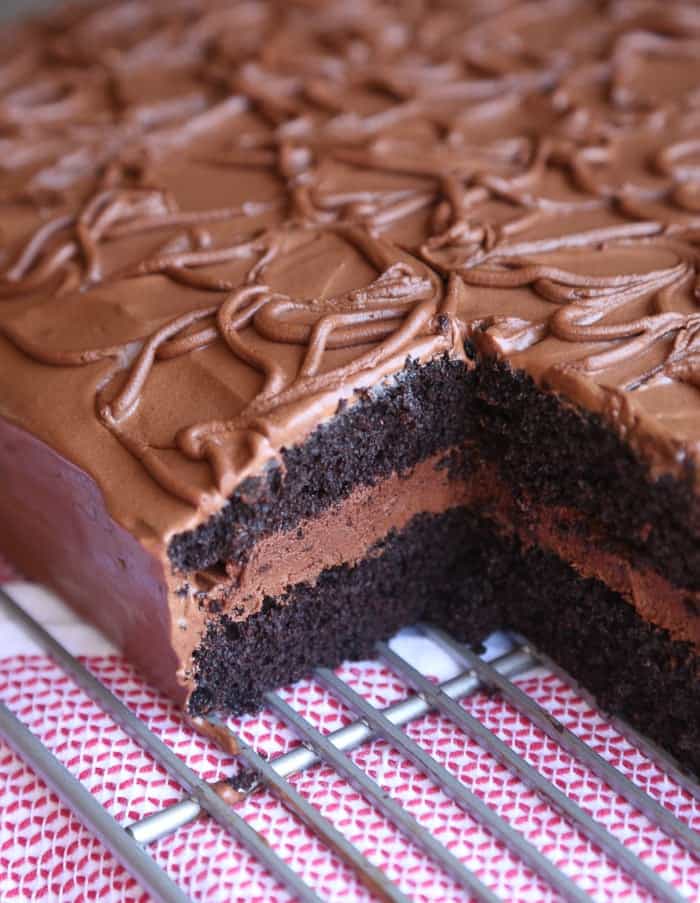 And unlike Little Debbie's there's no unwrapping necessary! So good!
Hop over to IMPERIAL SUGAR for the FULL RECIPE!