This Meatball Sub on a Stick recipe is a super fun spin on the classic! Perfect for a quick meal or a unique appetizer.  This recipe uses turkey meatballs so they are low fat as well as delicious!
Ok, we're doing dinner again.
Actually this is sorta dinner…sorta lunch or sorta appetizer food.
The inspiration for these guys came from my trip to Las Vegas back in November.
Wait, didn't I tell you I went to Las Vegas in November?  Where is my brain??
Well I did.  And it was fantastic.
The reason for the trip was to attend the annual Pillsbury Bake-Off.  I had THE BEST time.  The Bake-Off is such a fantastic contest..all y'all should enter!  You could win one meeeelionnnn dollars!
Anyhow, I went as "media" not as a contestant…and I will tell you, the entries this year were amazing! Plus, going as media allows you to do lots of sampling.
And let's just say I'm still working on losing the ell-bees I gained while I was there!
Long story short, I swiped the idea for these Meatball Subs on a Stick from one of the entries.  My meatball recipe is my own, but the whole idea is completely hers.  I just think it's brilliant!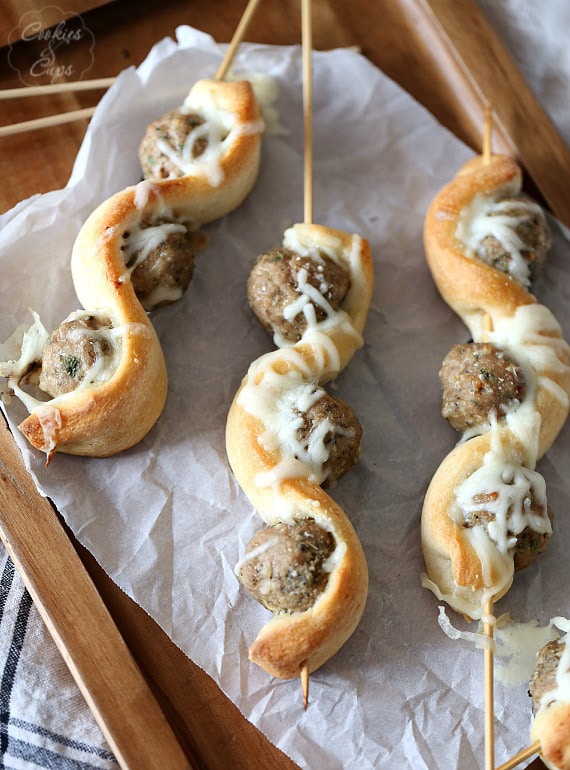 Let's talk details…
I grated 1/2 a cup of Parmesan cheese and mixed that in with my ground turkey.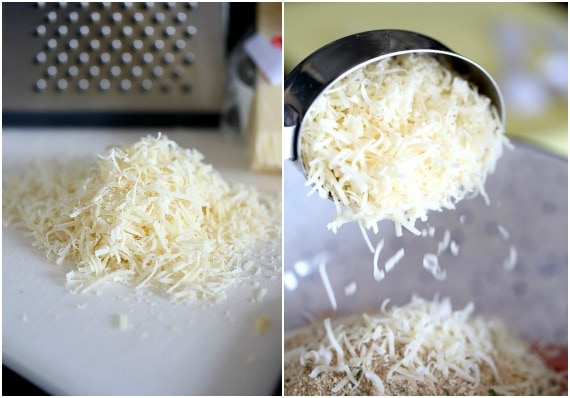 Then some breadcrumbs…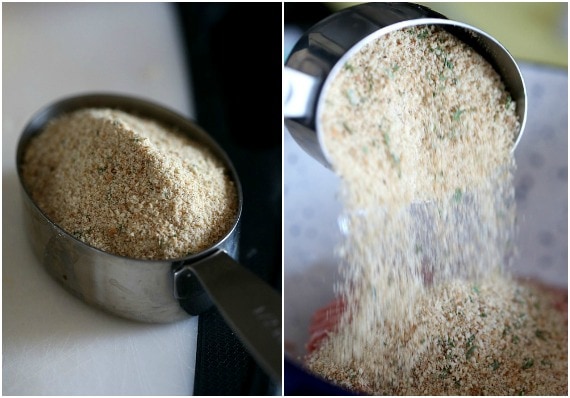 And of course spices.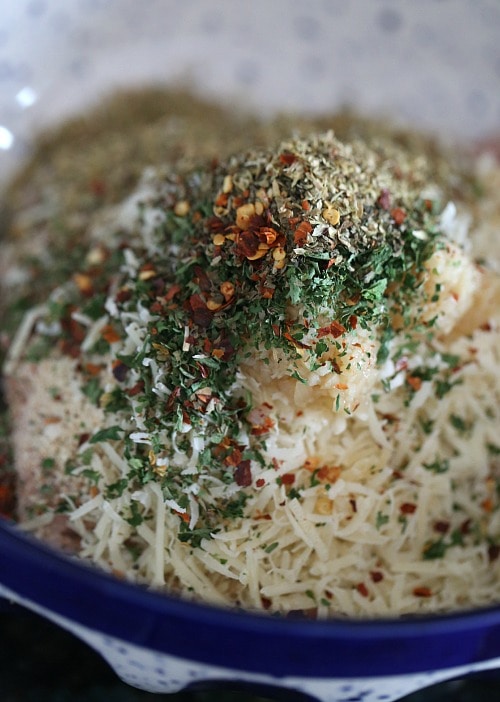 Also, know that you could easily use a ground beef for these if you prefer, but just make sure to get the leanest beef possible, because when you bake them, you don't want grease everywhere.  I really love the turkey, give it a try!
Form your mixture into meatballs about 1 inch in diameter…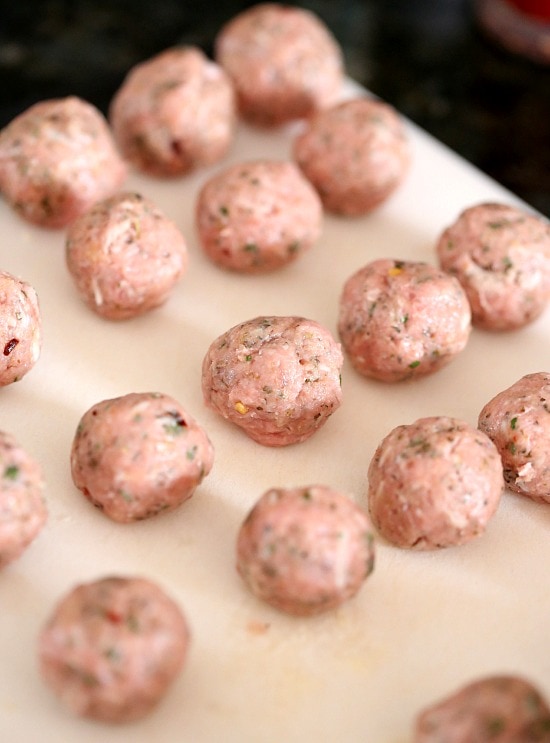 Then grab a can of the Classic breadsticks…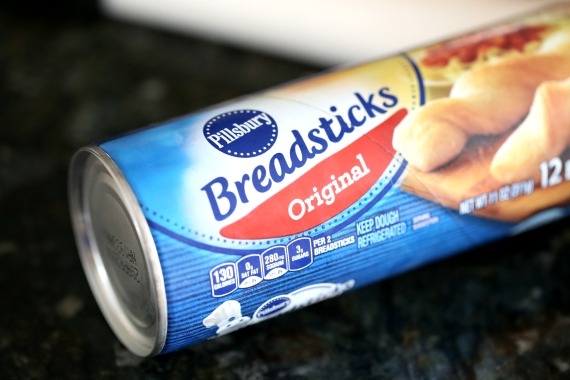 And thread the breadstick and 3 meatballs for every skewer.
Make sure to spread the meatballs out a bit so they aren't smushed together.  This will help the meatballs cook through and will also give the breadstick a little wiggle room.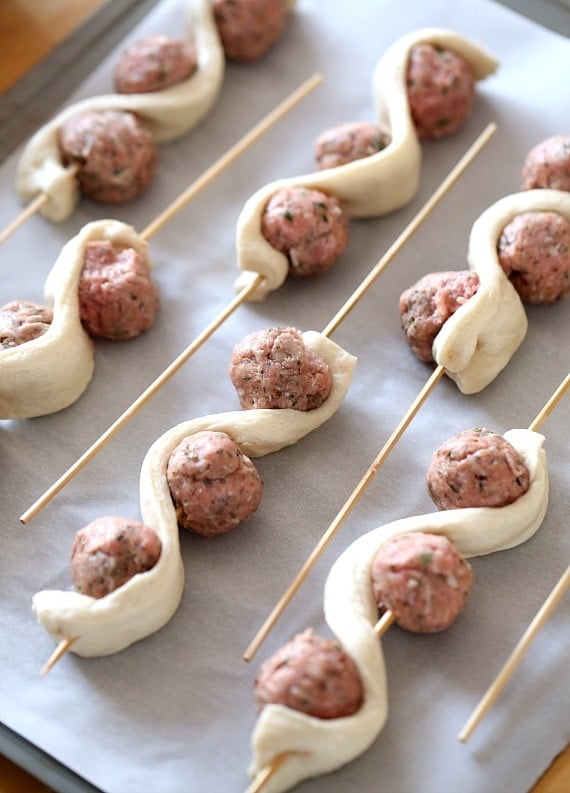 Bake them for 20 minutes…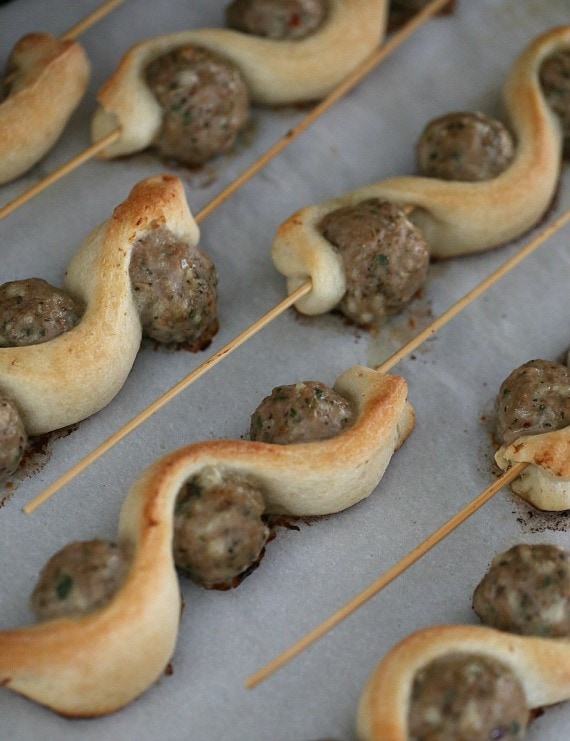 And then sprinkle some shredded mozzarella cheese on top…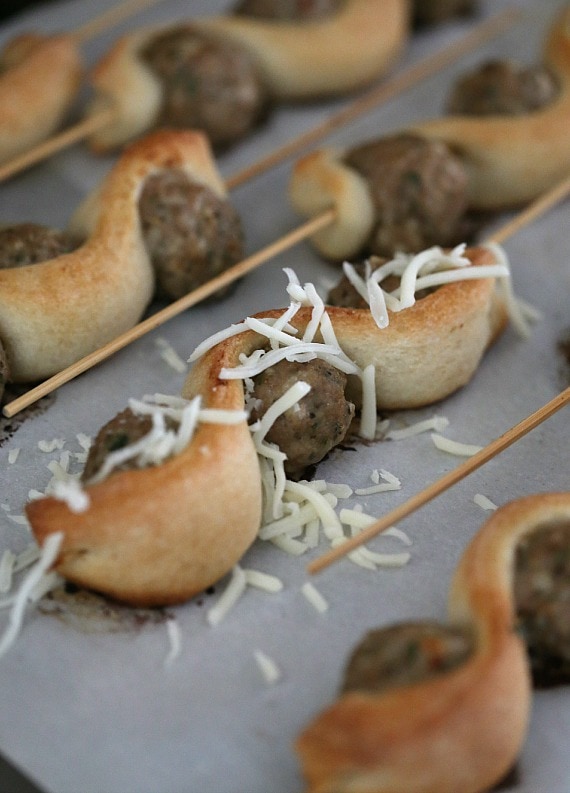 Bake them for about 2 more minutes until the cheese is melted…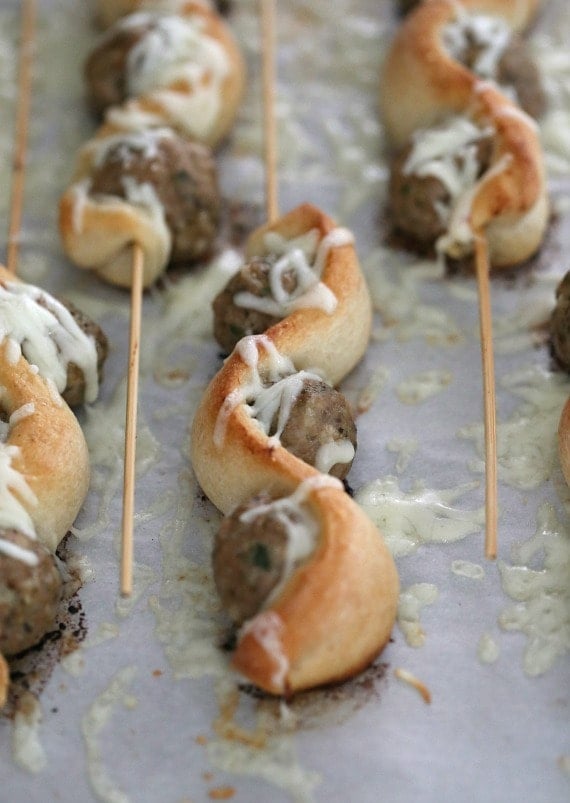 And then serve them with some marinara sauce to dip!
Aren't they fun?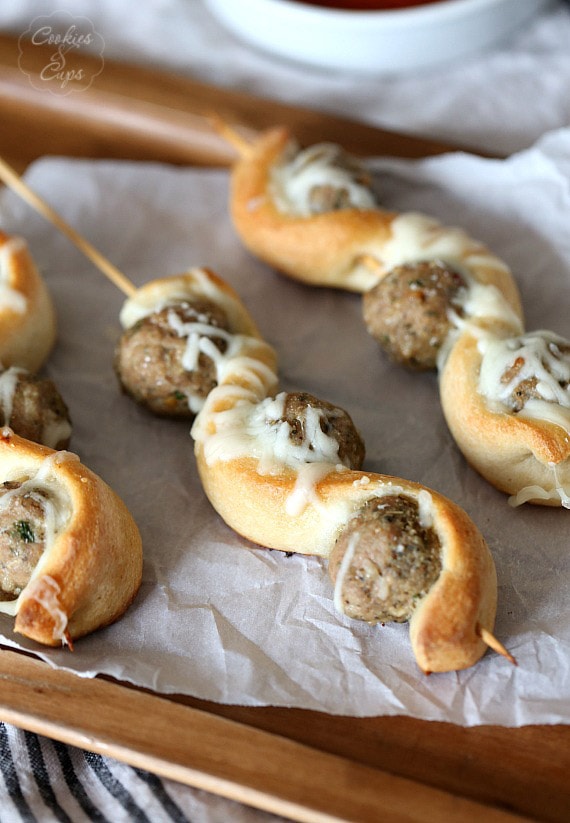 Print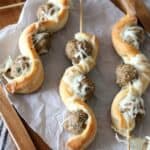 ---
Description:
makes 12 skewers
---
Ingredients:
1

lb lean ground turkey

1/2 cup

Italian bread crumbs

1/2 cup

grated Parmesan cheese

1 Tbsp

dried Oregano

1 Tbsp

dried Basil

1 Tbsp

dried Parsley or

1/4 cup

fresh chopped

1/2 tsp

Crushed Red Pepper

2

cloves garlic, minced

1

can Pillsbury Original breadsticks

1 cup

shredded mozzarella cheese

12

(10″-12″) wooden skewers
Marinara sauce for dipping
---
Instructions:
Preheat oven to 375°
Line 2 baking sheets with parchment paper. Set aside.
In bowl combine ground turkey, bread crumbs, Parmesan cheese, Oregano, Basil, Parsley, red pepper flakes and garlic. Form into 1 inch meatballs.
Open can of breadsticks and starting with one breadstick at a time thread dough then meatball. Repeat the process with 2 more meatballs alternating dough-meatball, ending with dough. Make sure to spread dough and meatballs away from each other by about 1/4″, so the meatballs bake through and the dough has room to expand.
Bake for 20 minutes until the meatballs are cooked through. Remove from oven and ssprinkle each skewer with 1-2 Tbsp of shredded mozzarella cheese. Place back in oven for 2-3 minutes until cheese is melted.
Serve immediately with warm marinara sauce for sipping.
---
Notes:
inspired by Kim Van Dunk's entry in the Pillsbury Bake-Off 100 Winning Recipes 2013
Want To Save This Recipe?