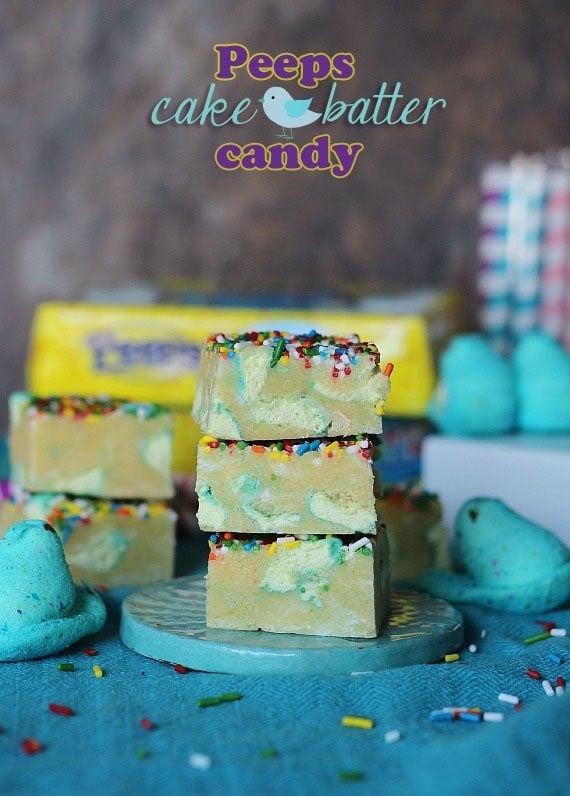 Um yeah, Peeps. I am a fan.
And lately I have noticed Peeps popping up at other times of the year…Halloween, Christmas, Valentines…I love it!
And now: Party Cake Peeps.
Indeed, this IS real life.
Basically, they're Peeps that taste like Cake. It's all in honor of Peeps 60th anniversary. Which is crazy! I mean, can you imagine people in the '50s eating Peeps?
Anyhow this flavor might possibly be the best invention of the year.
Party Cake Peeps are currently a Walmart exclusive…and check out THIS SITE. Walmart has this hilarious page, where you can vote in a new flavor of Peeps…and also customize it. Like, you can give your Peep a face tattoo, or a fu manchu. I swear. It's a crack up!
Anyhow, I am all about Peeps year-round. They're no longer just an Easter basket filler. I mean, check out this fun site with tons of recipes and craft ideas using Peeps.
Honestly you can sub in Peeps in any recipe that calls for marshmallows.
When I got my sticky hands on a few boxes of the Party Cake Peeps I decided after I ate 10 of them, I should try them out in a new way.
So I made candy…that's kinda like fudge, but totally isn't fudge.
Peeps Cake Batter Candy.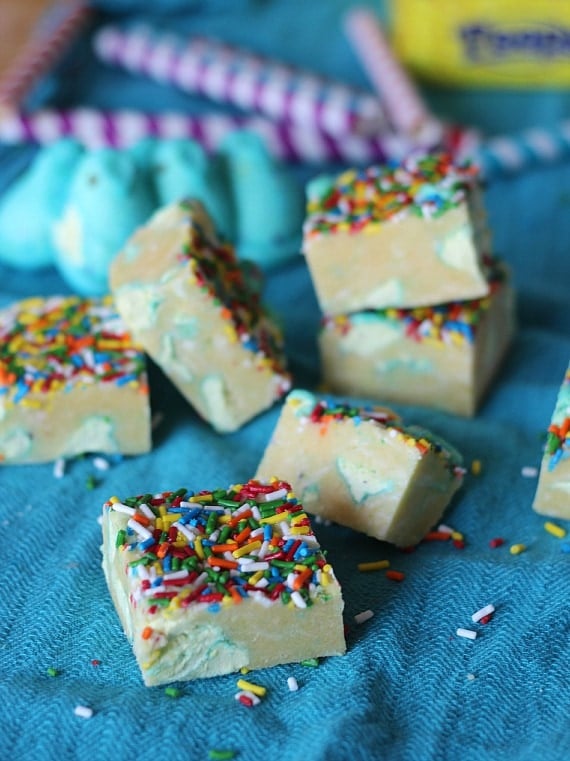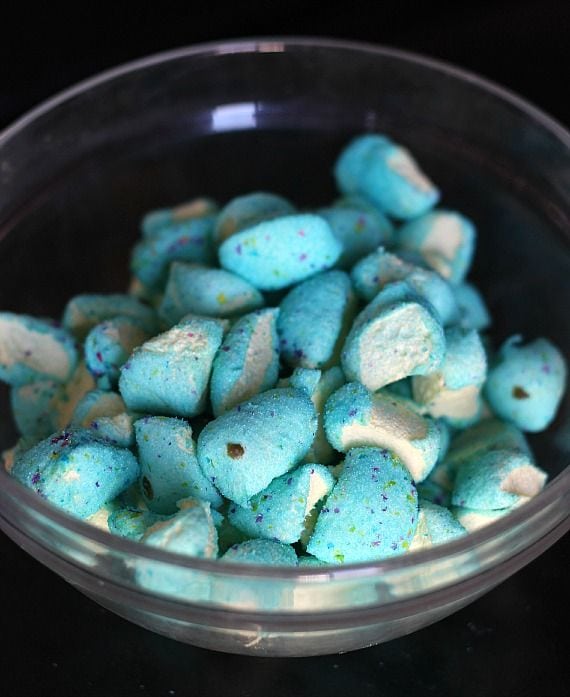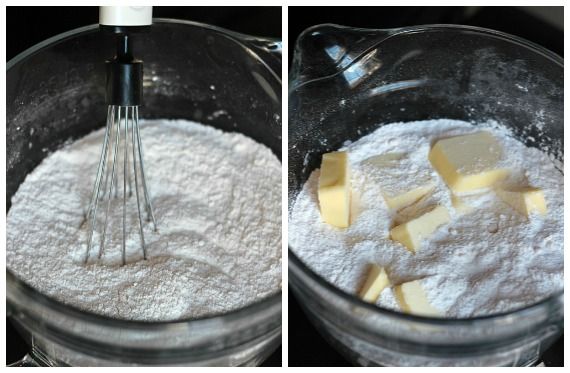 This recipe is kinda crazy…
First you need to perform a little Peeps surgery.
Cut them up into small pieces…
Then you take a boxed cake mix and powdered sugar. Whisk it together so there are no big lumps, and then add in some tabs of butter…
Pop that in the microwave with a little milk and then stir it all together. Let it cool for a few minutes.
It'll be thick.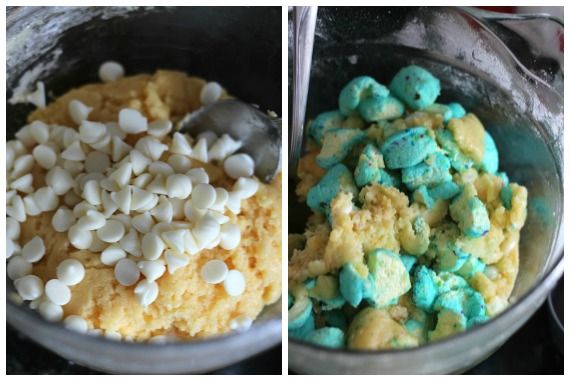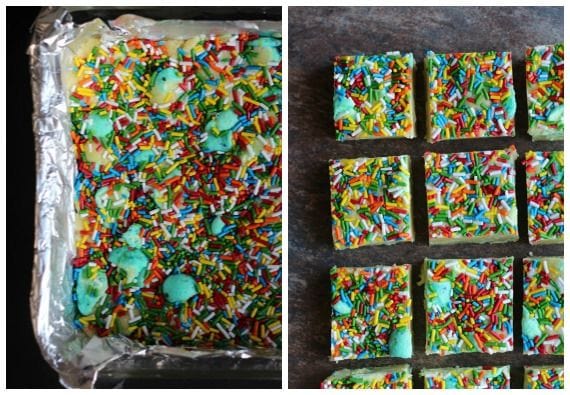 Then stir in your Peeps carnage and some white chocolate chips, if you want…
In a lined and sprayed pan press the whole mixture in.
Then you should top with a million sprinkles.
Press the sprinkles so they stick in the candy and then chill this mess for about 2 hours.
Then it will be ready to cut into pieces!
Isn't it fun? It's Party Cake overload!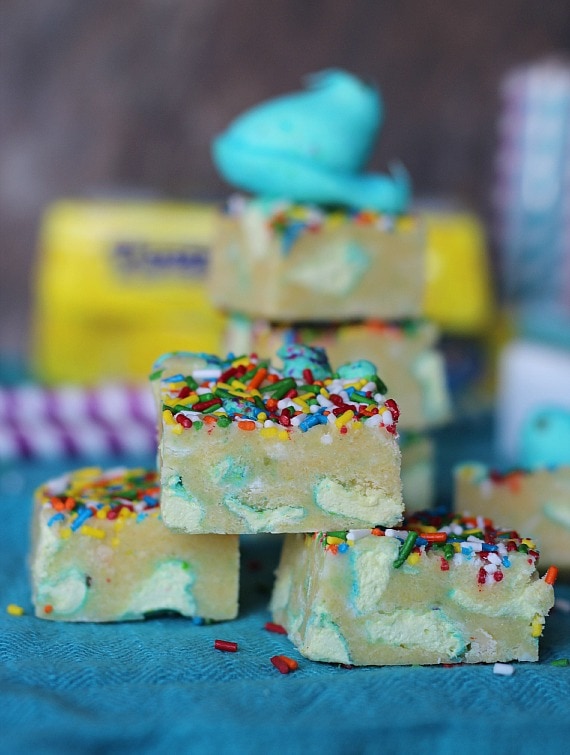 So yeah, Peeps all year round is totally a thing now.
I've even created a Pinterest board for my obsession.
And I tracked down some really fun ways to use Peeps all year round from some of my favorite sites:
S'mores Cookie Pops
Peeps Marshmallow Fondant
Peeps Popcorn
Print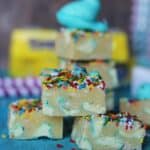 Peeps Cake Batter Candy
---
---
---
---
Want To Save This Recipe?
Find more recipes like this:
*Disclosure: I've partnered with Walmart and Peeps on this post for an exclusive endorsement of Party Cake Peeps. This blog post was sponsored, and while I was compensated, all opinions are honest and my own. I only work with brands that I love and use outside of this blog.