These are the best soft gingerbread cookies and what I love most is you can make them into chocolate chip gingerbread cookies for a fun twist!
I have to admit, I have never been a gingerbread cookie girl.
I mean I love how ridiculously cute they are when they are decorated with their little bow ties…and I totally adore beautifully decorated gingerbread houses…
but does anyone really EAT those?
Maybe I've just never had good gingerbread, but it just has never been my jam.
Until now.
Today.
I pretty much ruled my own world when I made these soft gingerbread cookies.
They may not be wearing little bow ties, but they are muy delicioso.
And since I just can't leave anything alone I decided to throw in some chips and made Soft Chocolate Chip Gingerbread Cookies and White Chocolate Gingerbread Cookies too!
This dough is perfect for add-ins…I bet butterscotch chips or cinnamon chips would be fantastic too!
Overall I liked the plain soft gingerbread best.  Consider me a convert!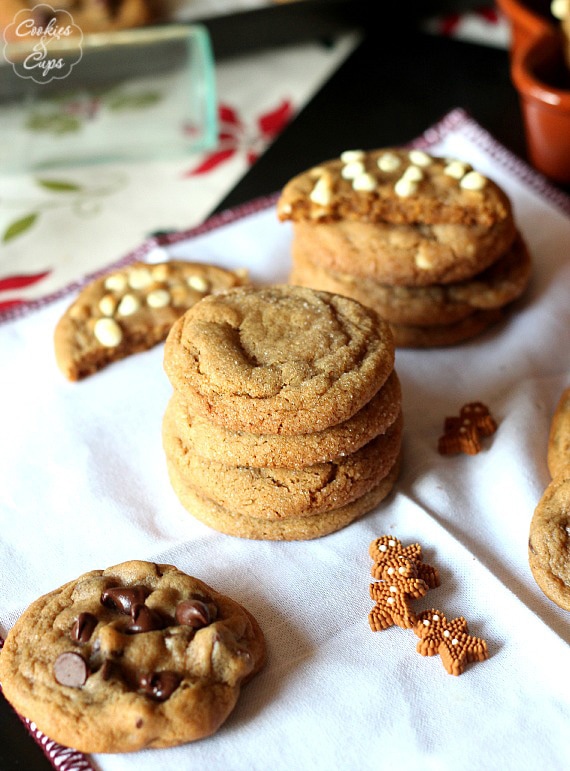 Things got a little spicey up in herr…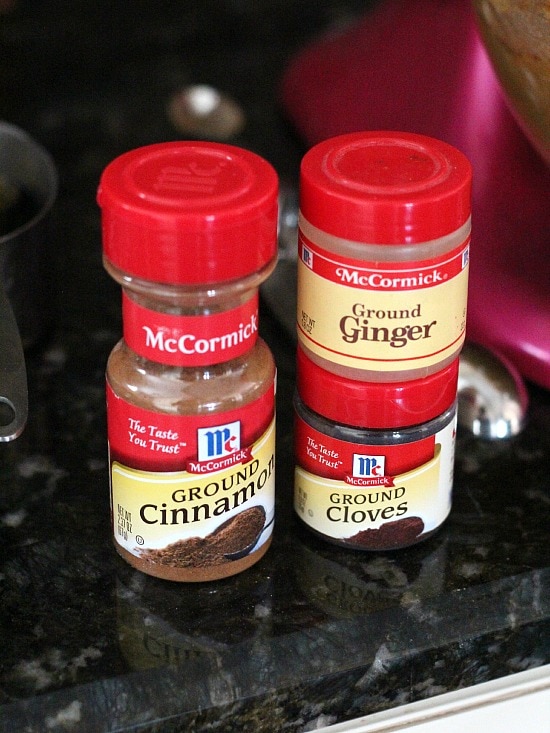 And I pulled out a *shocker* new jar of molasses.  I finally finished my last jar (that may or may not have been 15 years old) a few months ago.  Cheers to new molasses!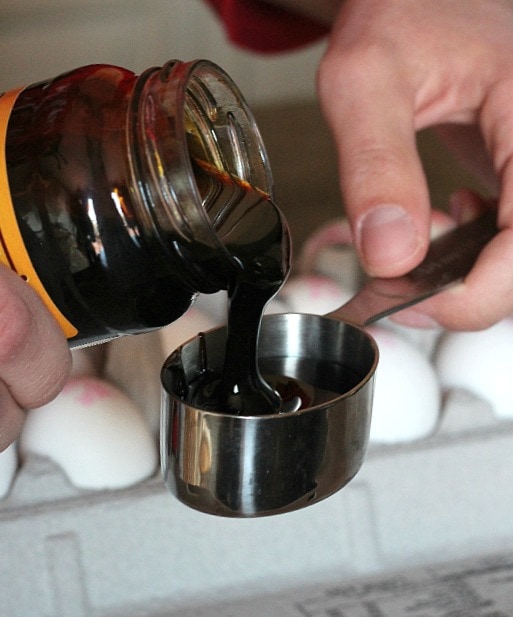 Ground Ginger makes them gingerbread, right?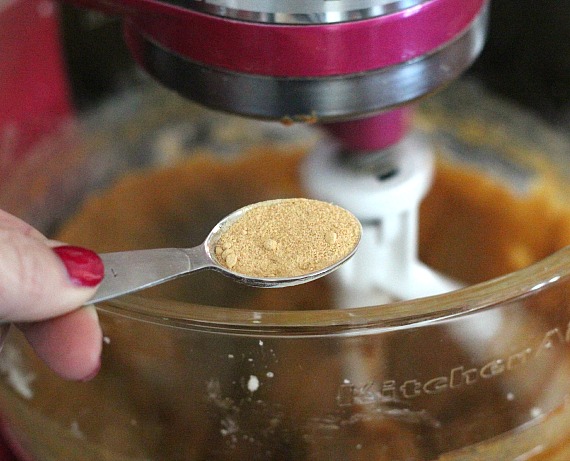 Your dough will be a pretty color…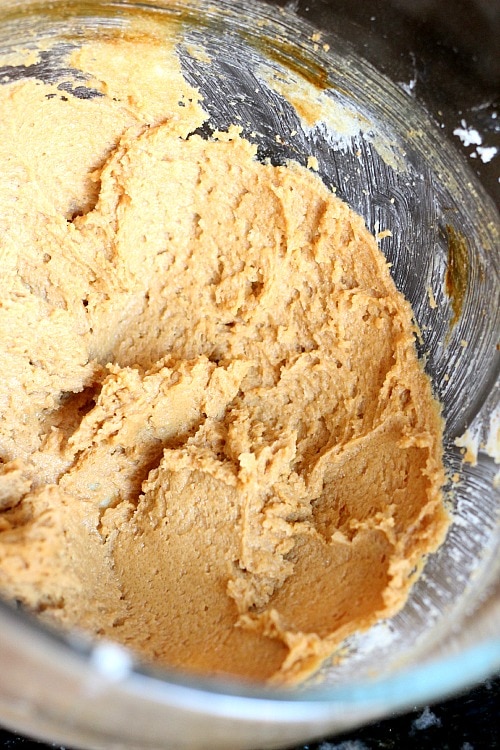 You can simply roll them in sugar…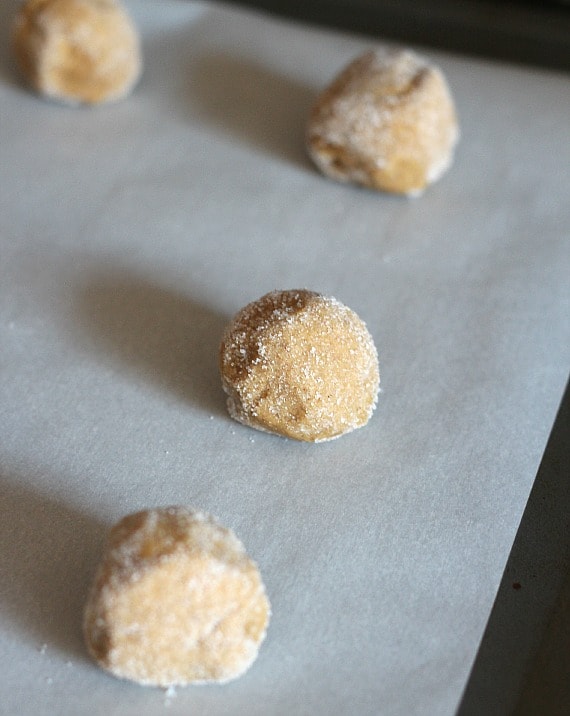 Or mix in some chocolate chips…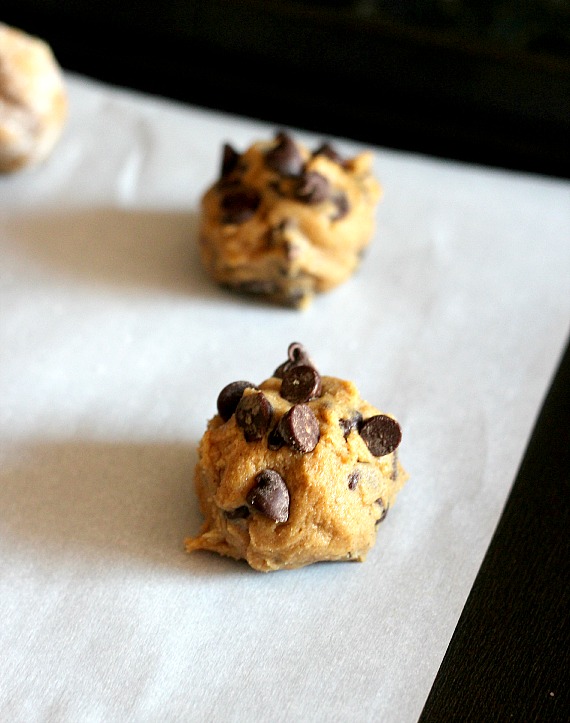 ORRRR white chocolate chips.  Also, I bought my mini white chocolate chips here!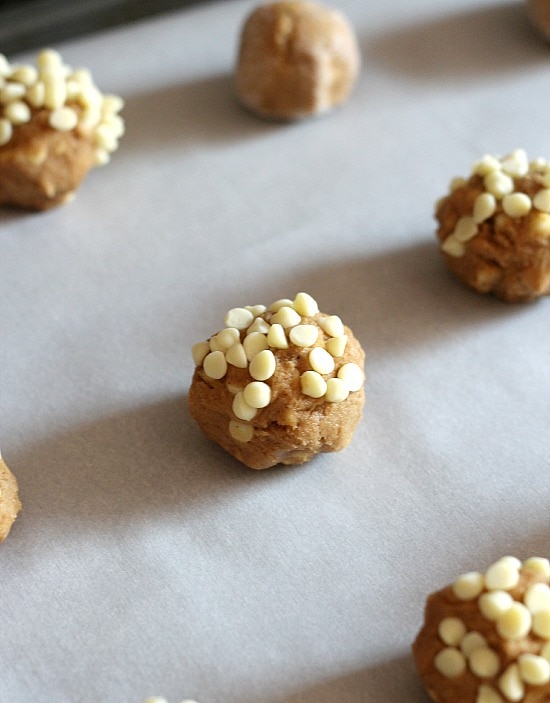 Here's how they will look when they're done.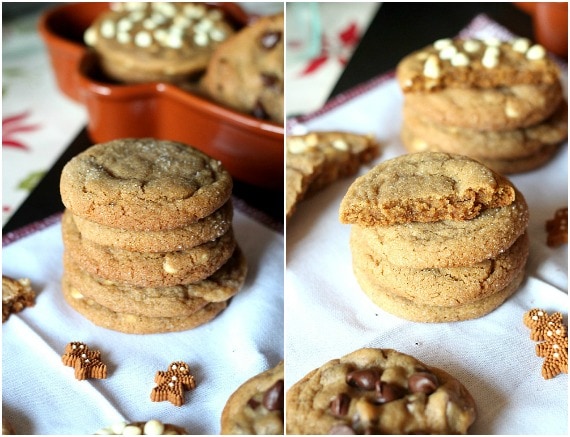 Perfectly soft and chewy gingerbread!  They are the perfect amount of sweetness!
And of course if you added chocolate chips…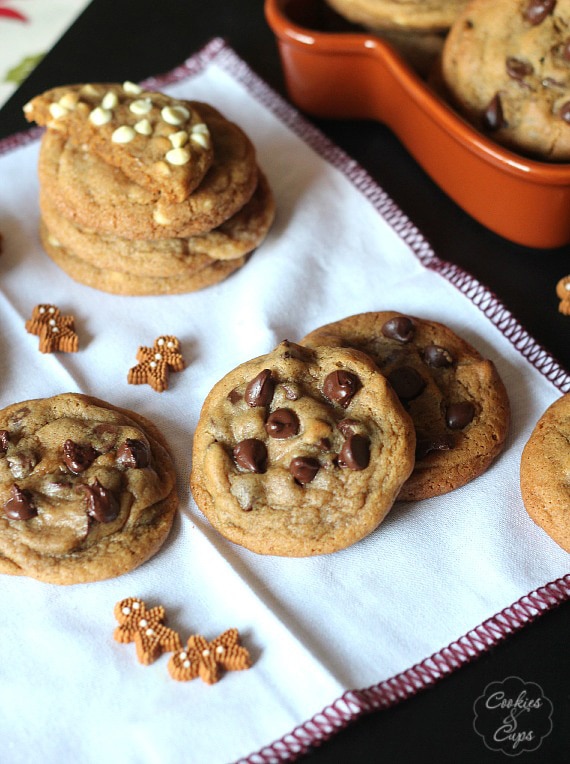 and white chocolate…these were my husband's favorite.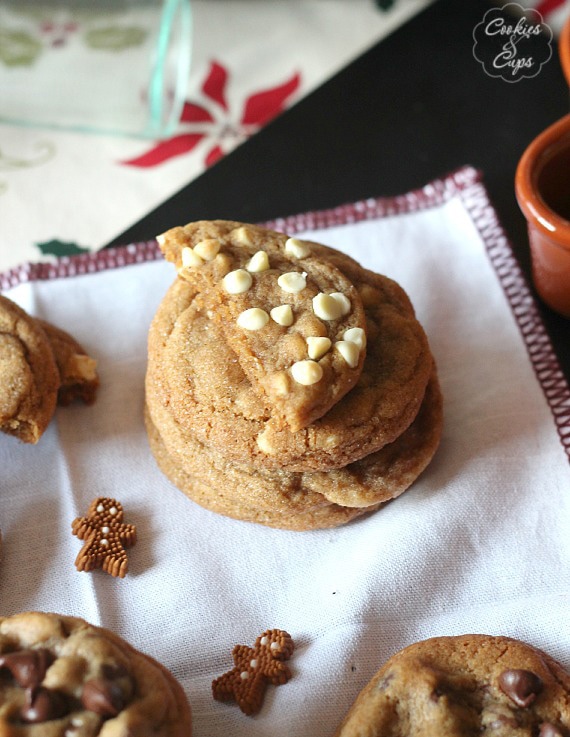 You guys HAVE to try these!  If you think you don't like gingerbread, give these a try!
Print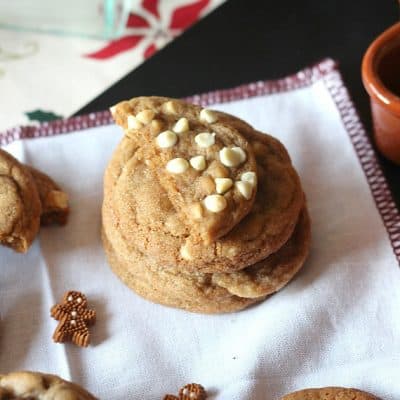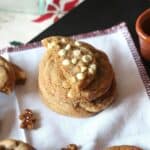 ---
Description:
makes 2 dozen large cookies
---
Ingredients:
3/4 cup

butter, room temperature

1 cup

granulated sugar

1

egg plus 1 yolk

1/4 cup

molasses

1 tsp

baking soda

1/2 tsp

salt

2 1/2 tsp

ground ginger

1 tsp

cinnamon

1/2 tsp

ground cloves

2 1/4 cup

s flour

1/3 cup

additional sugar for rolling
*optional add-ins 1 1/2 cups white chocolate chips or 1 1/2 cups semi sweet chocolate chips
---
Instructions:
Preheat oven to 350°
Line a baking sheet with parchment paper, set aside.
In bowl of stand mixer beat butter and sugar together for 2 minutes.
Add in molasses and mix until incorporated.
Beat in egg plus additional yolk, baking soda, salt, ginger, cinnamon and cloves. Mix until smooth.
Turn mixer to low and add in flour until dough comes together.
If desired stir in chocolate chips.
Roll dough into balls, approximately 2 inches in diameter. Roll balls in extra sugar and place on baking sheet 2-3 inches apart.
Bake for 9-11 minutes until edges are golden.
Allow to cool on baking sheet for 3 minutes and then transfer to wire rack to cool completely.
---
Notes:
store airtight at room temperature for up to 3 days
Want To Save This Recipe?