This Carrot Pound Cake Recipe is a combination of a moist carrot cake and a dense, tender pound cake topped with cream cheese frosting AND candied carrot ribbons! You get the best of both worlds! The flavor of a traditional carrot cake topped with cream cheese frosting, plus the wonderfully rich texture of classic pound cake.
Looking for a classic carrot cake recipe? Try my easy Carrot Cake Recipe!
Carrot Cake Pound Cake Is Two Favorite Cake Recipes In One Place!
This recipe combines two classics. I love carrot cake, and feel like I have the most perfect carrot cake recipe here on my site already, but I am always up for a challenge, so when my friends over at Imperial Sugar asked if I could create a recipe for Carrot POUND Cake, I knew I wanted to give it a try!
The recipe itself is similar to a traditional carrot cake, but the texture is incredibly moist with a tight, dense crumb more like a pound cake. It's a really interesting spin on a classic.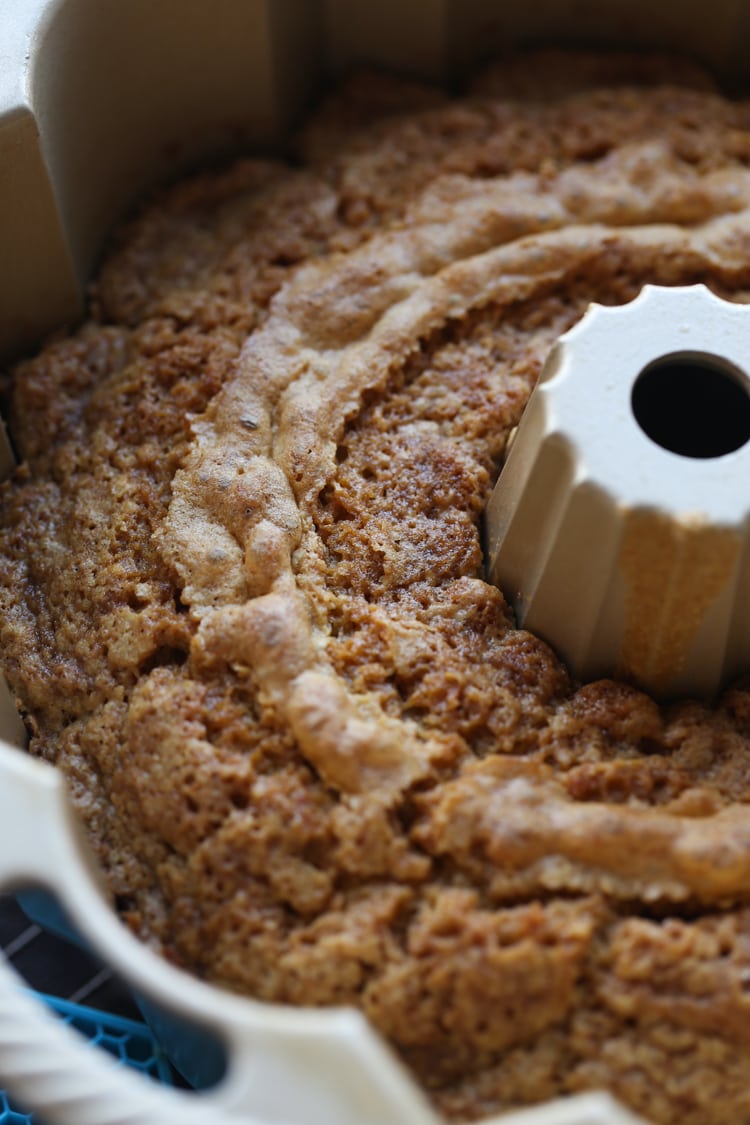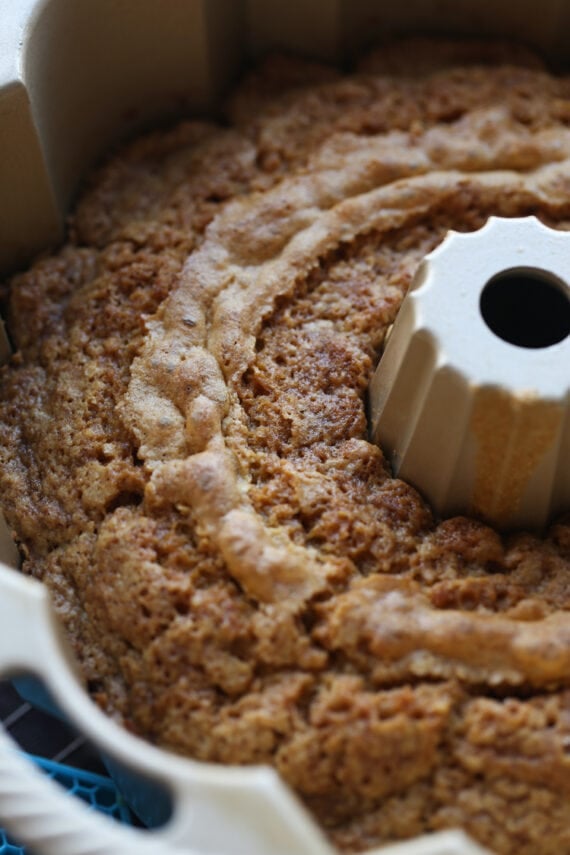 How To Make Carrot Pound Cake
This cake is incredibly easy to make. No mixer necessary, which is always a win in my book! Here are some tips on success…
Don't Buy Pre-Grated Carrots
This might seem like a no-brainer, but just as a friendly reminder…pre-grated carrots are too thick, dry, and hard for carrot cake. Save them for your salad and grab out your grater.
Fresh grated carrots are soft, with the moisture that this cake needs! It won't take long, and you'll only need 3-4 carrots.
Grease Your Bundt Pan Liberally!
This cake (like a lot of bundt cakes) can have a tendency of sticking to the pan, so make sure to coat your pan liberally with baking spray, or you can coat it with butter and dust it with flour or powdered sugar.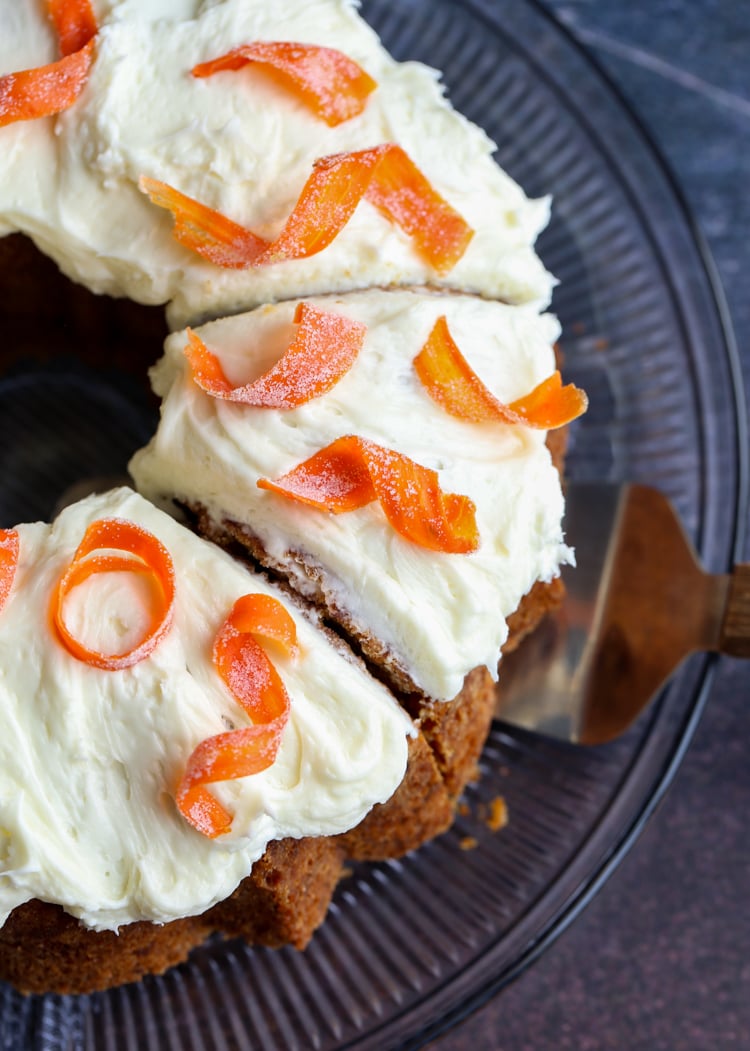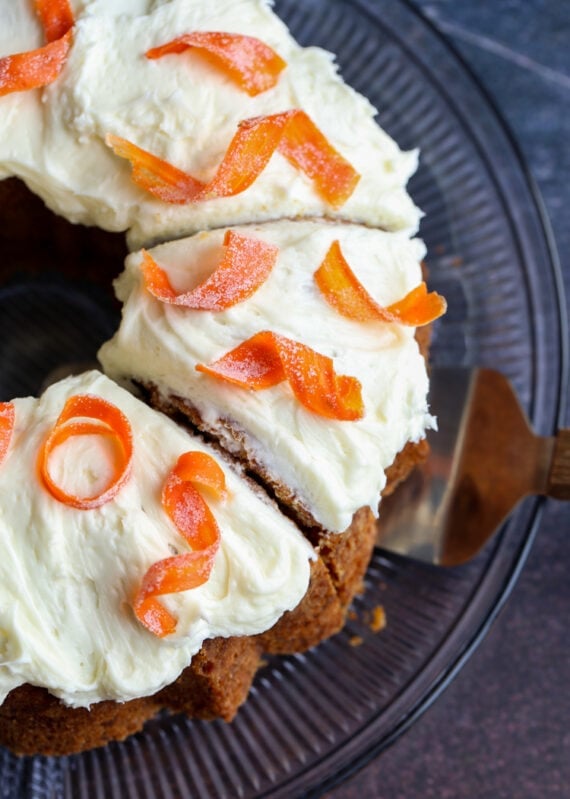 How Do You Make Candied Carrots?
Here's the deal, the candied carrots I made and used on this cake are purely a garnish. Can you leave them off? Yes, absolutely.
BUT if you want to go the extra mile and make the candied carrots to make your cake look pretty, the process is pretty easy, it just takes a few steps…
Using a vegetable peeler, peel carrots into long ribbons. Using large carrots makes this easier.
Boil the strips of carrots in a simple syrup made of water and sugar for a few minutes until tender.
Then bake the strips in a 225°F oven for 30-ish minutes until they are firm but malleable.
Wrap them immediately around the handle of a wooden spoon to form curls if desired.
Sprinkle with granulated sugar while they're still warm!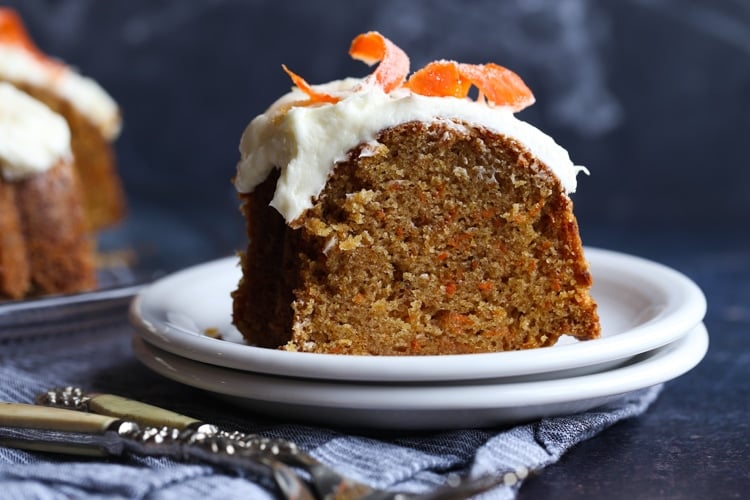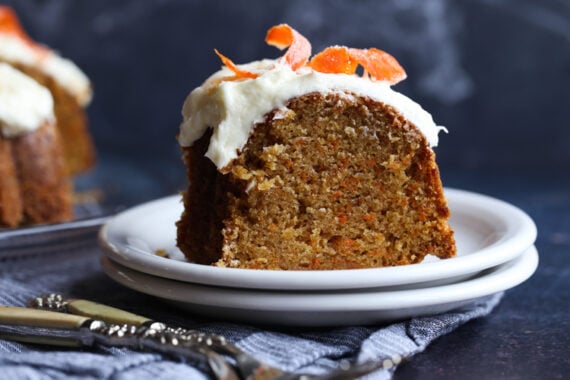 For the Full Recipe…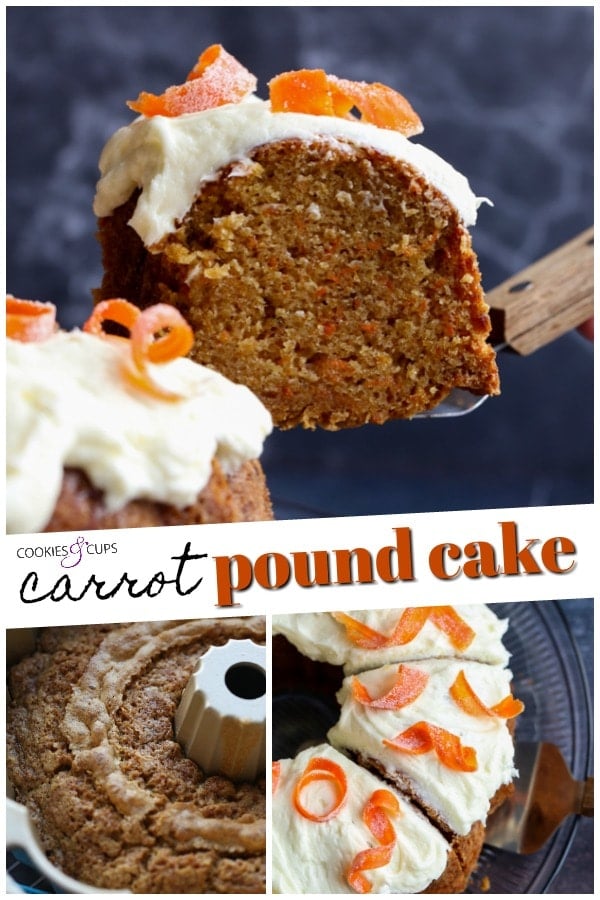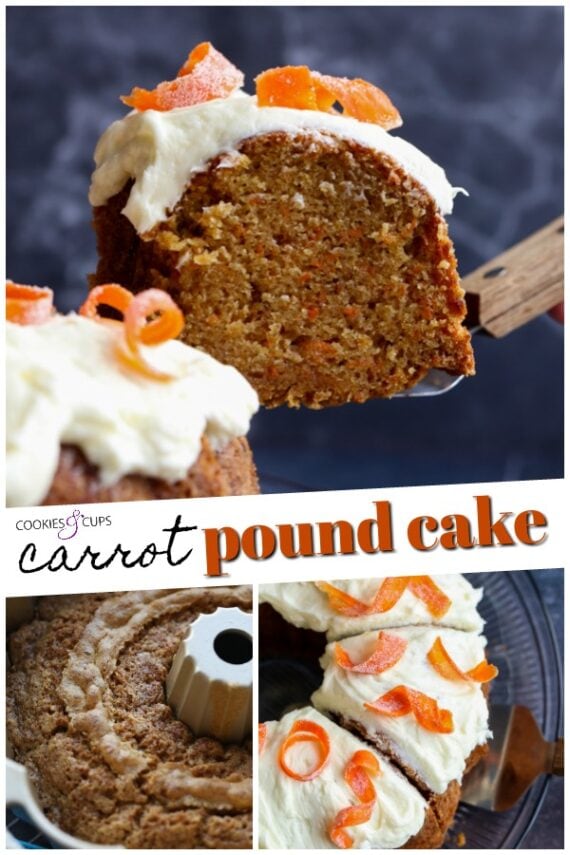 Looking For More Pound Cake Recipes: