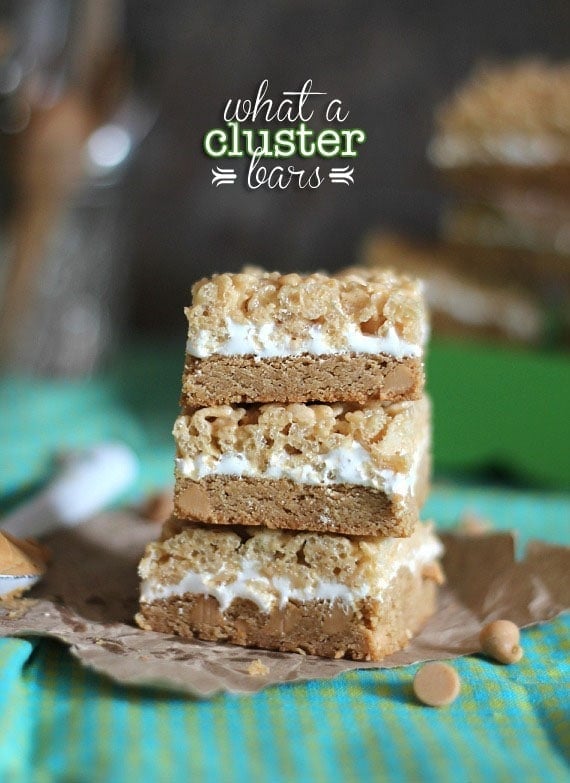 Hey you guyeeeees!
So this week…
We're going there. And there. Annnnd there. It's officially Ben and Jerry's themed week!
You know Kristan and I love our themes…remember Brownie Batter Week? Or Caramel Apple Week? What about Valentine's Week…and of course the most recent Candy Bar week (Bridget joined us on that one)?
And this week we're going B&J.
We got this idea a while back after we both made Ben and Jerry's treats in the same week without planning it (Late Night Snack Cookies and Peabody, Julie and Heather.
Each day Kristan and I are going to be joined by one (or two) of these girls to bring you a dessert dedicated to one of our favorite Ben and Jerry's flavors. Which I am going to say was basically impossible to narrow down. I mean…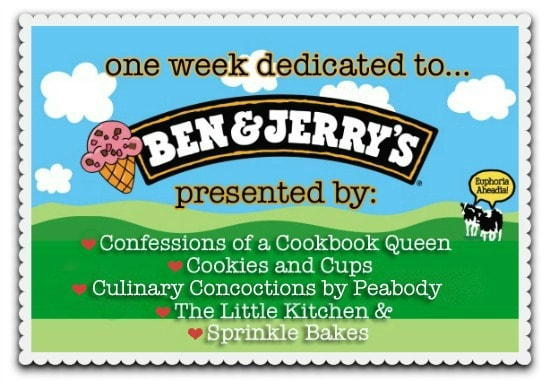 So in the word's of my Grandpa, "Let's get this show on the road".
I'm starting the week off with "What a Cluster". Don't you just love the titles of their ice creams?
It's a peanut butter ice cream with crunchy caramel clusters, and swirled with marshmallow and peanut butter. This one was a total no brainer for me. Hello peanut butter.
So what I decided on was What A Cluster Bars….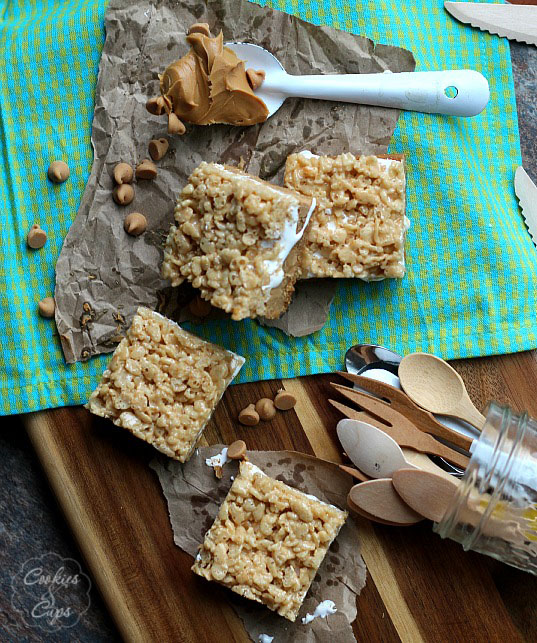 What we have here is a peanut butter blondie base, filled with a layer of Marshmallow Fluff, topped with caramel krispies.
Yeah, they're as good as they sound.
Start by making your peanut butter blondie…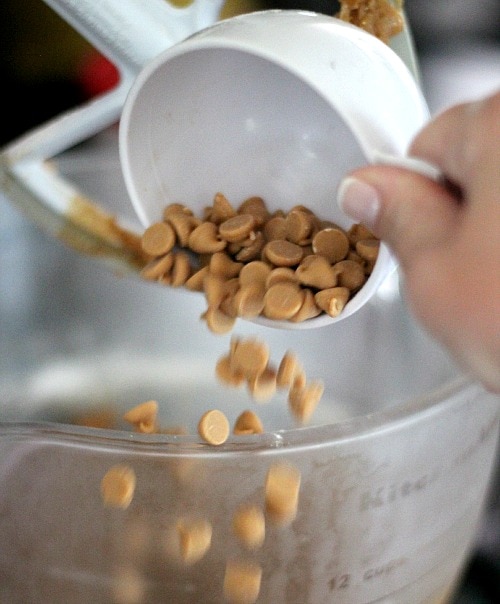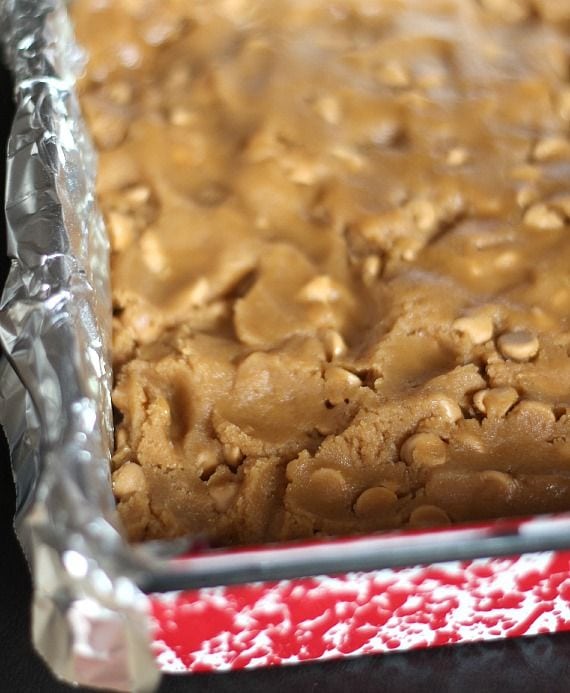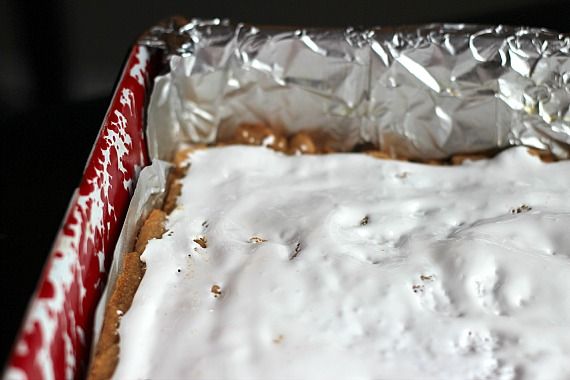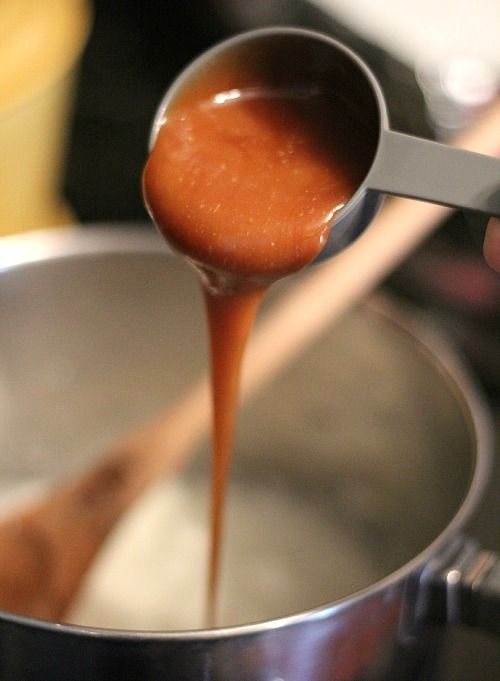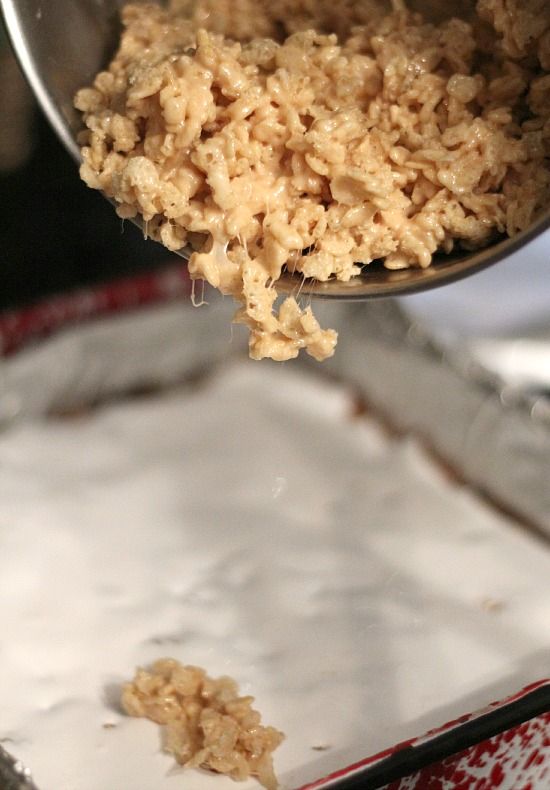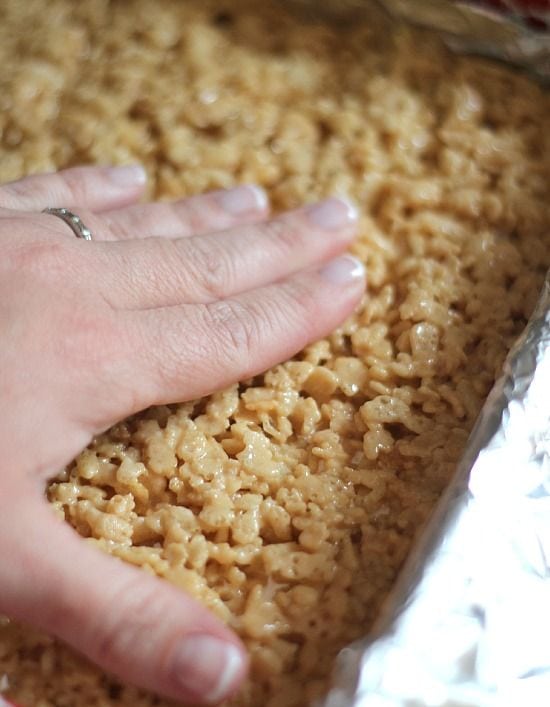 I threw in some peanut butter chips for good measure.
Just press it into your 9×9 and bake until the edges start to get golden.
Let those cool completely and then spread a nice layer of Marshmallow Fluff all over the top…
Next up make your krispie layer and add a little caramel.
Dump that on top of the Fluff layer
And press it down evenly…
That's it!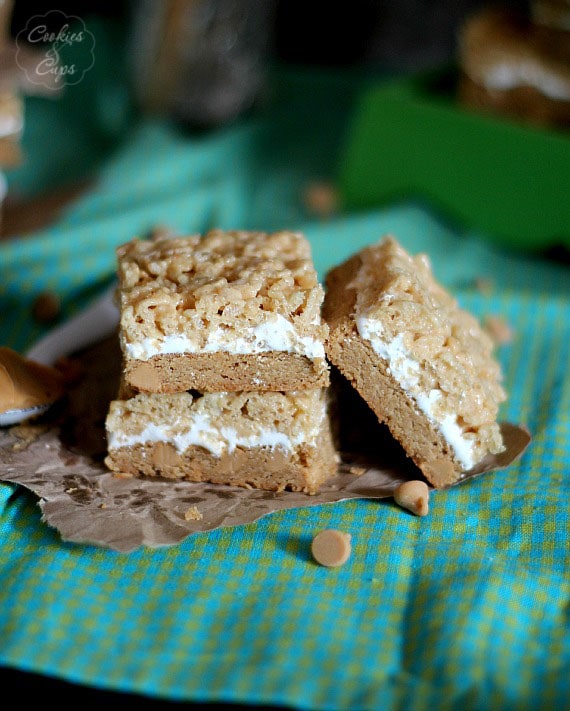 All the flavors of the yummy ice cream in one easy bar 🙂

Now for the fun part!
Hop on over and see what Kristan did with Cherry Garcia (I hear there's cake involved)
And check out Peabody's Phish Food invention! (I hear there's PIE involved) My kids are gonna be all over that!
Print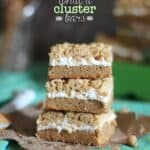 ---
---
Blondie base
7 Tbsp

butter, melted

1 cup

light brown sugar

1

egg +

1

yolk

1 tsp

vanilla

1 cup

flour

1/2 tsp

baking powder

1 cup

peanut butter chips
Filling
Krispie Topping
2 Tbsp

butter

2 cups

mini marshmallows

1/4 cup

caramel sauce

3 cups

krispie cereal
---
Instructions
Preheat oven to 350°
Line a 9×9 pan with foil and spray with cooking spray.
In bowl of stand mixer beat together melted butter, brown sugar, whole egg, yolk and vanilla until smooth.
Turn speed to low and add in flour and baking powder until batter comes together and is combined. Fold in peanut butter chips.
Press in to prepared pan and bake 20 minutes until edges just begin to golden.
Allow to cool completely.
When cool spread Marshmallow Fluff evenly on top of blondie.
Prepare your krispies next in a medium sauce pan. Melt butter over low. Add in marshmallows, stirring until melted. Remove from heat and stir in caramel sauce.
Next add krispie cereal and stir until coated.
Pour krispie mixture onto Fluff layer and press evenly. Allow to krispie layer to cool for 15 minutes and cut into squares.
---
Want To Save This Recipe?
Find more recipes like this: