36 Pumpkin Recipes for Fall!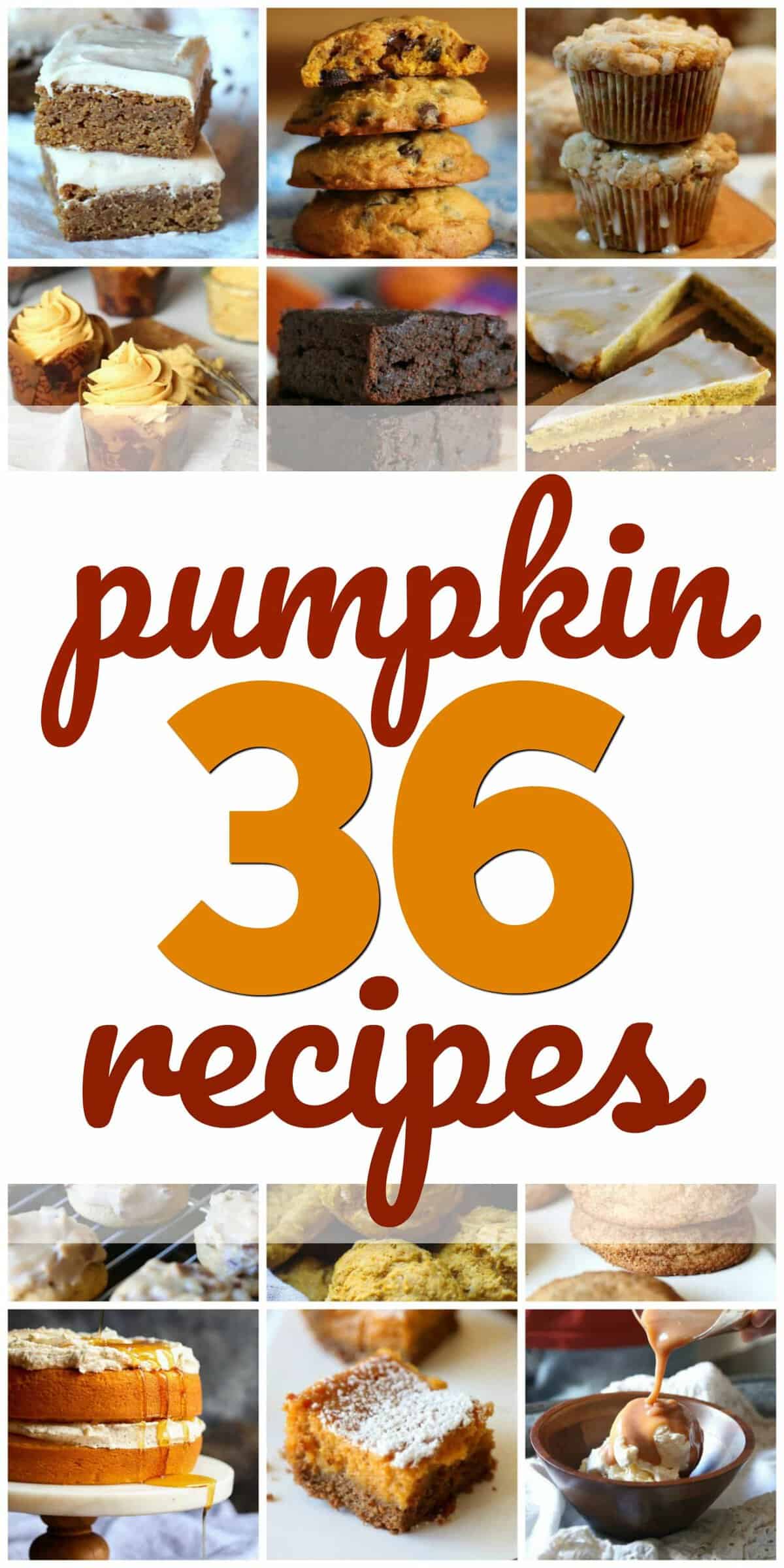 Now that it's officially September, we can start baking pumpkin EVERYTHING! I have 36 delicious pumpkin recipes to share with you today – they're the perfect way to kickoff fall and the holiday baking season!
From cookies to bars, cupcakes to cheesecakes, and everything in between, I've got you covered!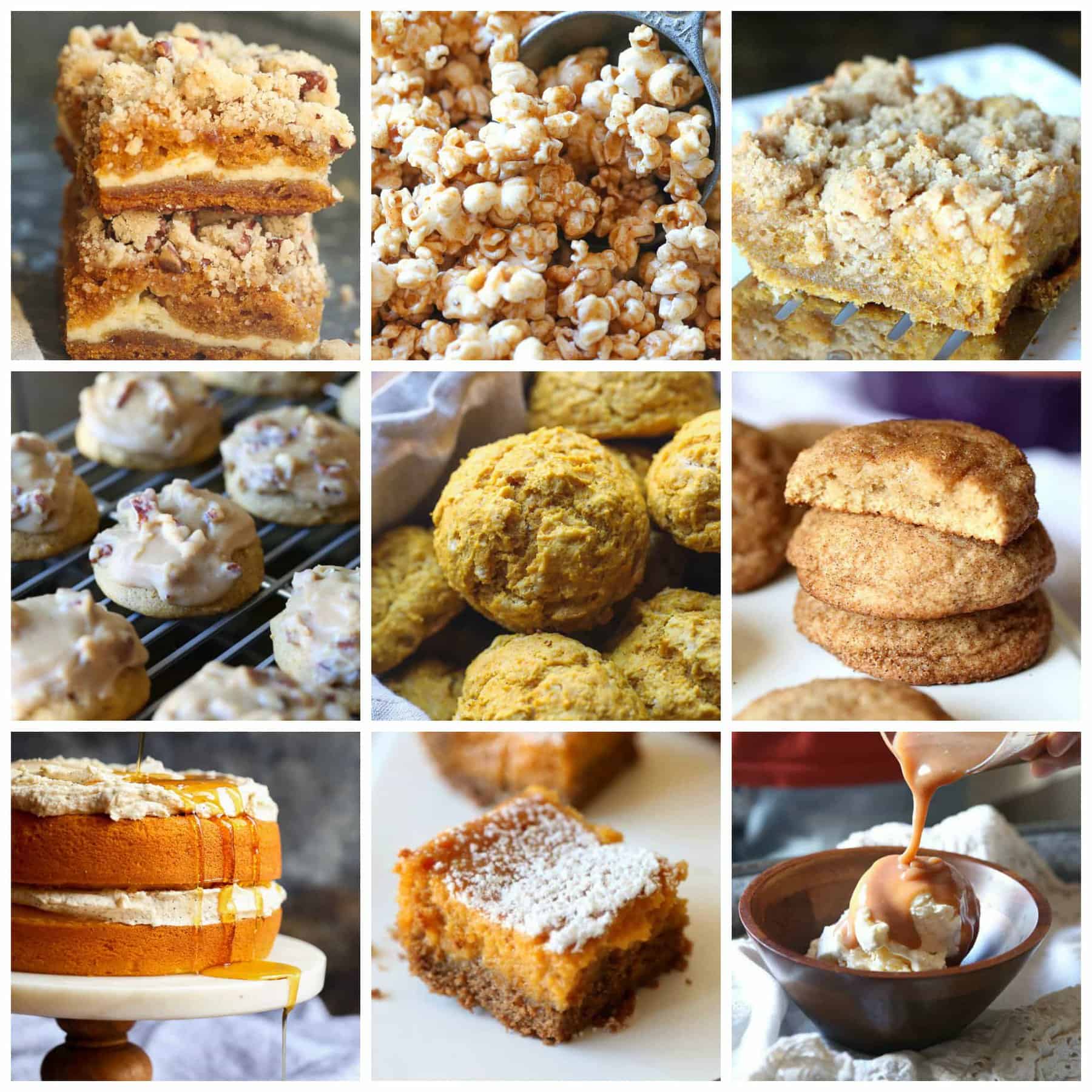 (Left to right, top – middle – bottom)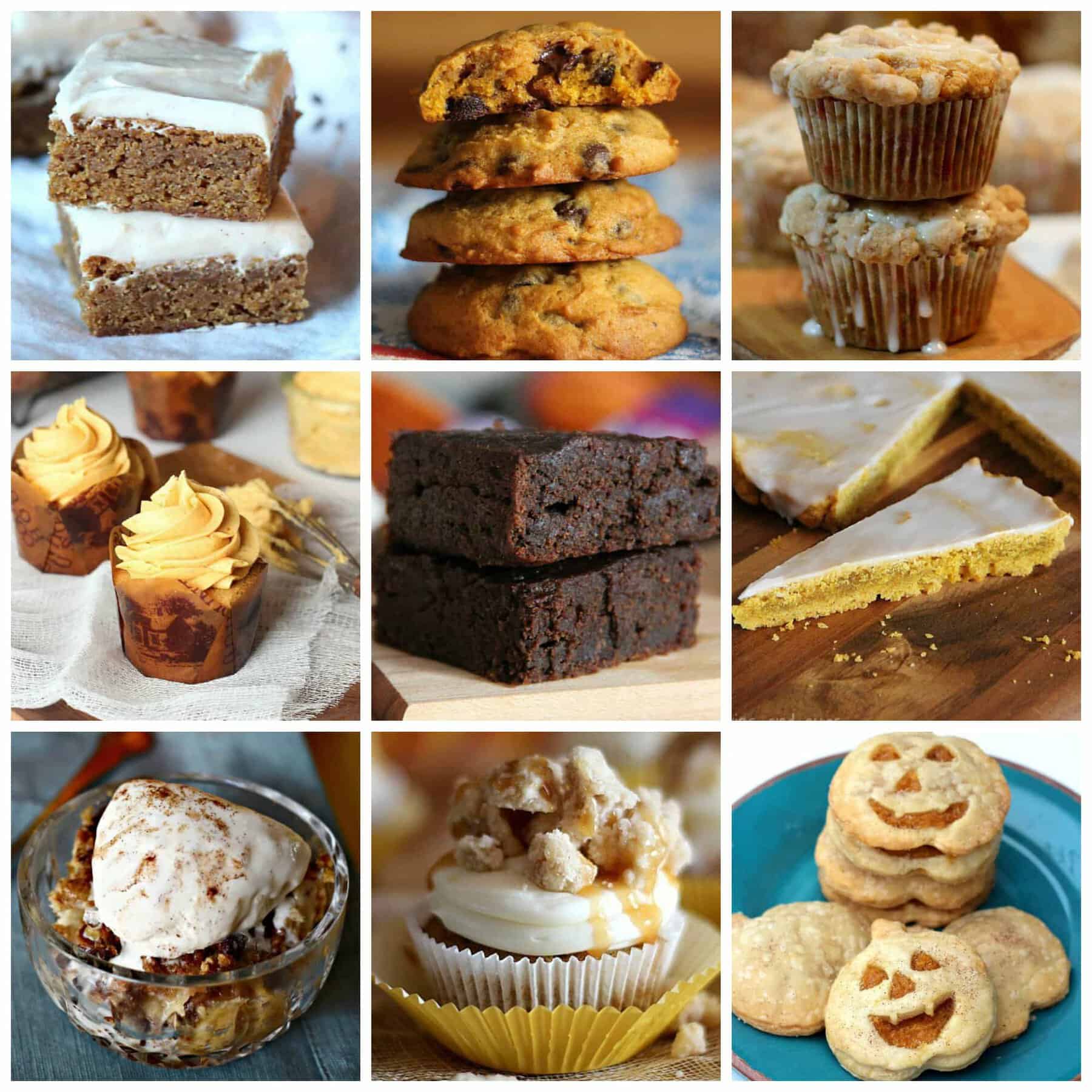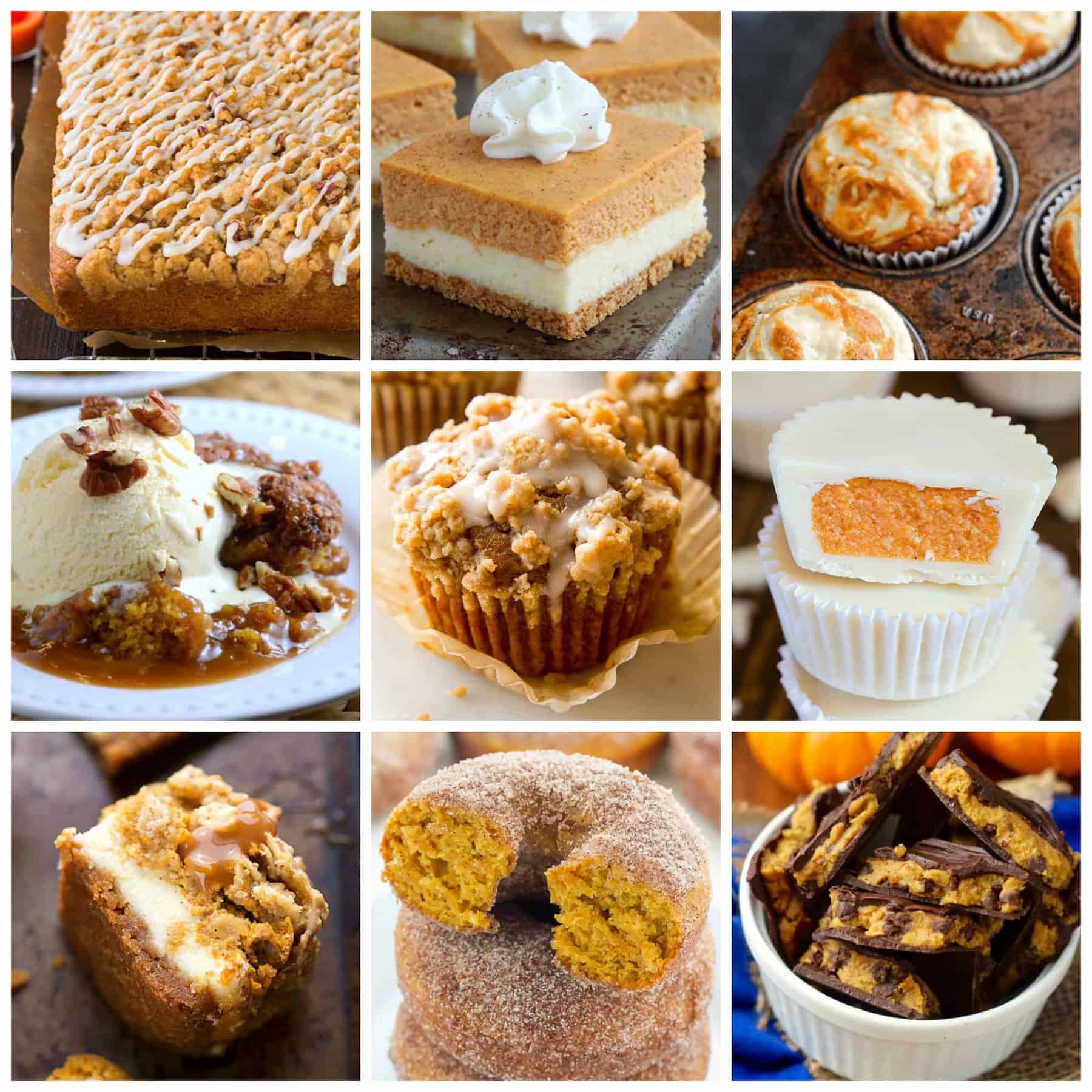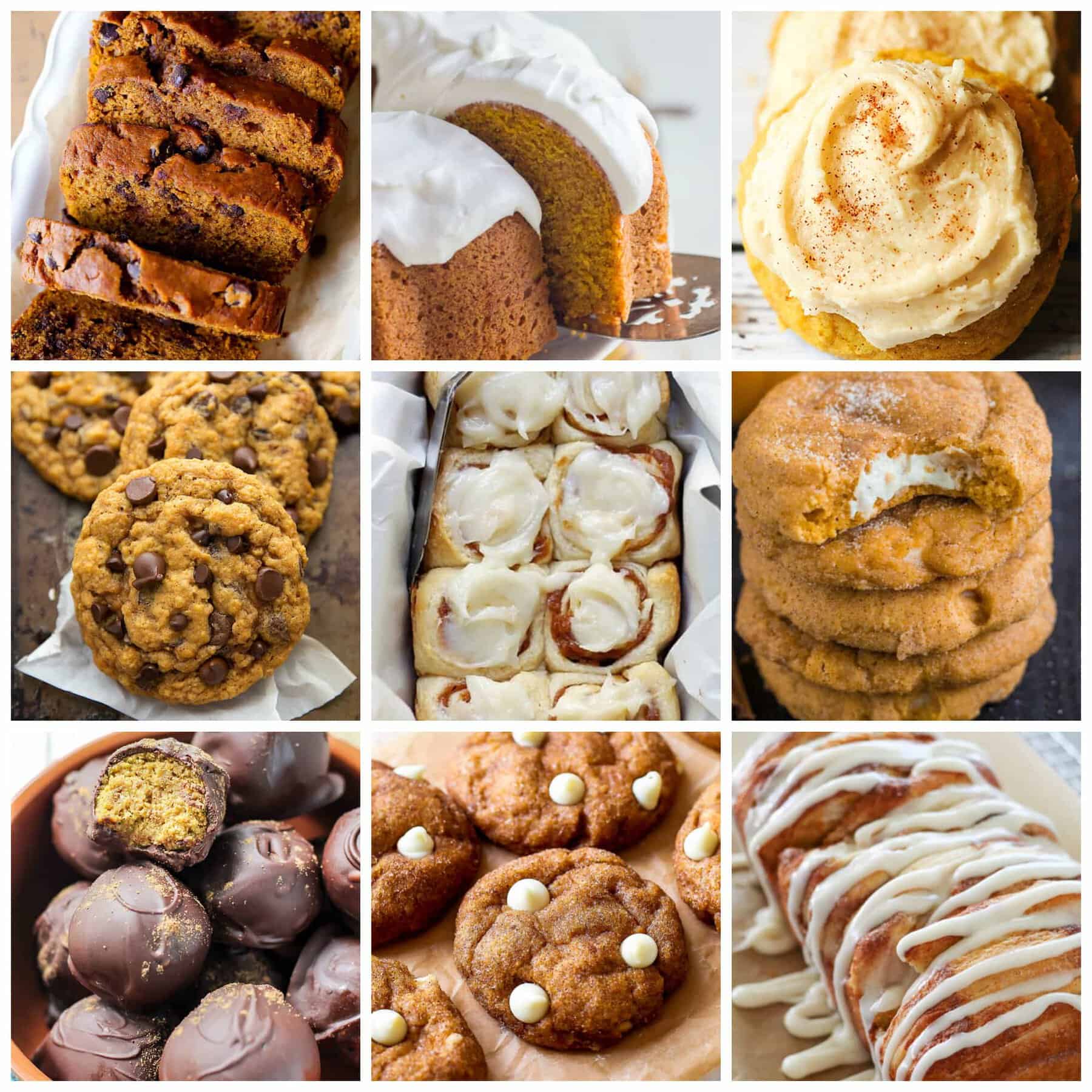 Save