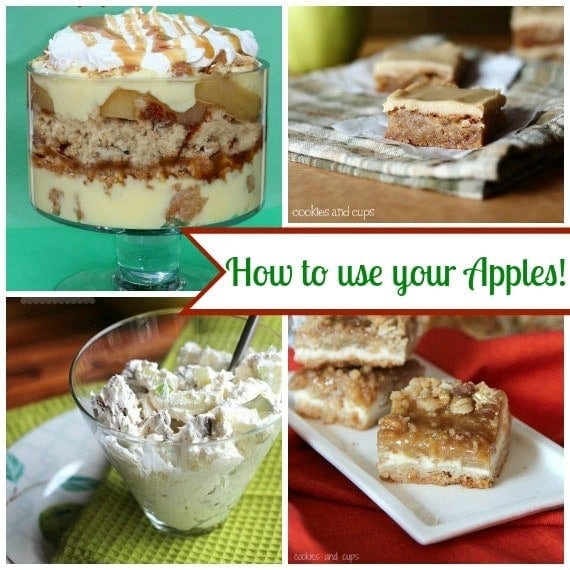 Hey guys! Wanted to pop in this gorgeous fall Friday and say hi!
Hi!
Annnd, since we are smack dab in the middle of Apple Season, I thought I would share some of my favorite Apple Recipes from the past few years.
From what I understand, lots of you enjoy the apple picking…
I'm not a big apple picker.
I'm more of an apple buyer.
Like at the supermarket.
I know, I know.
I'm not a very harvesty person.
But I do enjoy making appley stuff…
And smelling appley stuff…
And eating appley stuff…
So anyway, I thought I would share a few ways that I love to use apples.
And eating them raw isn't one of them. Sorry.
Let's start…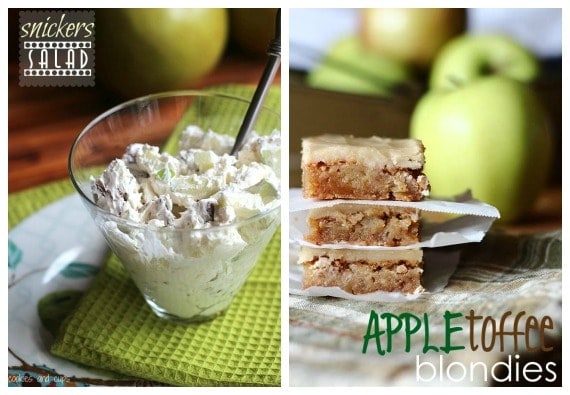 First off, Snickers Salad…yes, you heard that right. Apples, Cream Cheese, Snickers … seriously the best "salad" ever.
Then some of my most favorites…Apple Toffee Bars. Make them with or without the frosting, either way…so so good!
Or if you don't have time to go apple picking…use some Apple Pie Filling for these yummy treats…
Caramel Apple Trifle…Layers of custard, Apple Cider Donuts, caramel and apple pie filling and oatmeal cookies. Seriously.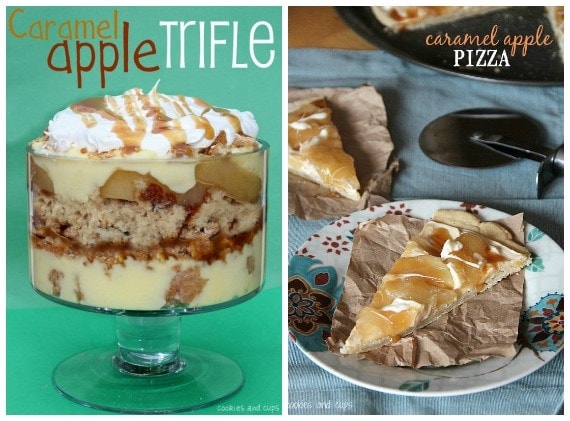 And Caramel Apple Pizza. It starts with a sugar cookie crust, topped with apple pie filling, caramel and white chocolate.
And older recipe that I totally love are these Cinnamon Toast Crunch Apple Pie Bars (top right picture). Please forgive the pictures. It's much more delicious than it looks 🙂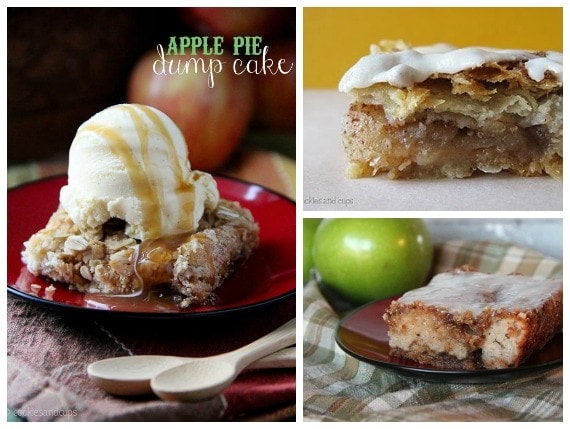 And a few more recent ones are Apple Pie Dump Cake and Apple Fritter Cake. All delicious!
My last two you might remember from our Caramel Apple Week we did about a month ago.
I still dream about it.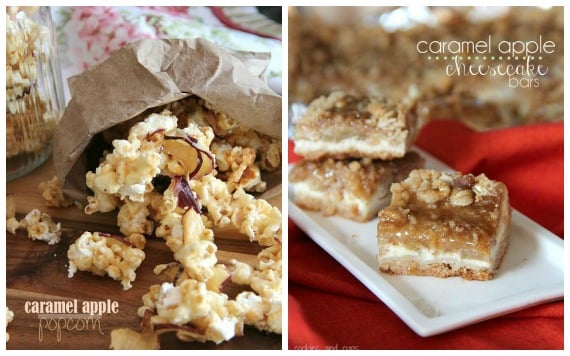 Caramel Apple Popcorn and Caramel Apple Cheesecake Bars.
If you do nothing else you need to make those cheesecake bars. I'm not kidding.
Hope you have a great apple filled weekend!