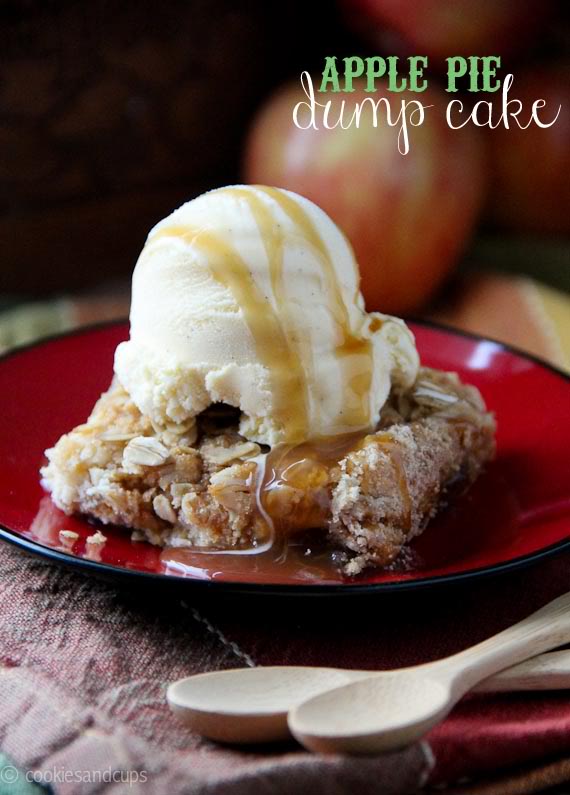 So now I am making fruit stuff.
I feel like I am changing.
Evolving as a food blogger.
Incorporating fruit into my dessert repertoire.
See? I just said repertoire. Does it make me sound more legit?
I have decided that fruit may have a small place in the dessert world.
Wanna see my dessert pie chart?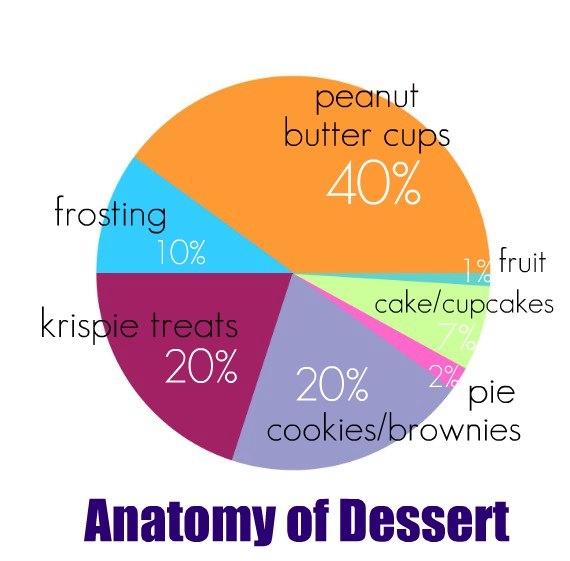 That was made after lots of very scientific research on my part.
You see where fruit lies on the chart? If I had a laser pointer I would be using it now.
Fruit 1%
One percent.
Not to be confused with peanut butter cups at 40%. Which I am sure some of you think is excessive. But to that I say, make your own very scientific pie chart. I'm not messing around here.
Science is happening.
I mean, I made a PIE CHART!
So here's the thing.
Pie used to be 0.5%. But it's now an official whole number.
Fruit can thank this Apple Dump Cake for it's advancement in dessert evolution.
I know there are some of you fruit snobs out there who won't actually consider this cake as fruit.
Probably because it's fruit from a can.
But hey. Something is better than nothing.
Plus, I am allergic to apples in their raw state. BUT I can eat them cooked, canned and floating in high fructose corn syrup. Because that's the way God made me.
You can argue with God on your own time.
So today we're talking about the 1%.
Apple Pie Dump Cake.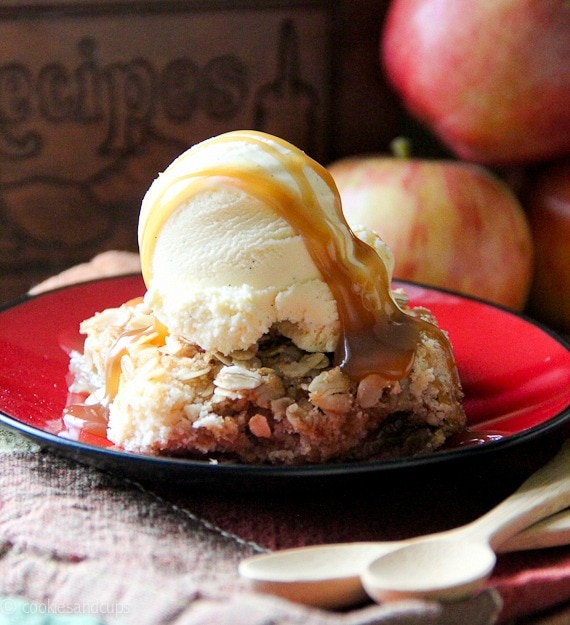 I am sure most of you at one point or another have had a dump cake. It's better than it sounds.
Last year I even made this one. Which will pretty much rule your fall-time months.
It's the perfect dessert for pot-lucks, Labor Day, Memorial Day, weeknights, Christmas, Thanksgiving, weekends, Kwanzaa,….
Ok yeah, it's a dessert for all times.
Well, maybe not birthdays. Fruit on birthdays is illegal.
Just start with 2 cans of apple pie filling. Dump it in a 9×13…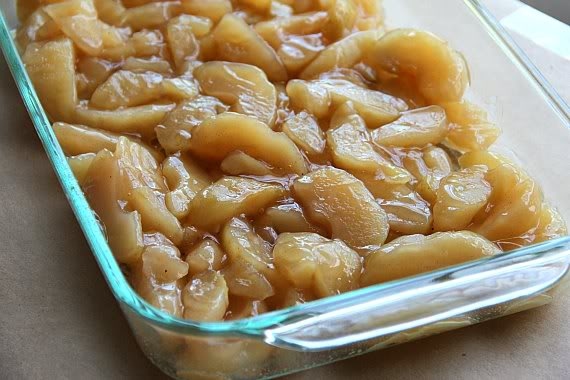 Then cover it all with dry cake mix. Use vanilla, not chocolate, please.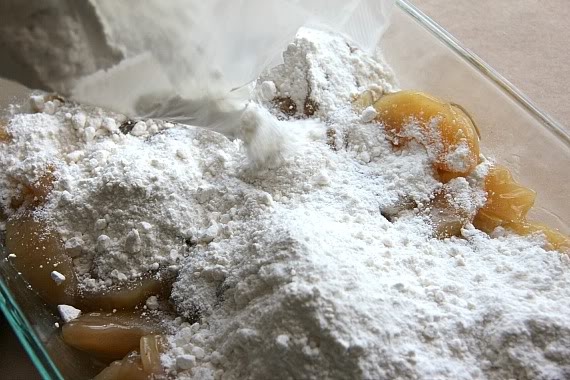 Spread that evenly over the apples.
Then get you some butter. Slice it up and layer it all over the dry mix.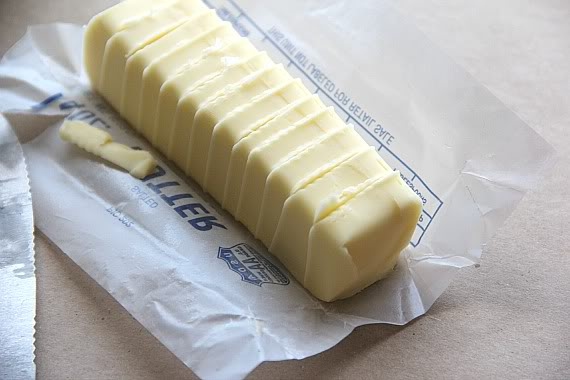 If you're feeling extra special top all that with an oat/brown sugar mixture. If you like nuts in your dessert you can put them on there too.
You could refer back to the pie chart for that, though. Do you see how nuts have no place? They fall in at <1%. Memorize the chart.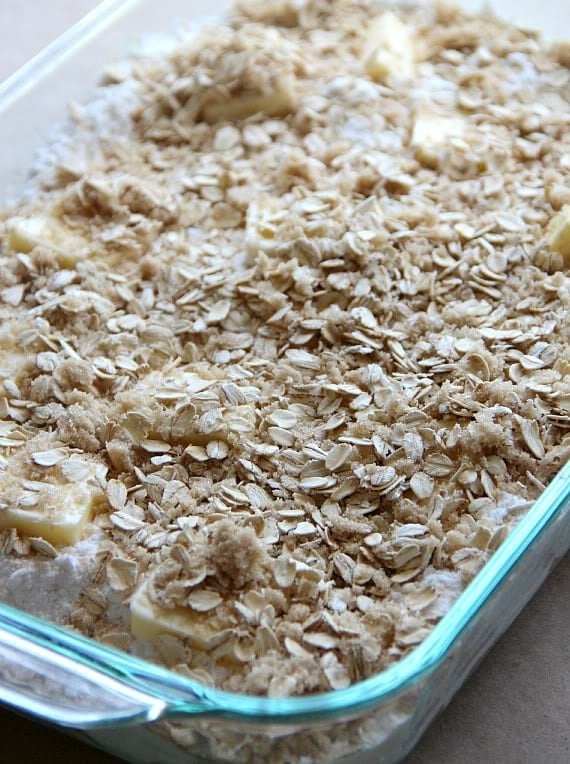 That took you all of 5 minutes. See how easy fruit can be?
Then just bake it.
It will look like this…bubbly and golden.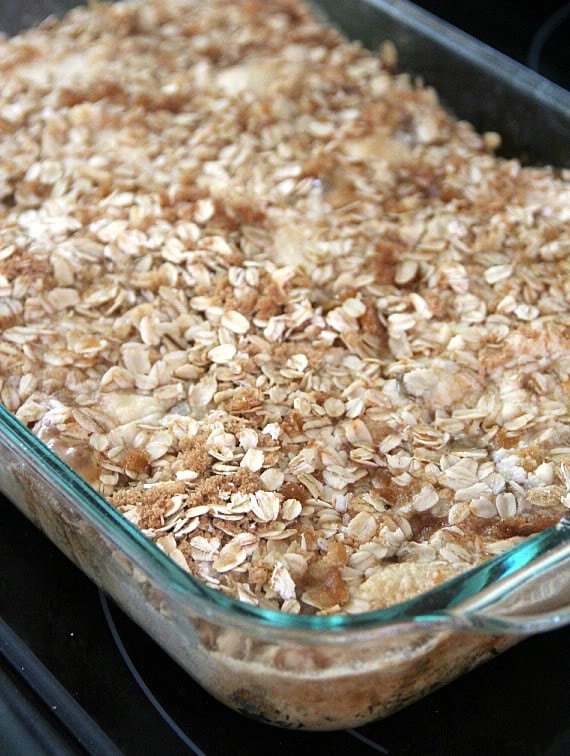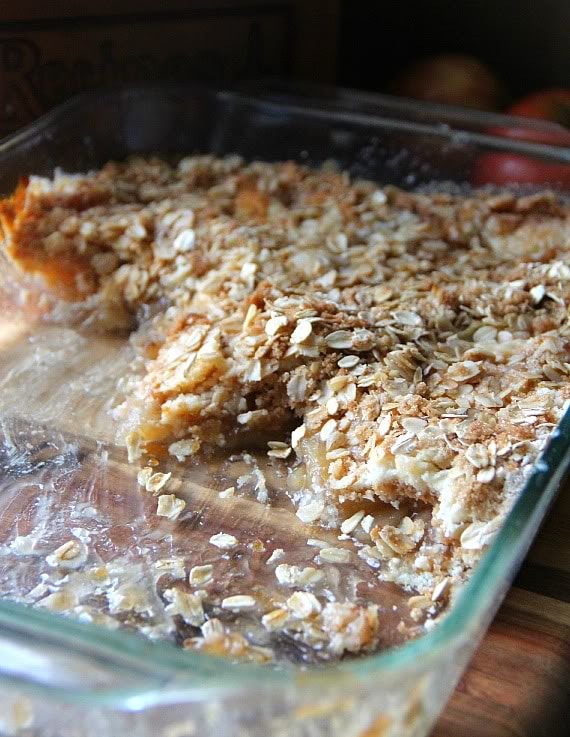 Then you should dig in…with a spoon or a shovel.

Ok, fine. A spoon…
Oh. And you might want to top it with some ice cream and caramel sauce. The apples will be happier.
Print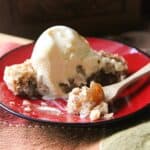 Apple Pie Dump Cake
---
1

box vanilla cake mix

2

(21 oz) cans apple pie filling

1/2 cup

butter, cut into

1/2 Tbsp

slices

1 cup

rolled oats

1/2 cup

brown sugar
---
Instructions
Preheat oven to 350°
Spray a 9×13 baking dish with cooking spray
Pour both cans of apple pie filling into the bottom of the dish
Spread the dry cake mix on top of the apple pie filling
Evenly place the butter on top pf the cake mix
In a bowl combine the oats and the brown sugar and sprinkle that on top of the whole cake
Bake for approx 50 minutes, golden and bubbly.
Cool on wire rack.
Serve warm with vanilla ice cream
---
Want To Save This Recipe?
Find more recipes like this: