This Simple Apple Crumble Tart is seriously the easiest, coziest dessert ever!
Full disclosure…I am not a pie baker.
I mean, I guess I like pie every now and then..but pie isn't my main squeeze.
I guess mostly because so many pies are filled with fruit. And well fruit…
So yeah, since I don't love pie, I don't typically make pie that often. I mean, unless it's something like this…where the word "pie" is used very loosely.
Anyhow, turns out that Apple Pie is like this whole big deal in the world. So while I could argue that a peanut butter cup should definitely be our country's dessert mascot, there are thousands of people who might disagree.
And that brings me to today. You guys apparently love apple pie, so I will give you my version of apple pie.
It's super simple…and there's crumb topping involved. So y'all know it's gonna be tasty.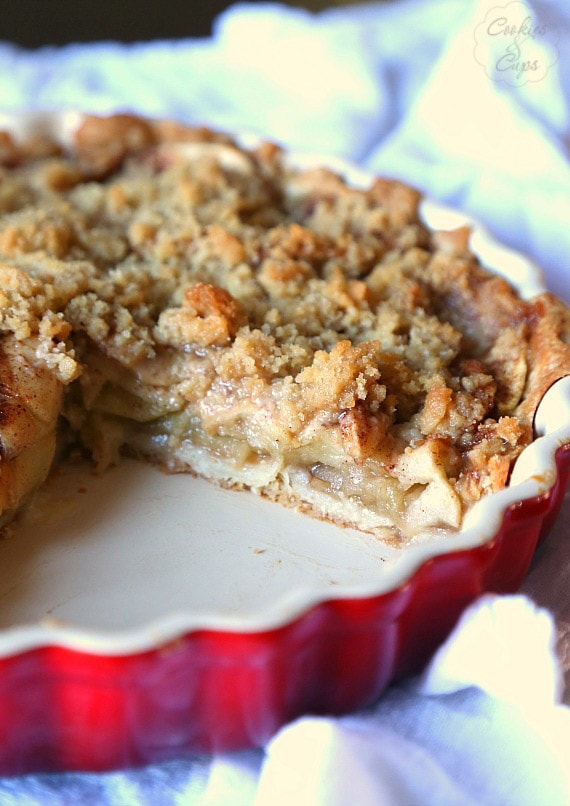 All you do is grab a tart pan. Or certainly use a pie pan if you want.
You'll need one pie crust. I'm not going to get into how to make a pie crust on this day…I have been testing crusts for weeks for my book and I don't want to give away the recipe until the book comes out. I know you'll be waiting with bated breath. Ahem.
So anyhow, today use a store bought, or your Granny's pie crust recipe…whatever is easiest for you.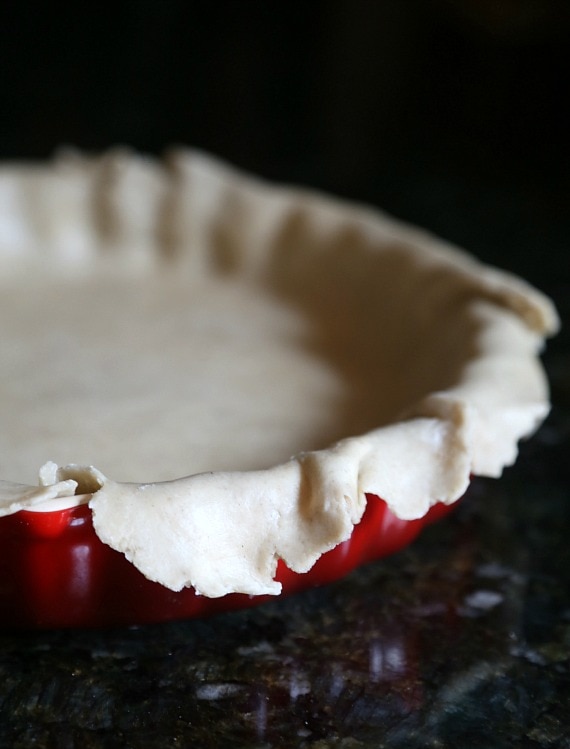 Then slice up 5 Granny Smiths. Medium sized.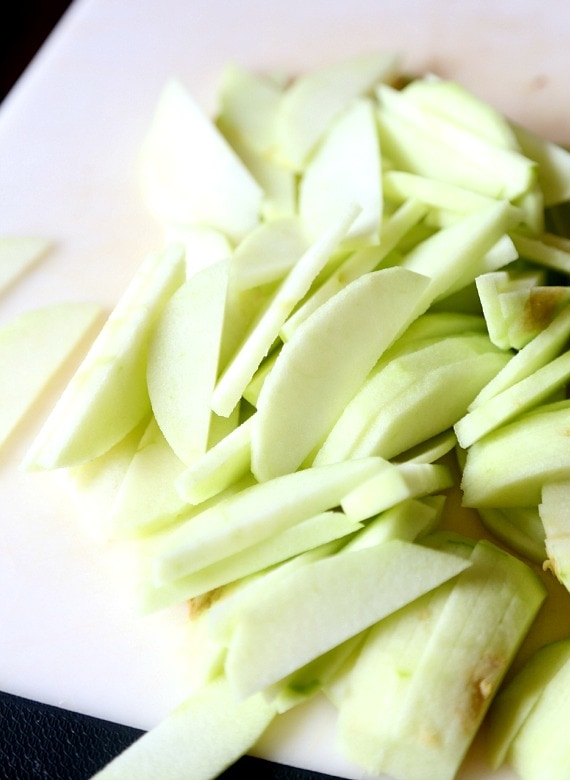 Dump those in the crust, top with some cinnamon and brown sugar and then a simple crumb topping, which is just a mixture of butter, flour and sugar…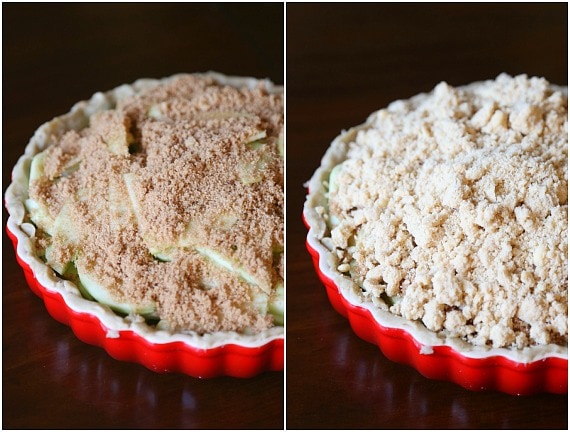 Bake it up for about 45 minutes and voila…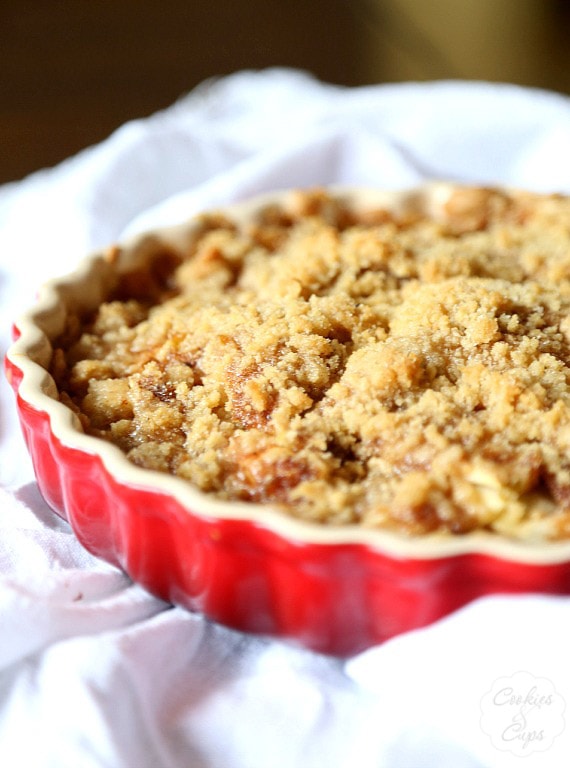 You've got a gorgeous tart/pie thing…
You can legit make this recipe in about 10 minutes not counting bake time. It's so easy for a Sunday dessert, but also impressive enough to serve to guests!
Print
Simple Apple Crumble Tart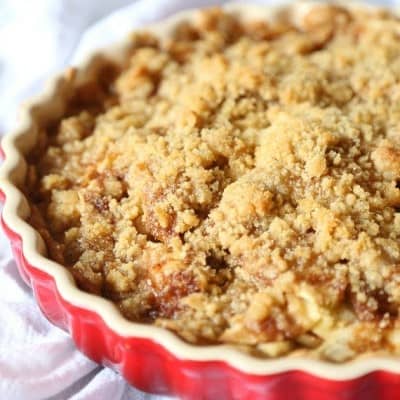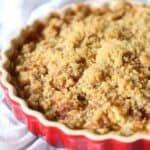 ---
Ingredients:
1

pie crust

5

Granny Smith apples, peeled and sliced

1/2 cup

light brown sugar

1 tsp

cinnamon
pinch a salt
Crumb
1/4 cup

cold butter

1/2 cup

light brown sugar

1/2 cup

flour
---
Instructions:
Preheat oven to 400°
Line 9″-10″ tart pan with crust, pinching along the rim to form the crust. Pile the sliced apples in the crust evenly. Mix the brown sugar and cinnamon together and sprinkle on top of apples.
In another bowl using a pastry cutter or fork cut the cold butter, brown sugar and flour together until it forms a coarse sand consistency. Then using your hands form the mixture into larger crumbs. Sprinkle that on top of cinnamon/sugar mixture.
Bake for 40-45 minutes until top is lightly browned and the crust is golden.
Allow to cool before slicing.
Want To Save This Recipe?