These Cherry Kiss Cookies are adorable and EASY! They're made with Maraschino Cherries which give them the cherry flavor and pink color, all topped with a milk chocolate Hershey's Kiss!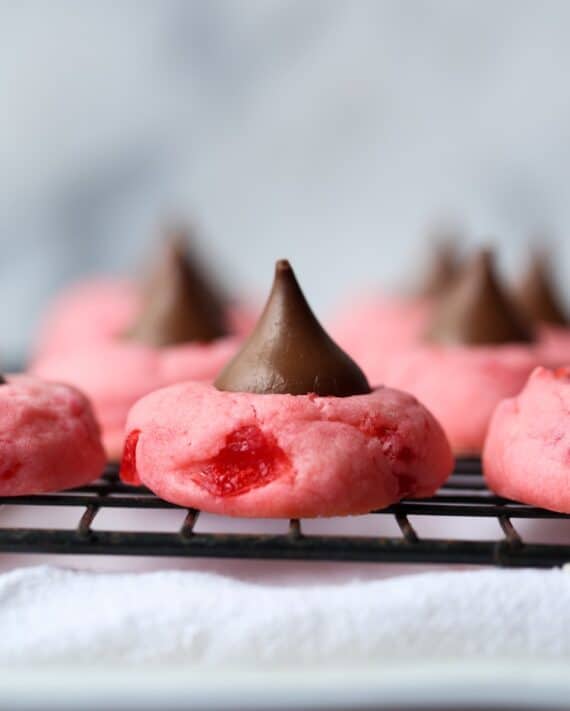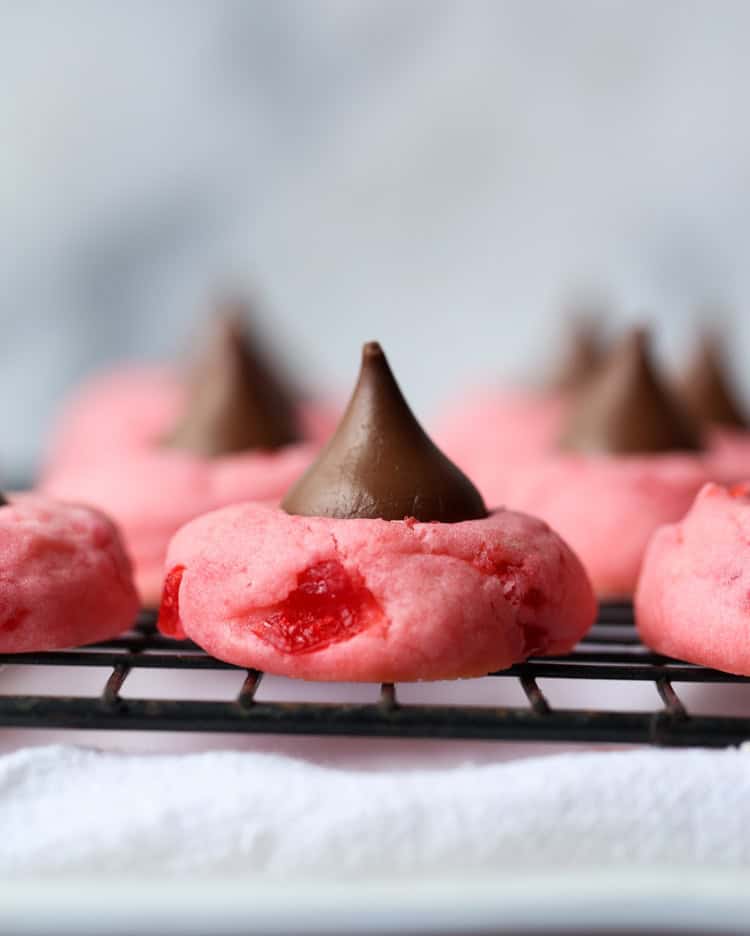 I've partnered with Imperial Sugar on this recipe. Thank you for supporting the brands that make this website possible.
How adorable are these Cherry Kiss Cookies? The color alone makes me love them! The dough is easy to make, and they are flavored with the juice from Maraschino cherries, along with chopped cherries too! I've topped them with a Milk chocolate candy, making them pure love. Of course they give me all the Valentine's Day feels, but these are definitely year-round cookies!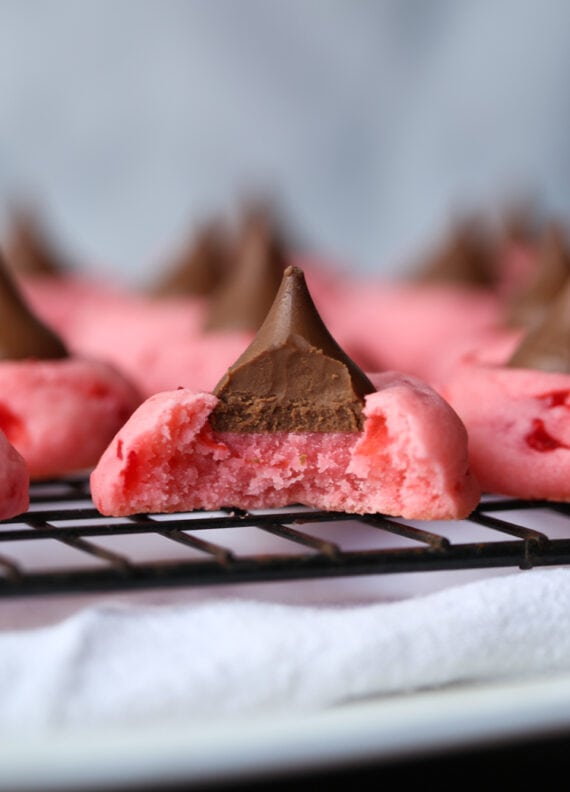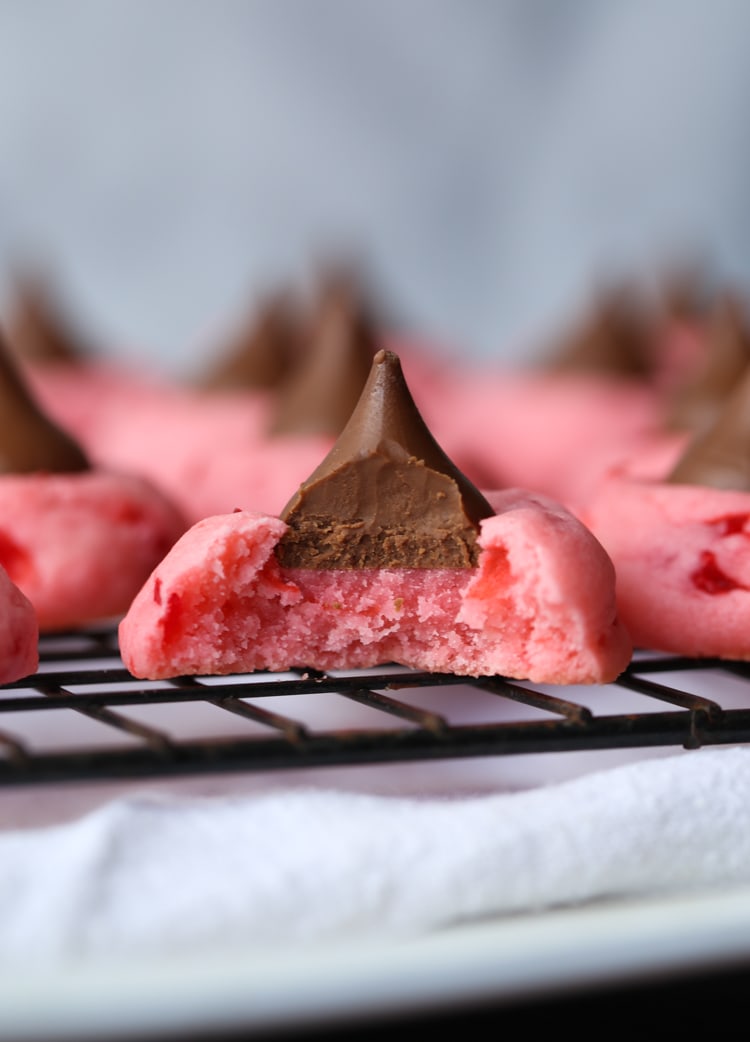 These Cherry Kiss Cookies are soft, and sweet with little bits of cherries baked right in. The dough comes together easily, and you can even add a few drops more of pink food coloring if you want to amp up the pinkness!
AND with Hershey's having so many fun flavors of Hershey's Kisses these days, the flavor pairings can really be fun!
What Other Flavors of Hershey's Kiss Can You Use In These Cookies?
Cherry Cordial. I don't know if these are available year round, but how perfect would a Cherry Cordial Kiss be in these cookies?
Hershey's Hugs. Hugs are white chocolate with milk chocolate stripes and a milk chocolate filling. Perfect paired with cherry!
Special Dark. Dark Chocolate and cherries are a match made in heaven!
Milk Chocolate with Almond. There is a small amount of almond extract in the cookie dough, so adding a Kiss with an almond makes perfect sense!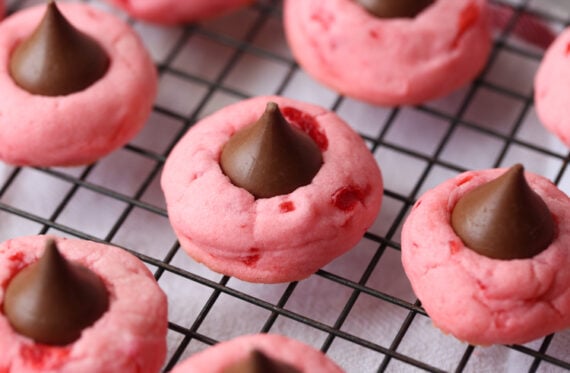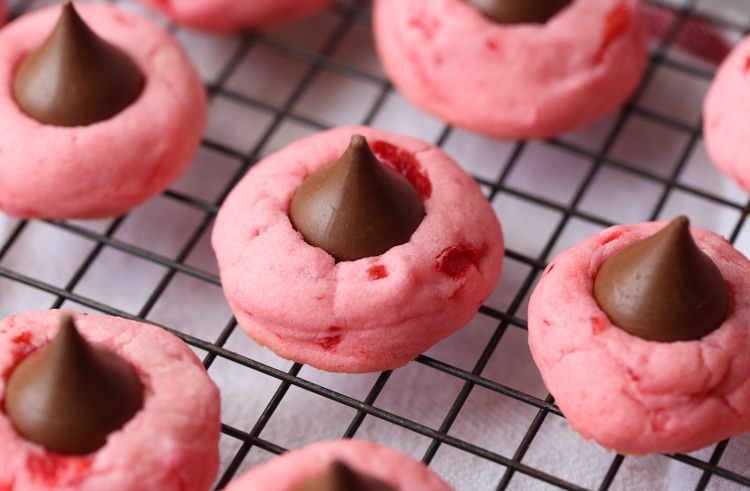 I have partnered with Imperial Sugar on this recipe, so make sure to hop over and get the FULL PRINTABLE RECIPE on their site!
Looking for More Pretty Pink Sweets? Try These:
Go Ahead and PIN this to save for later!