These Soft Pretzel Bites are one of the best things I have ever made. Crispy on the outside, super soft on the inside…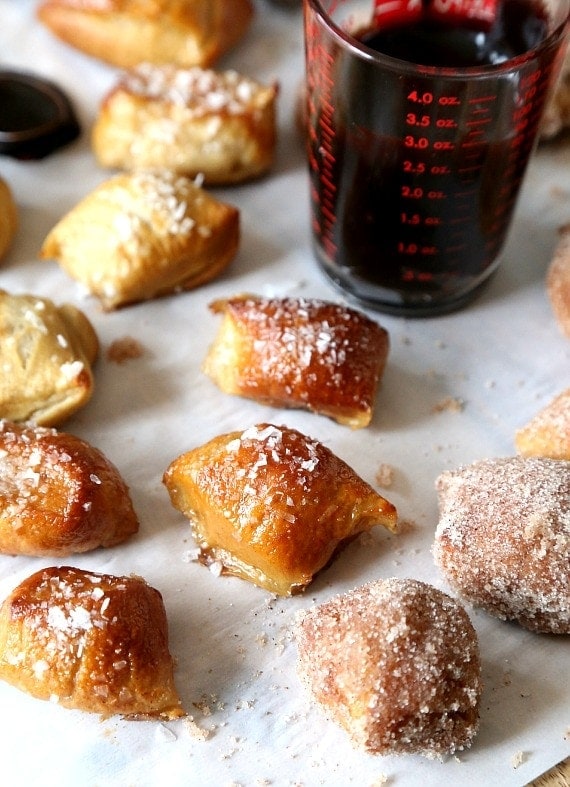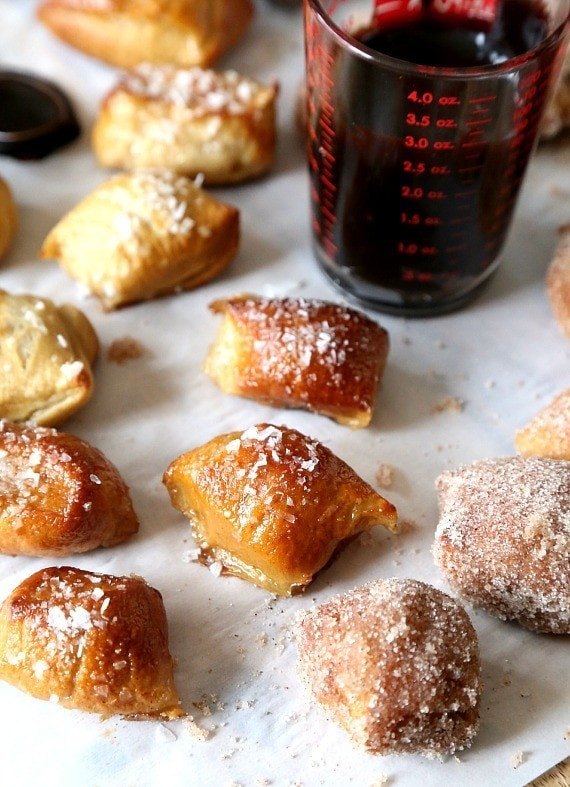 Like most of America I am addicted to those dang mall pretzels. It's not really about the pretzels so much, but those dang tubs of Pretzel Nuggets!! ESPECIALLY the ones coated in a buttery, cinnamon sugar. Gah, so good.
In my mall, the cart resides right outside the Victoria's Secret…so yeah, let me face plant in a tub of pretzel nuggets and then go try on pretty underclothes. Someone is gonna lose in this situation and I can assure you it ain't Auntie Annie. Sorry husband.
So the solution to this whole situation is make the very delicious Soft Pretzel Bites in the privacy of my own home. I don't feel judgement from my sensible and comfortable drawer of Hanes Her Way.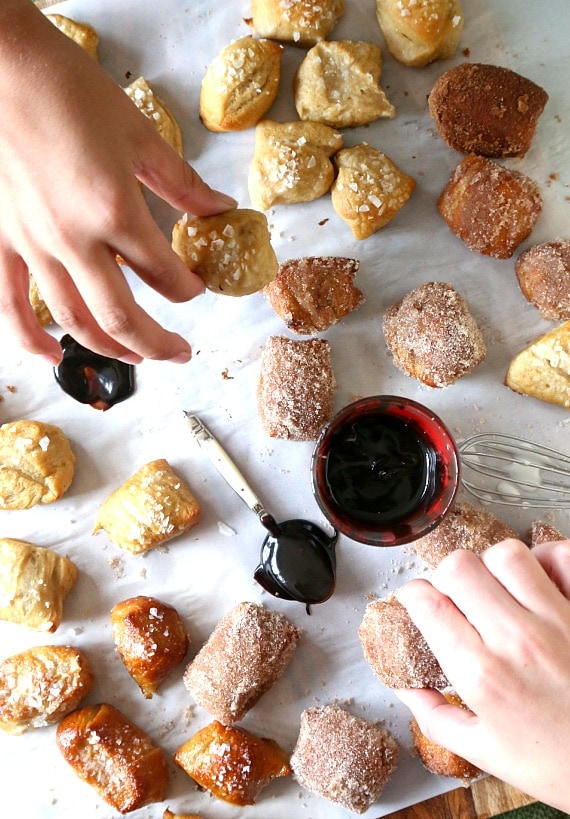 While I was initially a little scared to attempt pretzel making (OMGyeast) I realized it ain't no thing.
Sure it takes a little time, but it just gives you a reason to stay home in your pjs. Sorry, can't go out today. There's proofing happening.
And can I tell you the result is so beyond worth it. Especially when you make some chocolate sauce to dip the pretzels in…as if they need it.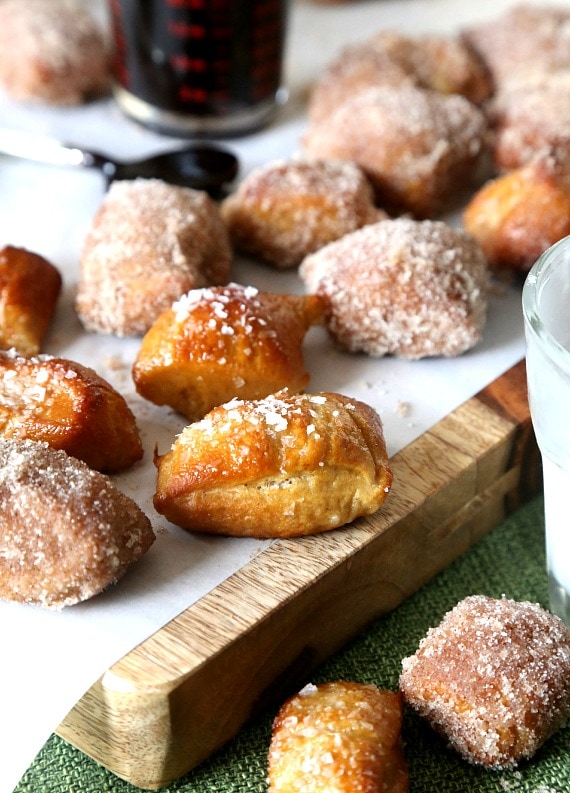 I made some Salty and some Cinnamon Sugar. It's all about balance friends.