Ok, this stuff is ridiculous…Praline Crack is what I call it because there is no other name suitable. It's buttery, sugary, crunchy and chewy Praline Toffee/Bark. I had to expel it from my house immediately for fear I would eat the whole pan!!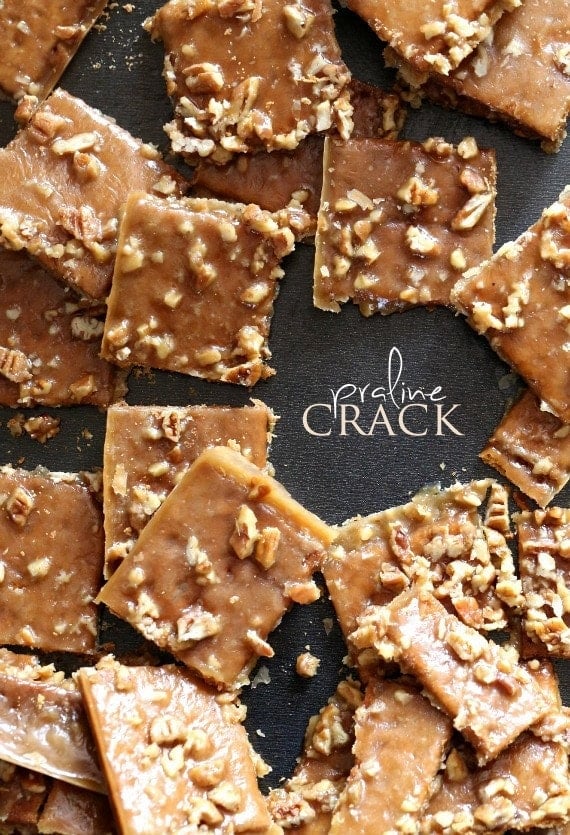 I'm sorry for the title of this recipe.
I do understand crack isn't a joke.
I get it.
And honestly having never done crack, I can't compare, certainly.
But I will say that if being crouched in the bathroom hiding from the world looking shifty and scared that someone will catch me is something someone on crack might do, then yes..this is crack-like.
Because that happened. With this stupid treat. Hence the name Praline Crack.
AND I have the sweats and shakes right now because I don't have a piece. So there's that.