These Gatorade Jello Squares are the perfect half-time or end of game treat for your kid's sports team! Use any flavor Gatorade or Jello…or mix and match and create your own favorite flavor! Just Jello and Gatorade!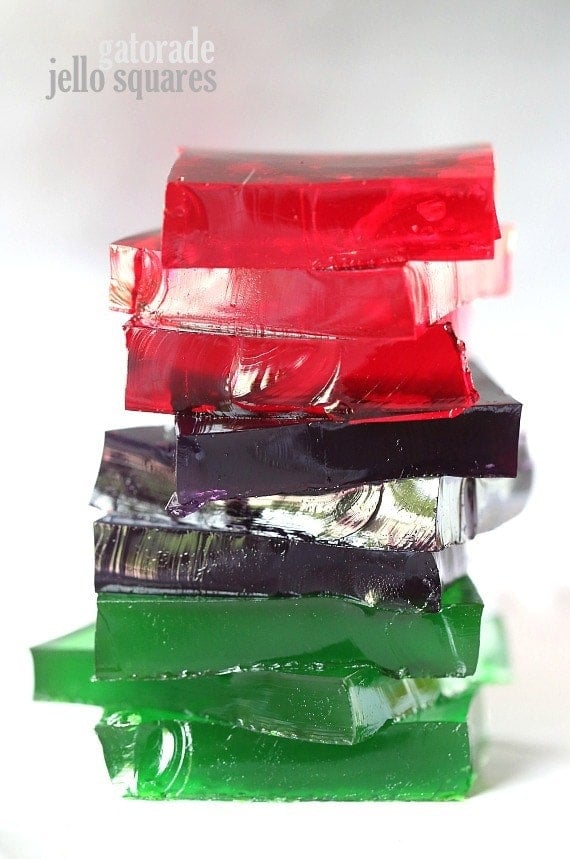 Hey friends! I'm popping in today with the most obvious "recipe" of all time.
Actually it's obvious maybe to the rest of the world except me…let me start at the beginning…
I have this friend, we'll call her "Sheryl", just for the heck of it.
Anyhow, my friend, "Sheryl" doesn't like to cook at all. In fact when you mention kitchen things she visibly cringes.
BUT, while she's not a cook, she's a fairly smart person.
We'll say fairly smart, because we don't want her to get too cocky…