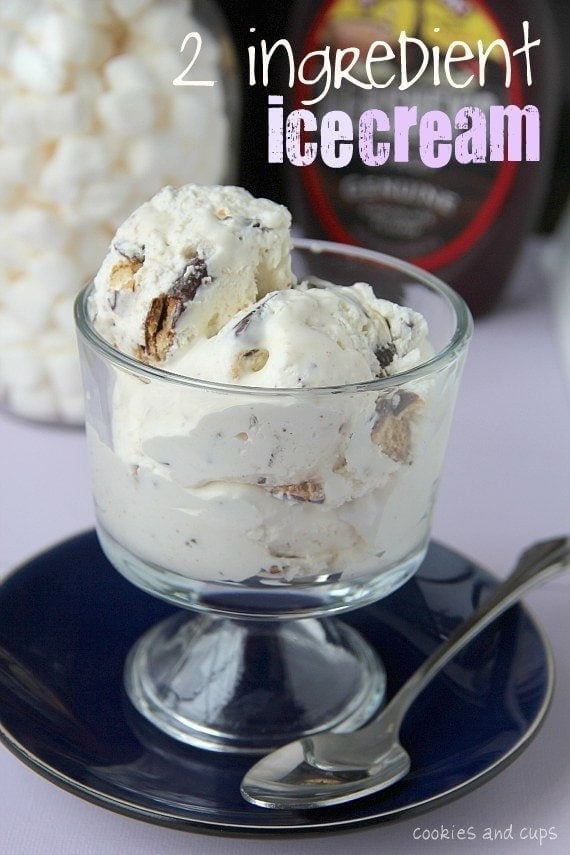 I have been obsessed with short cut recipes lately… 2 ingredient fudge, 2 ingredient cookies, 2 ingredient cupcakes…cake mix this, cake mix that.
Sometimes I can't let things go…
Like my "vintage" Larry Bird T-Shirt that I wear to bed (and occasionally around the house)…
I stole it from my brother like 20 years ago. I love it.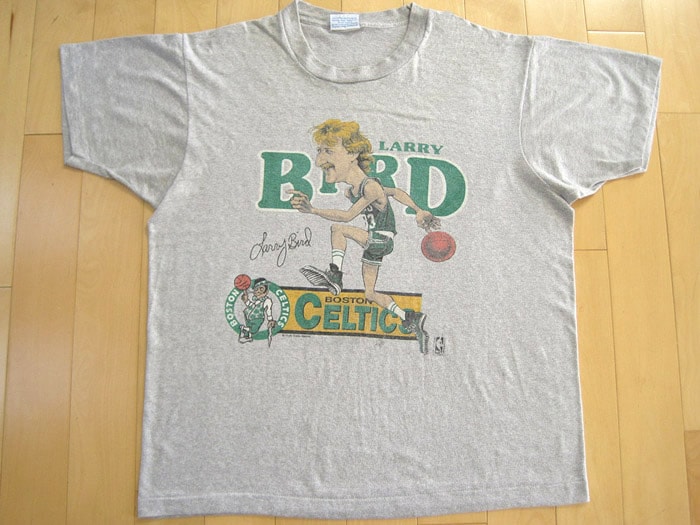 My husband despises it, but it's cozy and soft…and you can't hate Larry Bird. It's a proven fact. Dude has class.
That's how I feel about short cut recipes…
Would I serve them at a fancy party? Probably not. But I wouldn't wear my beloved Larry to a fancy party either… time and place people.
So with that said, I am going to share with you a recipe that is a one way ticket to "elastic pants for life-ville".
I'm not exaggerating either…it's already started happening to me. The prospect of homemade ice cream made from 2 ingredients with no ice cream maker necessary is just plain dangerous.
"Elastic pants for life-ville" get ready to welcome a new resident.
So let's begin.
2 Ingredient Ice Cream.
Here's all you'll need: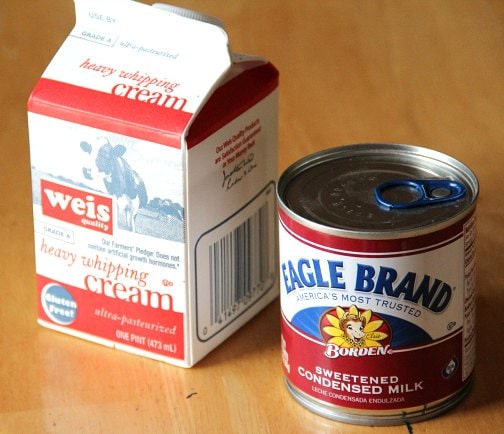 2 cups of heavy cream and 1 can of sweetened condensed milk.
I learned how to make this ice cream on my trip to Smuckers back in October. Those people are genius!
All you do is whip the cream until it's stiff and then fold in your sweetened condensed milk. Freeze it and that's it. Perfectly delicious and creamy vanilla ice cream. I'm serious. I didn't believe it at first either, but I cross my heart, it's unbelievably good.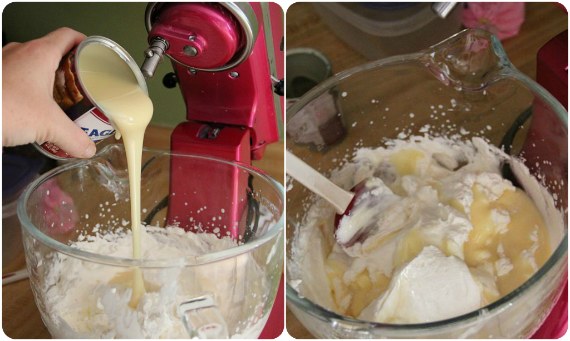 Now.
I have to tell you. What I love most about this ice cream recipe is that it's crazy adaptable.
So instead of letting it be, and enjoying plain vanilla ice cream I decided to accessorize it. Ice cream likes to get fancy too. It told me so.
So I added 2 more ingredients and transformed my vanilla ice cream into S'mores Ice Cream. Holla!
I had some of these yummy chocolate covered graham crackers in my pantry,,,as well as some marshmallow ice cream topping. You could also just use Marshmallow Fluff.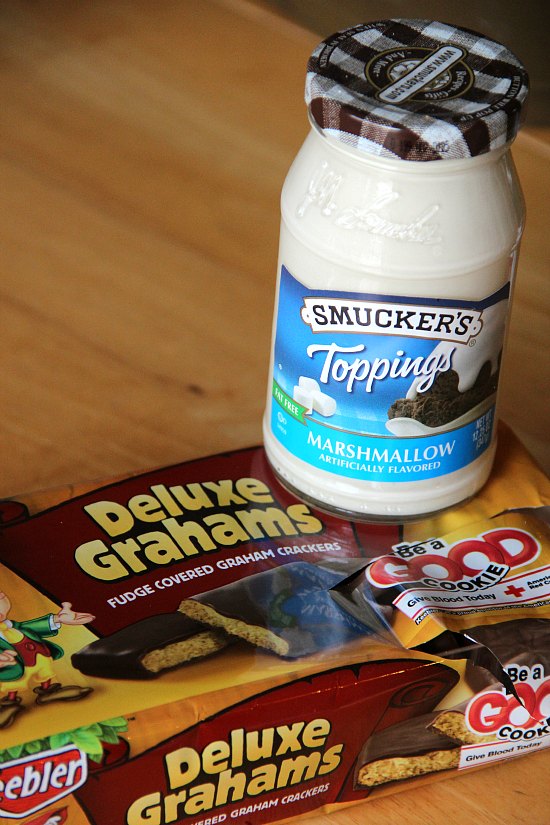 I decided to chop up a few of those cookies and put them in the ice cream. I used about 24 cookies…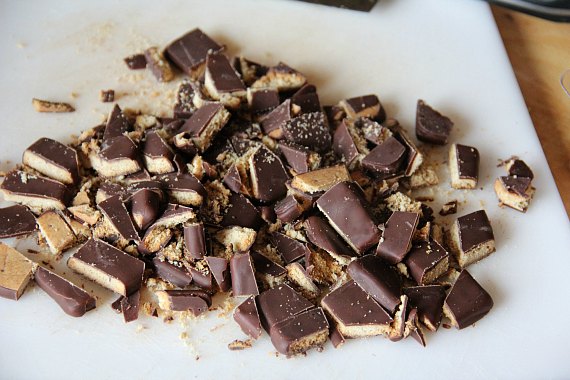 Then I folded them in.

I transferred my concoction to a plastic container and poured on some of the marshmallow topping.
I wanted the marshmallow swirled in, so I just took a spoon and swirled it throughout the ice cream.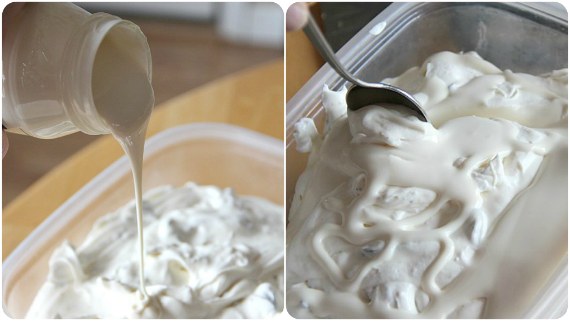 Then I popped it in the freezer and counted the everlasting minutes until it was done. Approximately 360 of them.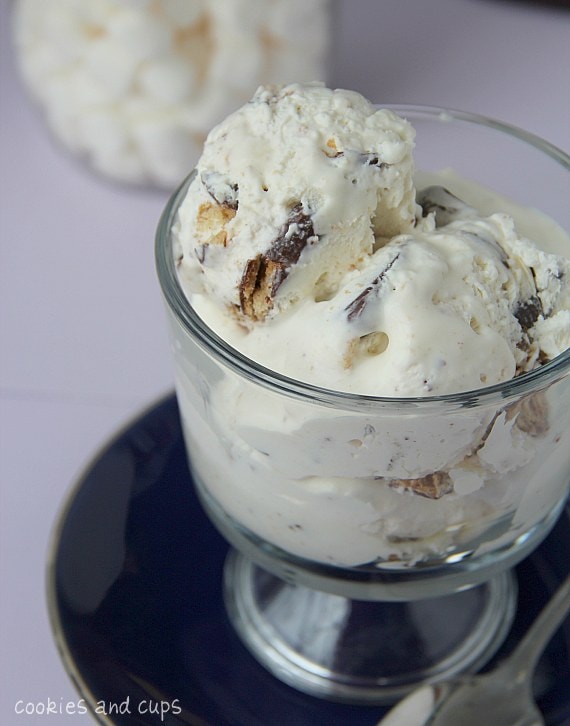 Print
---
2 cups

heavy cream, very cold

1

(14 oz) can Sweetened Condensed Milk
* optional ~ 2 teaspoons vanilla extract
---
Instructions
In your stand mixer with whisk attachment on high speed beat your cream until it becomes stiff, approx 1 minute 30 seconds.
Fold in your sweetened condensed milk.
If you are adding in extras, do that now.
Transfer to a container with a lid and freeze for 6 hours.
---
Want To Save This Recipe?
Find more recipes like this:
recipe from Eagle Brand