These 2 Ingredient Pumpkin Brownies were something I came up with a few years ago and hit the internet by storm! Different than a regular brownie, but fudgy and fun to make!
So I am back to my old tricks.
2 ingredient stuff.
Because I am lazy.
But what I have decided is that you are lazy too…
Because you seem to like my other 2 ingredient stuff like this, and this, and this annnd these to name a few.
And also because it's pumpkin season-ish and the blogger-nets have already blown up with pumpkin stuff.
And I don't want to be left behind.
Because I'm a follower.
A lazy follower.
A lazy follower with brownies…
So I'm kind of a winner too.
Cool.
And what's also winning about this recipe is that you don't add oil to your pumpkin mix, so that must make them semi-healthy-ish, right? And isn't pumpkin filled with like, lots of nutrients and all?
So seriously, I have made you brownies that only have 2 ingredients and will also make you healthy.
We can totally sit around and be lazy, skinny people together while we eat brownies.
Are you thanking the universe for introducing us or what?
Oh wait…I frosted them.
Scratch the healthy part. I decided to replace the oil calories with frosting calories.
So it's still a win.
But if you're allergic to frosting, or are really TRYING to be healthy, just don't add that part.
But we can't be friends anymore.
Just sayin.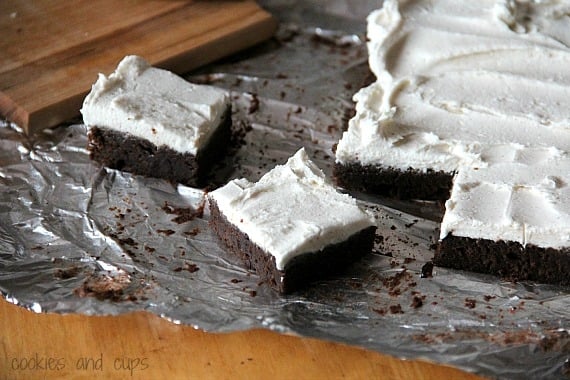 Ok.
2 Ingredient Pumpkin Brownies.
All you need is Brownie mix and a can of pumpkin. 2 ingredients people.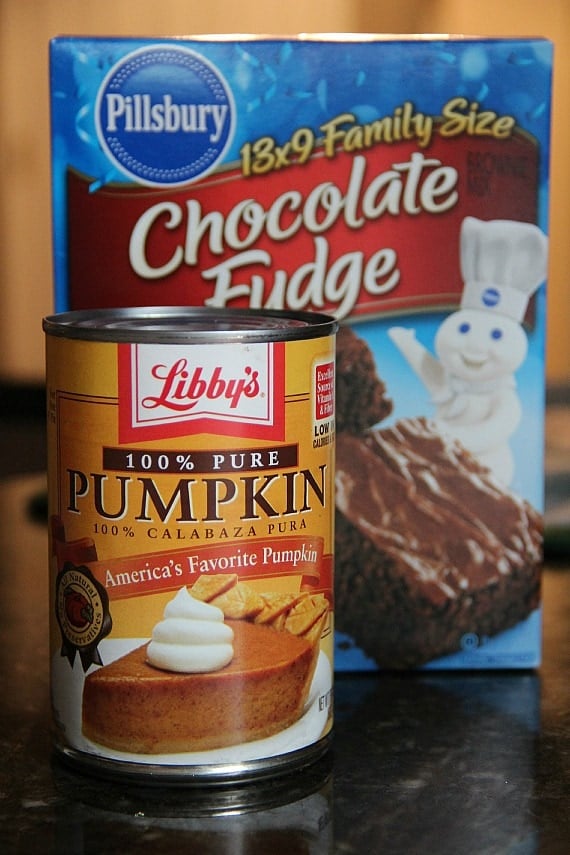 Mix them together…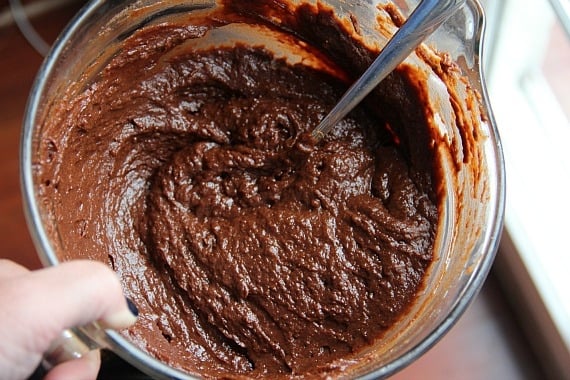 And spread it in a lined pan.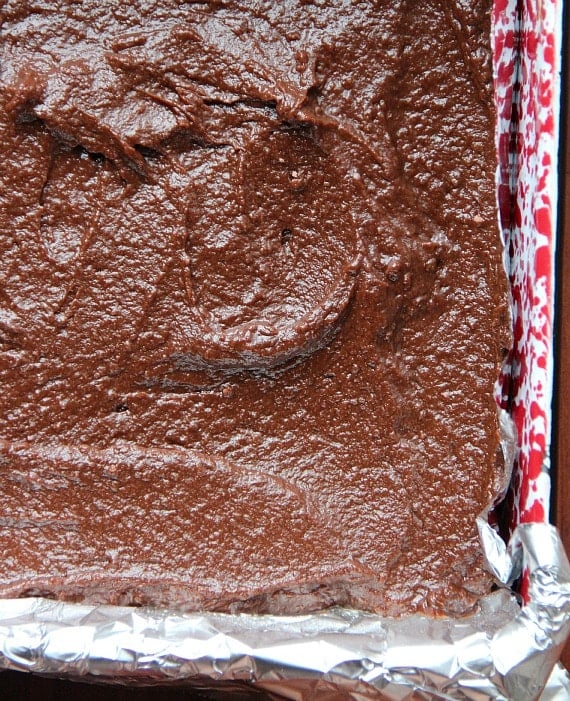 Then bake it up.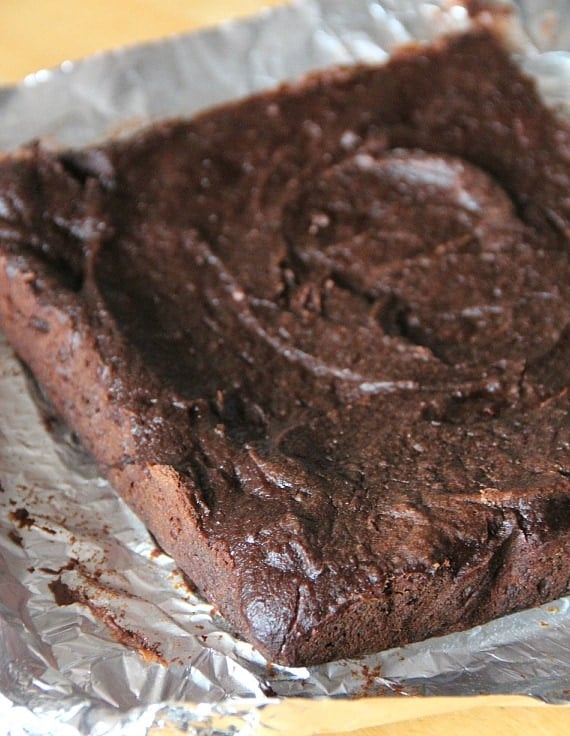 If you really want to amp up the pumkin flavor go ahead and add in some pumpkin pie spice…about a 1/2 teaspoon to a whole teaspoon…it's up to you.
If you don't want to add it, totally fine.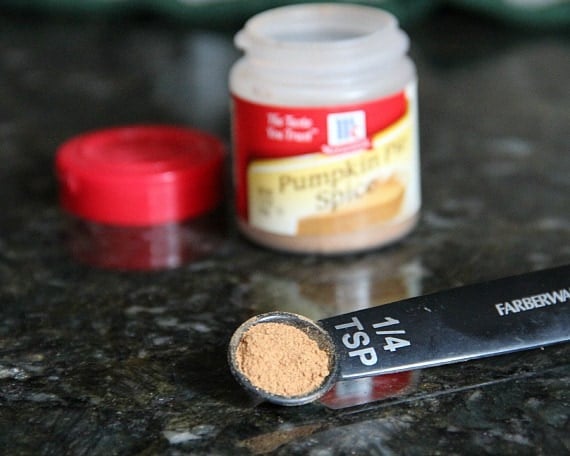 And about that frosting…yeah…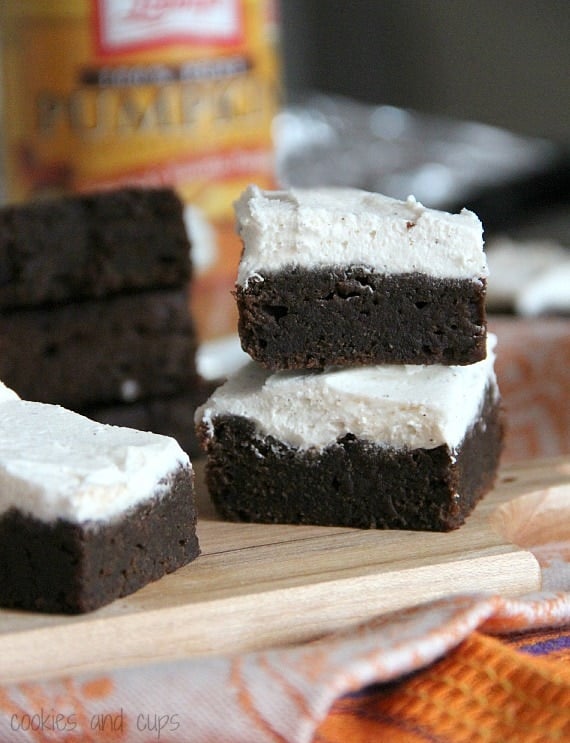 So short story long… these brownies certainly are a little different than a regular brownie…so if you're expecting the usual you need to, well…add normal ingredients.
These turn out fudgy and denser than a normal brownie, but they're good. Trust me.
AND, my kids couldn't tell the difference.
Alls I am saying is, please don't email me and be all, these aren't regular brownies…they taste different. Well no duh. They ARE different. They're 2 ingredient pumpkin brownies.
Deal?
Print
2 Ingredient Pumpkin Brownies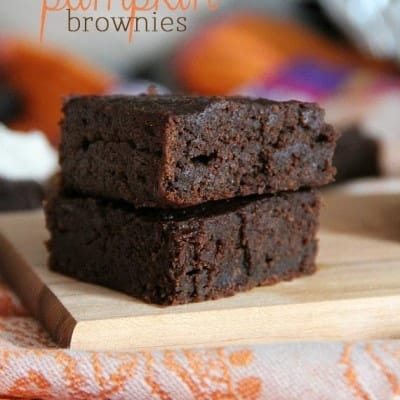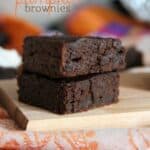 ---
Description:
Makes 25 brownies
---
Ingredients:
Brownies
1

"Family Size" box (

19.5 oz

) brownie mix

1

(15 oz) can pumpkin
Frosting – optional
1/2 cup

butter

2 cups

powdered sugar

1/4 tsp

pumpkin pie spice
---
Instructions
Brownies
Preheat oven to 350°
Line a 9×9 pan with foil and spray lightly with cooking spray.
In a bowl mix together brownie mix and pumpkin until smooth.
Spread batter into pan and bake for 25-30 minutes until set.
Let cool completely. Frost if desired.
Frosting
Cream butter and pumpkin pie spice until smooth.
Turn mixer to low and add in powdered sugar
Turn mixer up to medium and beat until fluffy.
Spread on brownies, if desired.
Want To Save This Recipe?