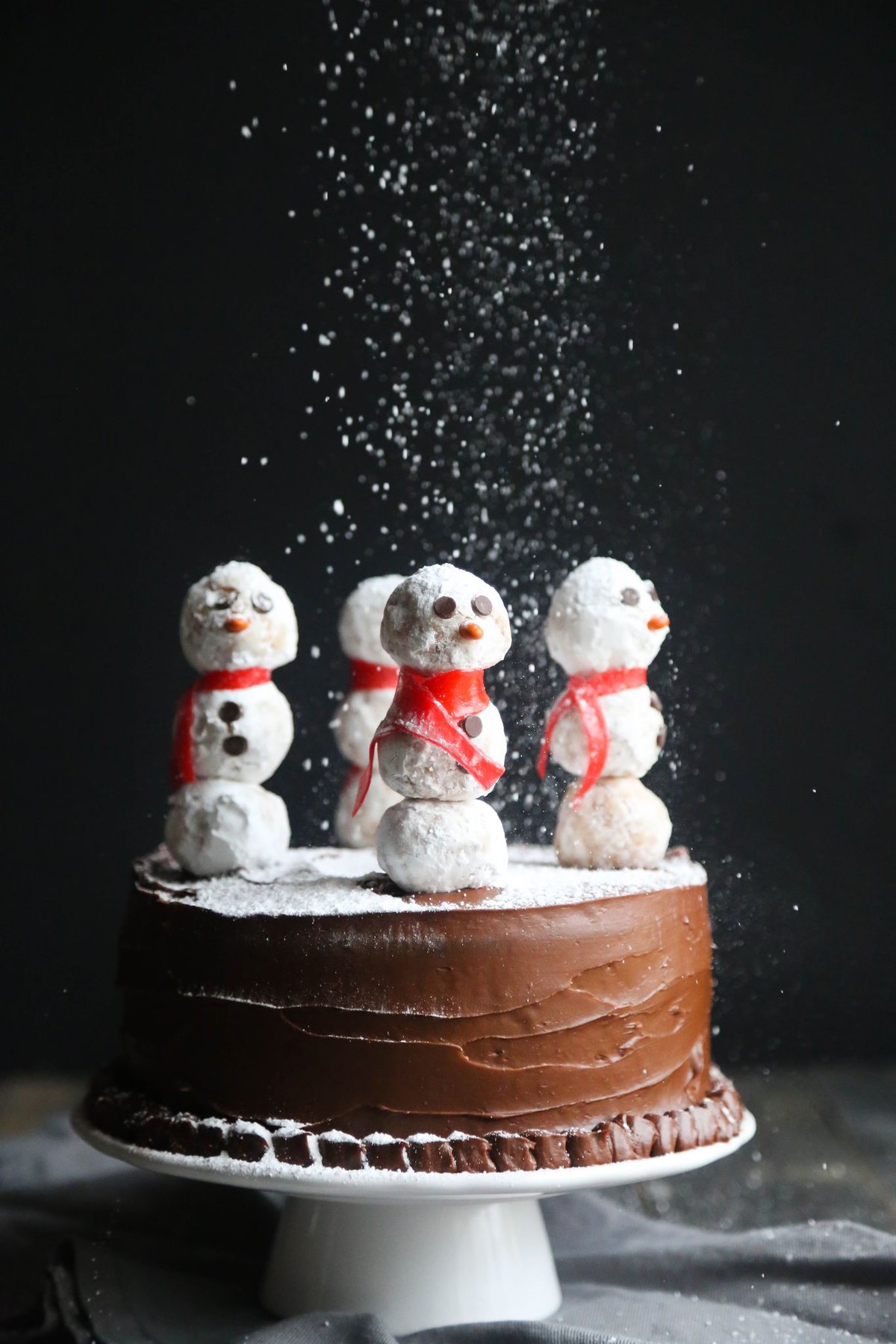 I have had the idea for this Snowman cake for a few months…
Of course getting around to MAKE the actual cake has been a bit of a struggle in motivation. You see, I am not a huge cake-making fan….specifically layer cakes. I mean, I LOVE to eat a gorgeous layer cake filled with buttercream and sprinkles and swirls of frosting. But making layer cakes isn't my most favorite task.
The whole process isn't hard, of course…it just takes a bit of time, which I suppose is my hang-up. I want sugar prepared and stuffed in my face in less than 30 minutes as a best case scenario. Layer cakes don't generally come together super quickly…which is why I hold an affinity to a sheet cake…one pan, frosting slathered without removing it from said pan and yet still SERVED from the same glorious pan.
BUT here we are…staring at a chocolaty layer cake topped with adorable Snowmen made from donut holes. I am so far out of my comfort zone today it's not even funny.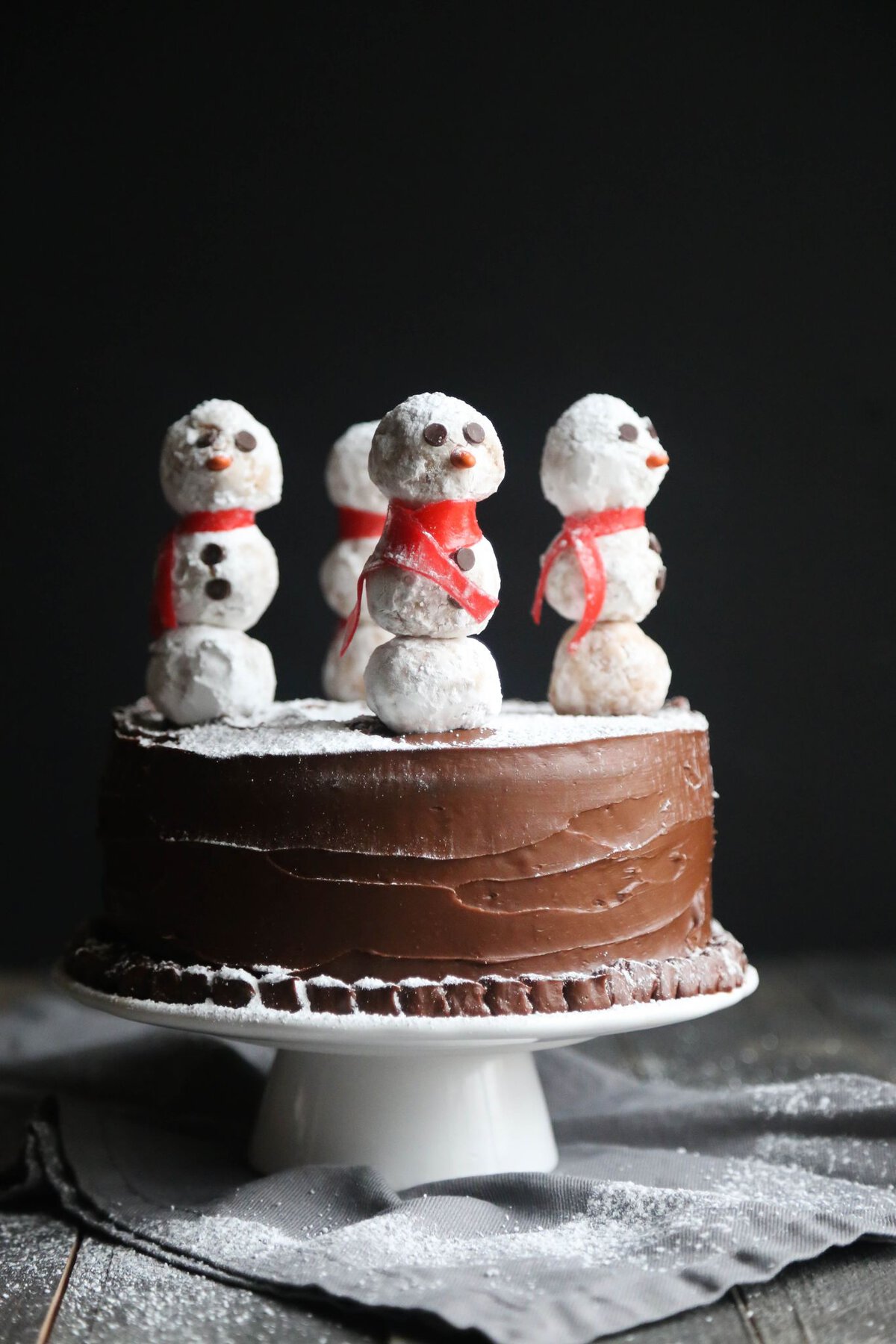 So last week I decided the internets simply could not continue to exist without another precious cake. SOOO I got busy being a cake-maker. Which means I got busy opening up a box of cake mix. The struggle is really real…
Of course if you're on top of your life and have time to do the whole scratch baking thing I applaud you…My Chocolate Cupcake recipe can easily be baked in 8″ or 9″ round pans. It's really a great recipe and makes a delicious soft cake. I probably shouldn't have been so lazy. But life happens, folks.
I did, however, make my own frosting because canned frosting is where I draw the line. My chocolate frosting recipe is simply the creamiest and best.
ANYHOW.
I made the cake, and frosted it like the amateur I am…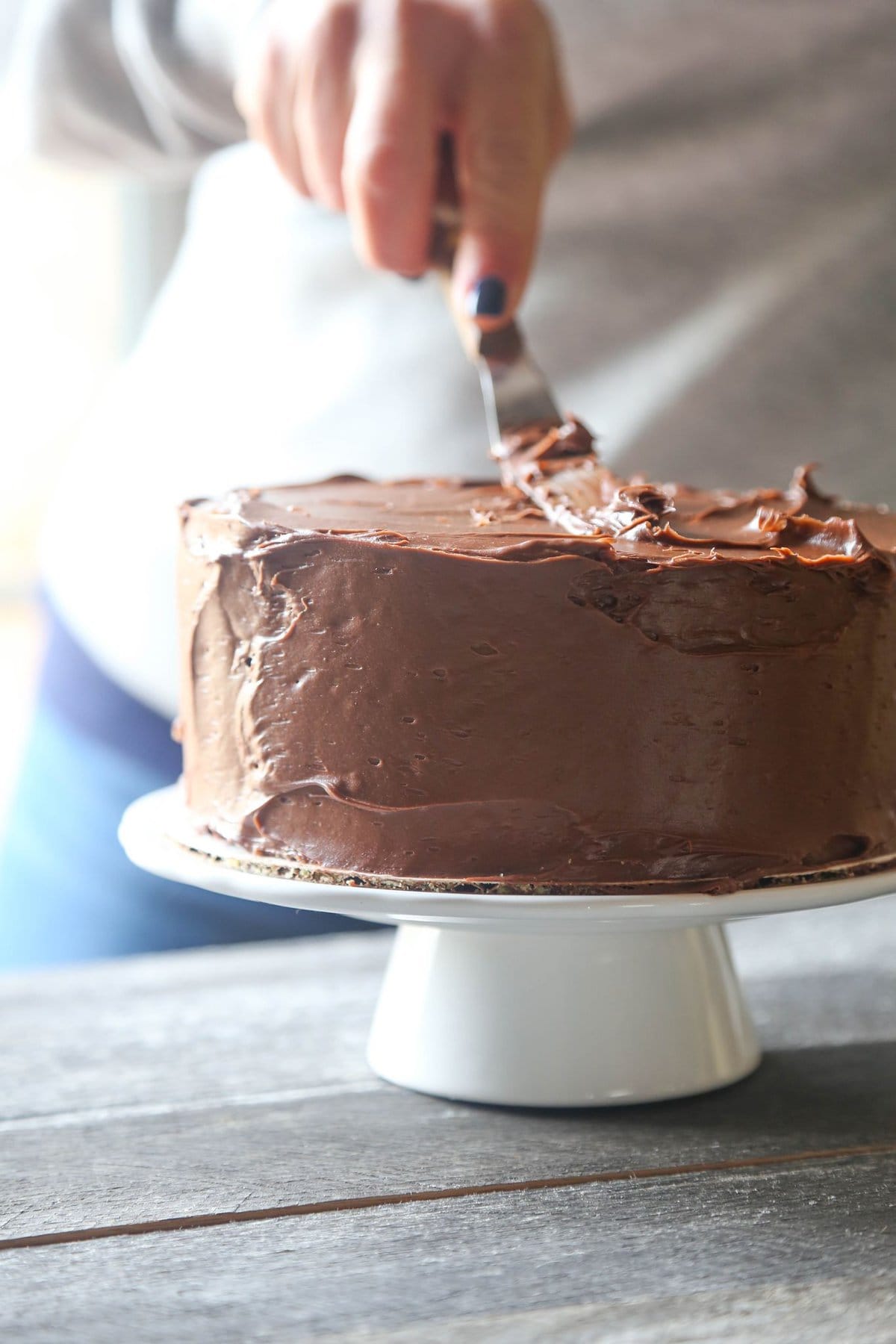 Then got busy food crafting, which is quite stressful I have to say. I really give it up to all you crafty-folk out there.
You only need a few supplies. Donut Holes, mini chocolate chips, small orange candies (I used candy coated sunflower seeds that I buy at Trader Joe's…but you could use Mini M&M'S), cake pop sticks (or lollipop sticks) and Fruit by the Foot (or any kind of fruit leather).
Also, my supermarket didn't have powdered sugar donut holes, which I thought was strange…so I just bought plain and shook them in a bag of powdered sugar. Easy fix.
CAREFULLY thread your donut holes on your stick…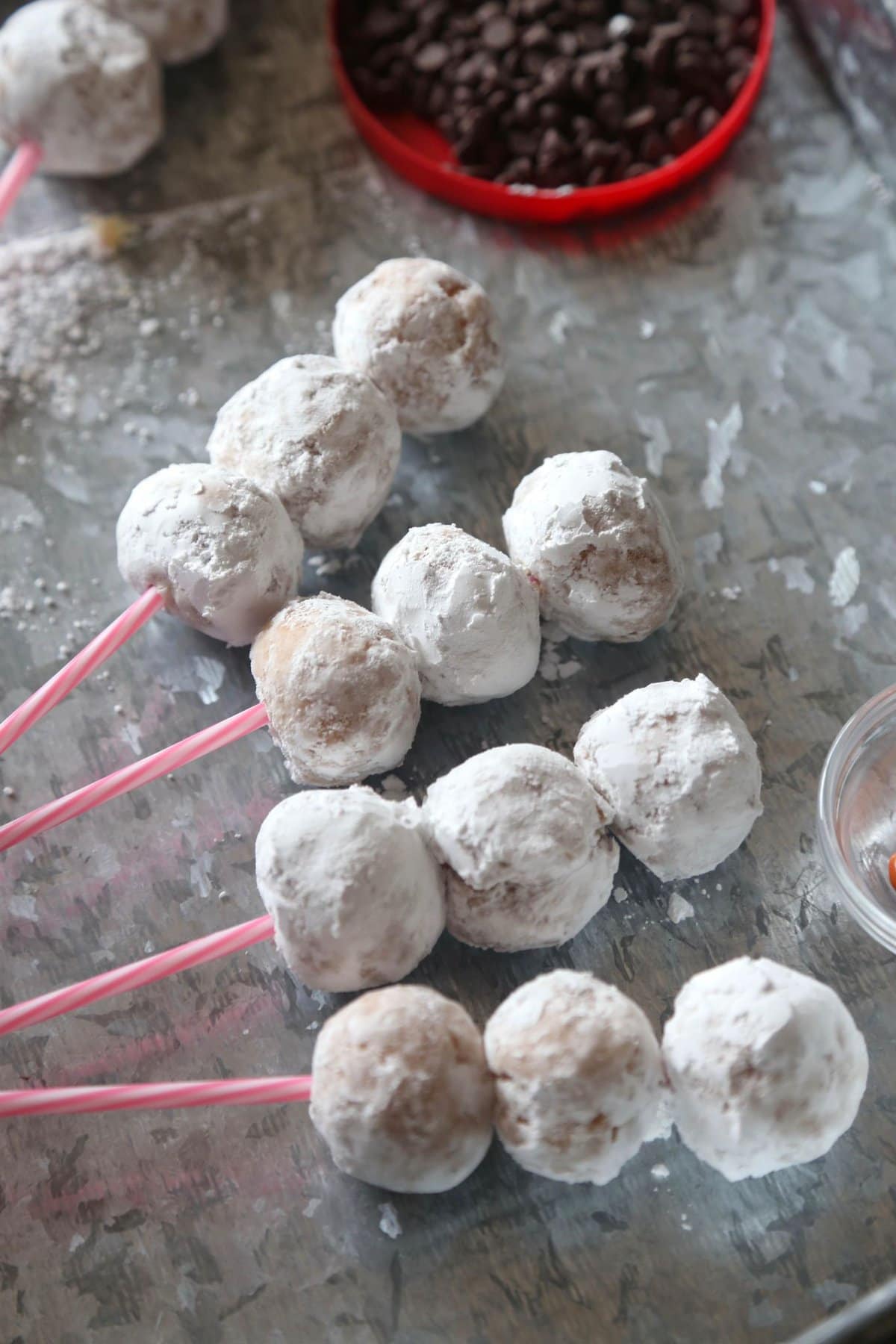 Make sure that you don't poke through the top. Then gently press your mini chocolate chips on as eyes and buttons. Lastly place on the nose.
Cut your fruit leather into 4″ strips and gently wrap it around the "neck" of the snowman.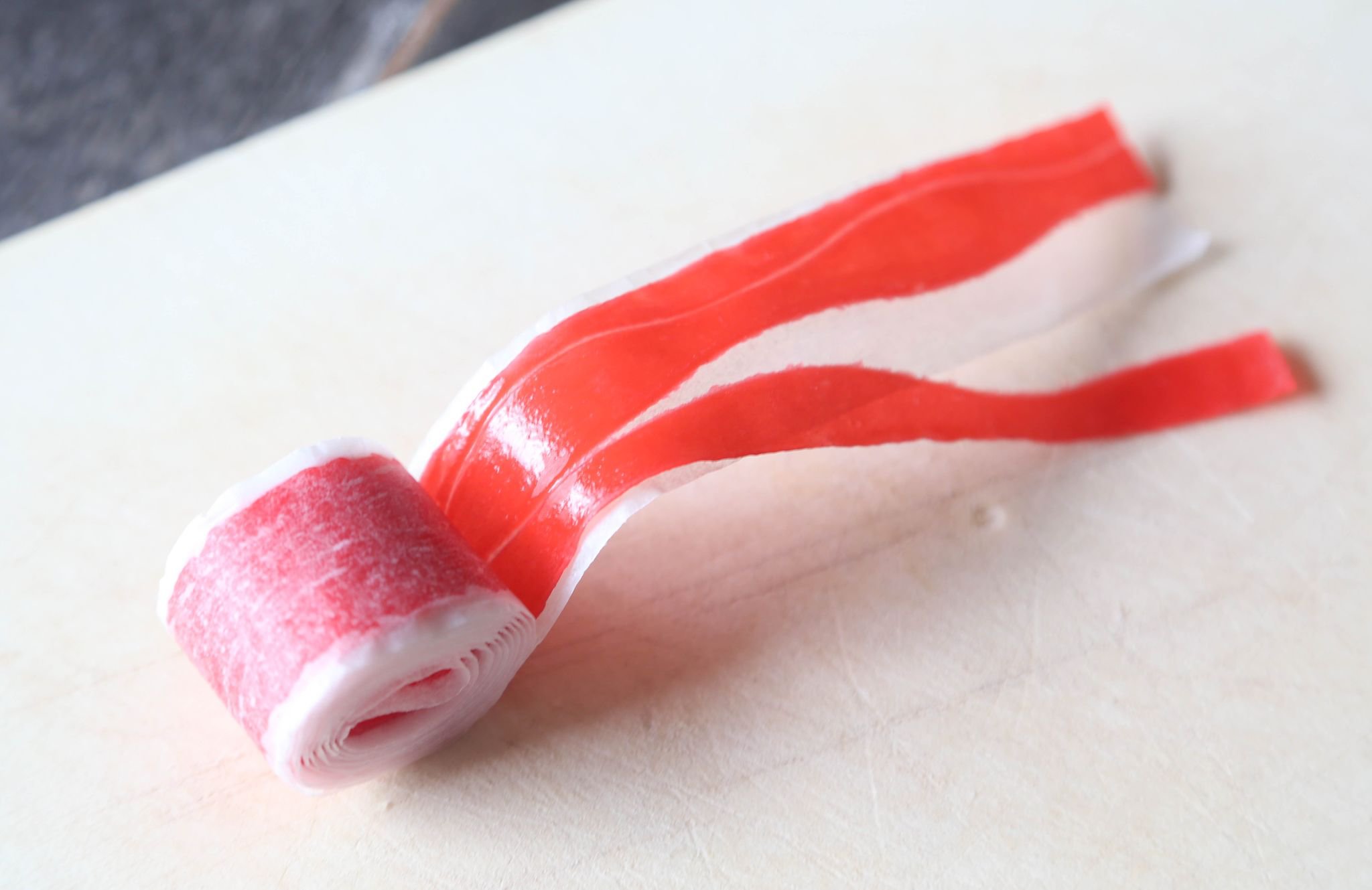 Then just carefully press the sticks into the cake!
I had to slightly trim the bottom of the stick so the snowmen sat flush…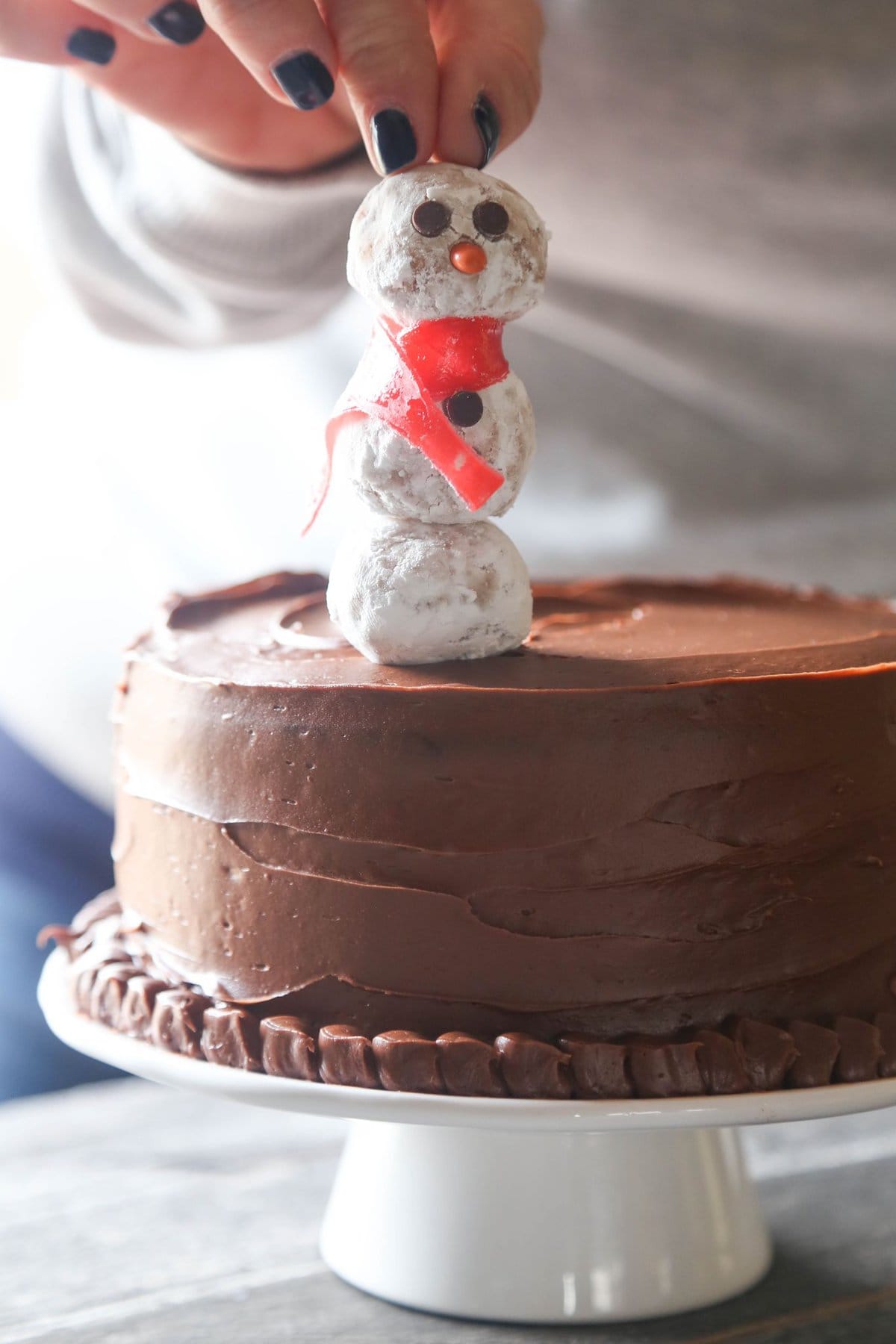 That's it! If I can do this, you can too…probably better! Just take your time.
But oh! What would a Donut Hole Snowman be without a healthy dose of powdered sugar snow?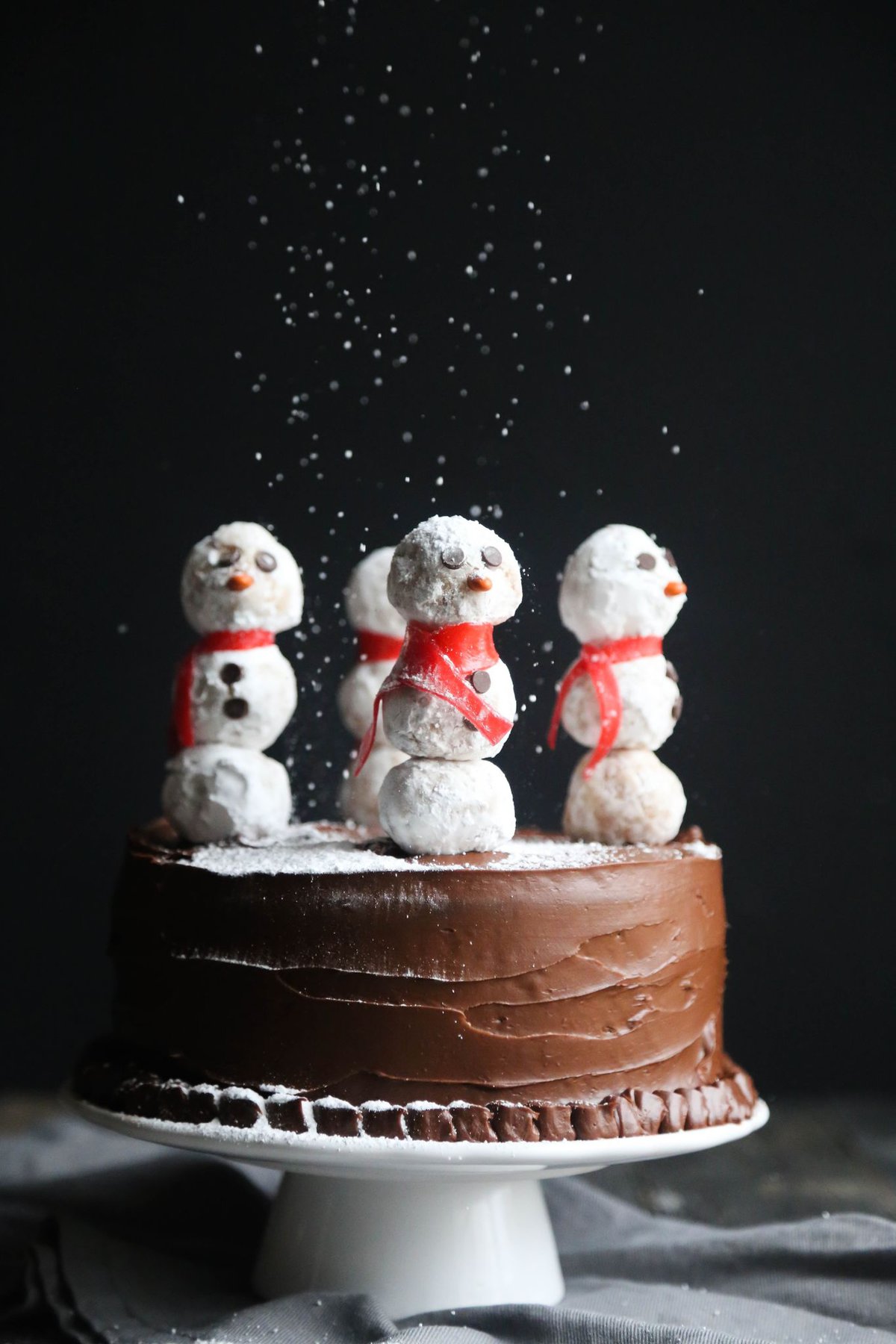 Ahh much better.
So there you have it…the cutest little Snowman Cake you ever did see.
Again, if you're looking for a great homemade use this: Chocolate Cake and Chocolate Frosting Recipe.
Have fun getting crafty!