posted on : September 16, 2014
This Baked Raspberry Oatmeal from How Sweet Eats new book, Seriously Delish is my new favorite breakfast! It's warm, cozy and comforting…plus it's super easy to whip up.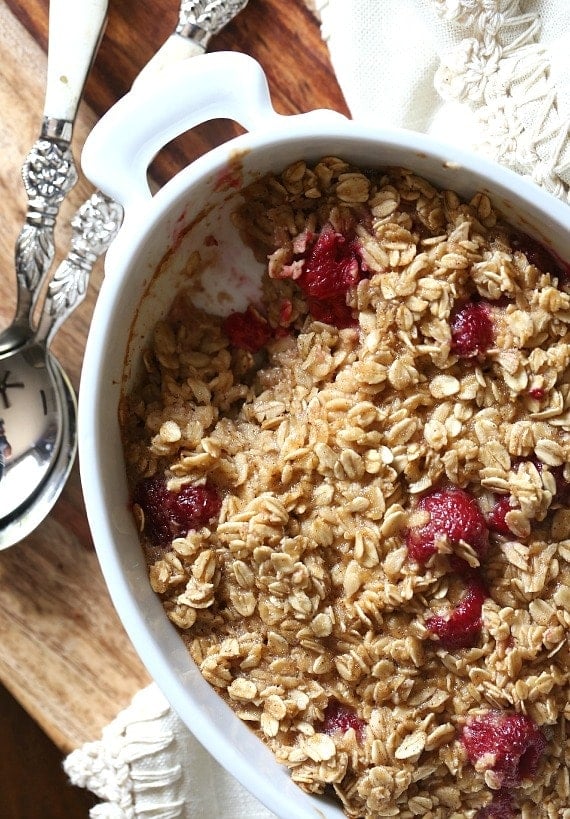 So I have to say, I'm a bit of a cookbook junkie. I have far too many to count.
I get excited to pre-order books…I get excited when they're delivered…I get UBER excited to actually go to a bookstore (gasp) and browse through the aisles choosing the perfect book or 4.
And what I get mostly excited for is when internet/blogging friends are given the opportunity to pour their hearts and souls into a book…
Reading someone's website everyday…learning about their life in relation to a recipe makes you feel like you're friends. Even if you've never met.