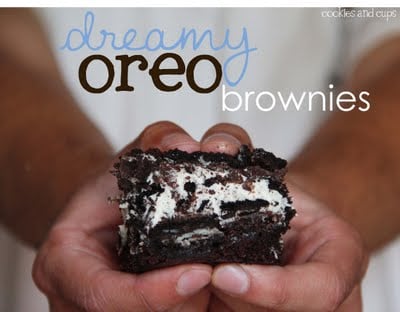 The other night I went on a bike ride.
I was peer pressured into it, actually.
You all know how I feel about exercise…it's a necessary evil.
Please don't leave comments here about how it's fun or you just have to find the one you like.
Please.
What I like is to sit on my tuckus and watch low brow reality tv.
If I could burn calories doing that…oh how beautiful my world would be.
So, I get a text from some of my exercise-enthusiast friends saying how they are going to go for a bike ride.
I don't wanna…
so I say, "maybe"…
then I start getting texts on how bathing suit season is coming up and how much better I will feel…blahblahblah.
SO, I go.
And I peddle.
And peddle.
Annnnd peddle.
Then comes the hill.
I switch to the lowest gear and while I am peddling 7000 RPM I go approximately 3 feet.
An old lady walking a dog strolls by me while I am trying to will myself up the hill, which in my recollection is basically a vertical climb.
I try and act like I am not about to have have an aneurysm.
Like, this hill…no big thang.
Face beet red, sweat pouring off my brow, curse words being uttered under my breath…it isn't a shining moment…especially considering we were only a mile away from my house.
My Huffy just isn't cutting it.
Then, by the grace of God one of my friend's tires starts wobbling and she doesn't feel comfortable going any further.
Because I am such a considerate friend I INSIST she turn back. It isn't safe, I tell her…we should definitely get you back home.
We don't want to get stranded and I am fairly positive my leg muscles could not handle letting her ride on my handle bars like we used to do in middle school.
My other (sportier) friends decide to go on ahead to complete the 10 mile route while the more level headed girls of the group (myself included) decided to rescue our friend in need.
See, I am a true hero.
Plus, there were brownies waiting for us.
Bravery deserves a reward.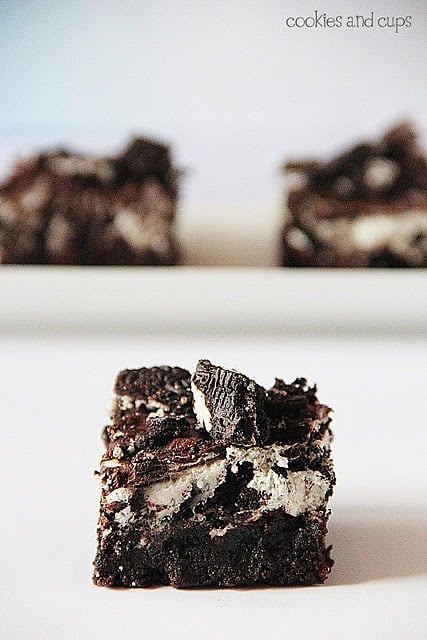 Dreamy Oreo Brownies
(printable recipe at the bottom)
1 box brownie mix (I used Pillsbury Fudge Brownies) – with ingredients to prepare them according to the package directions
1 (16.6 oz) package Oreo cookies divided equally into 3rds all coarsely chopped
1 (8 oz) tub of Cool Whip thawed in fridge
1 8 oz block of cream cheese softened
2 cups powdered sugar
1 Tbsp vegetable oil
Prepare brownie batter according to package directions, folding in 1/3 of the chopped Oreos.
Bake according to package directions, until a toothpick inserted 1 inch from the edge comes out clean.
Let brownies cool completely.
Meanwhile in your mixer bowl beat the cream cheese and powdered sugar until combined and smooth.
With a spatula fold in the Cool Whip and another 1/3 of the coarsely chopped Oreos.
Spread the cream cheese mixture on top of cooled brownies.
Now in a microwave safe bowl melt the
chocolate chips
and the vegetable oil on medium power for 1 minute.
Stir and repeat in 30 second increments until melted.
When chocolate is melted spread evenly over the cream cheese layer.
Now sprinkle the remaining Oreos on top of melted chocolate.
Refrigerate for at least 30 minutes or until ready to serve.
Cut into squares.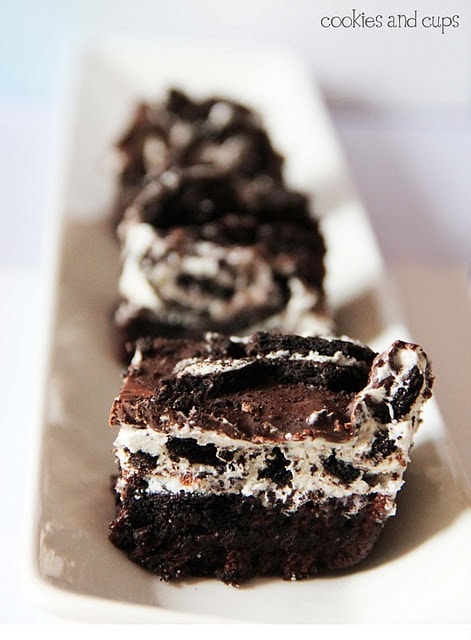 Store in airtight container in the refrigerator.