WACKY CAKE! This is an egg and dairy free cake recipe (without the frosting). You make it right in the cake pan, so NO MESS! You don't even grease the pan!
This recipe is a major throw back. I found a version of this in my mom's recipe box, and then after a quick google search, apparently everyone's mom probably made this one too. And here's your history lesson for the day…It's also known as Depression Cake…and was created back in the Depression Era where ingredients were scarce and expensive. So this cake is actually made without eggs or any dairy…which makes it lighter on the wallet, but also great for anyone who suffers from an egg or dairy allergy! Of course I frosted it…and the frosting isn't dairy free…but the cake itself absolutely is!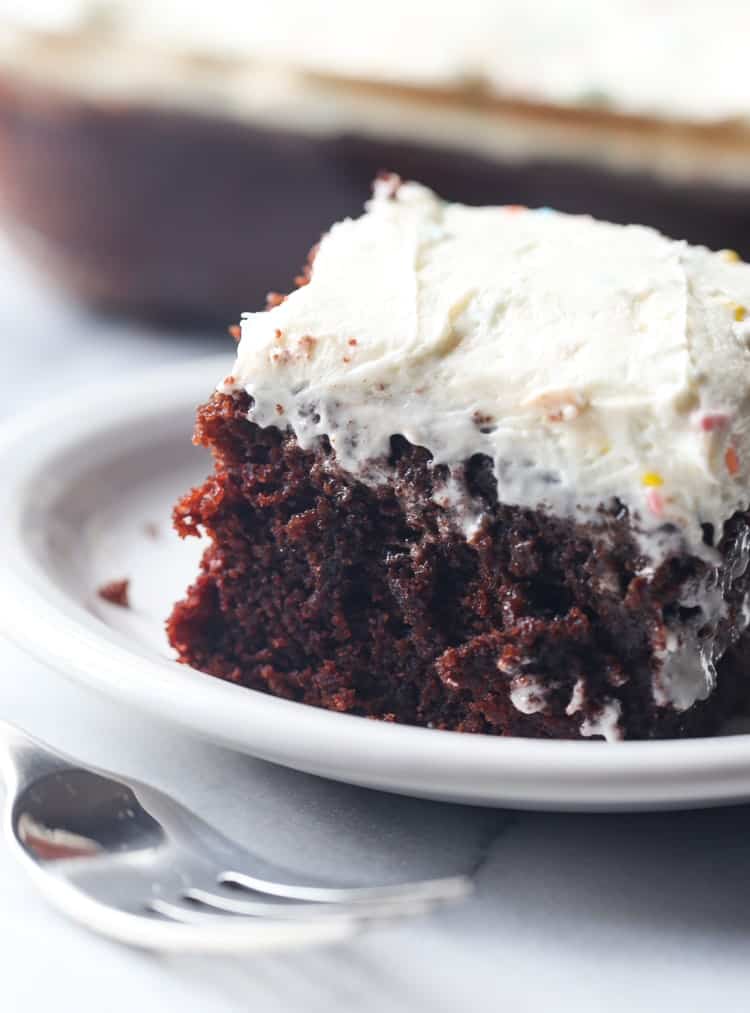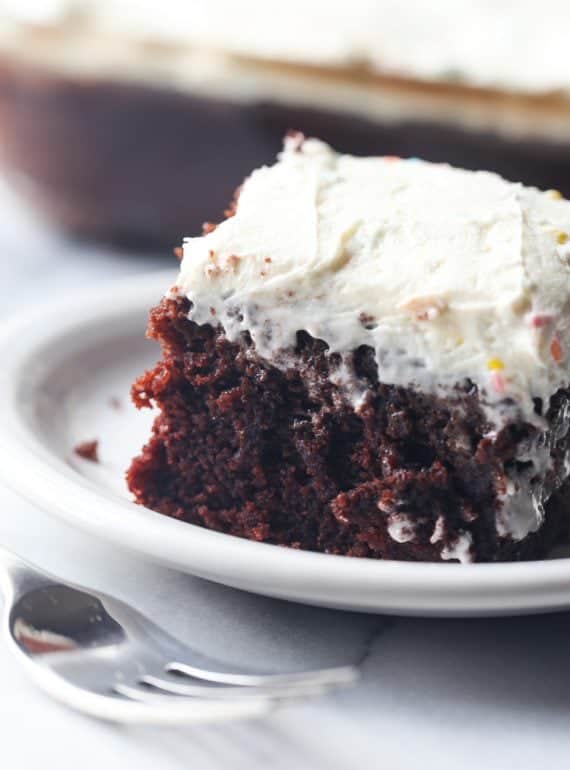 AND the other great thing about this cake is it's truly a one bowl cake. No mixer involved AND you mix the ingredients right in the pan that it bakes in! When following my moms recipe I was a little skeptical about this…because not only do you use your cake pan as the mixing bowl, you don't grease the pan. I certainly envisioned a huge cake fail…but alas, it worked.
Let me show you…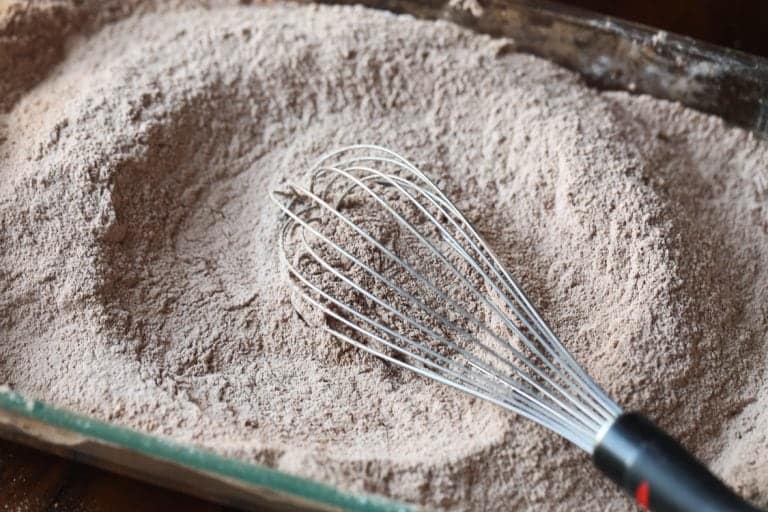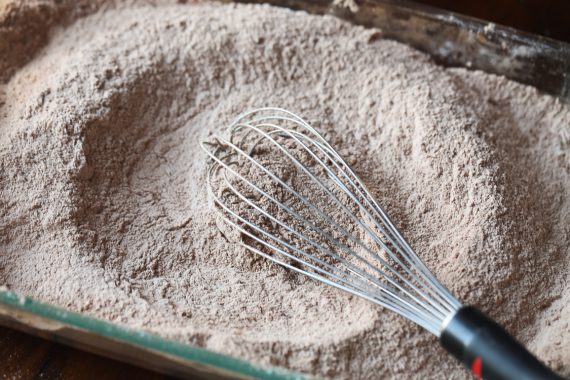 Like I said, I sifted the ingredients right into the ungreased pan. Sifting the ingredients together is the easiest way to combine them. I also whisked them together too.
Then you just make 3 "wells" in the dry mix. You pore vinegar in one, vanilla in another and oil in the last.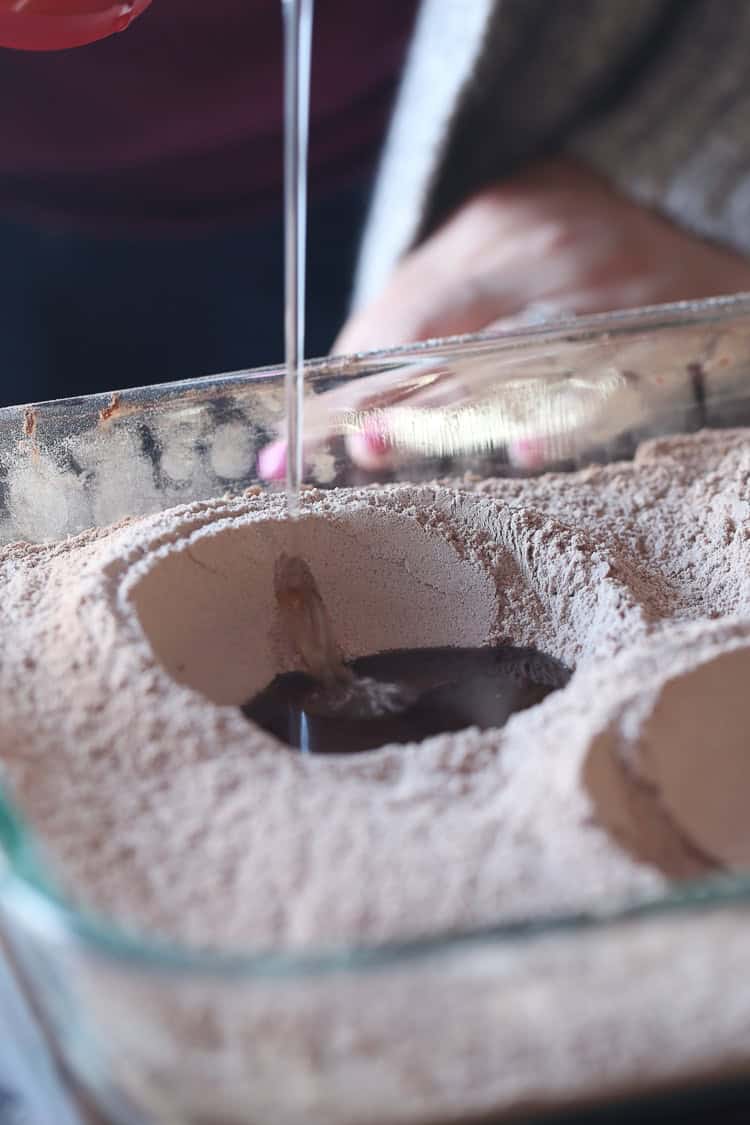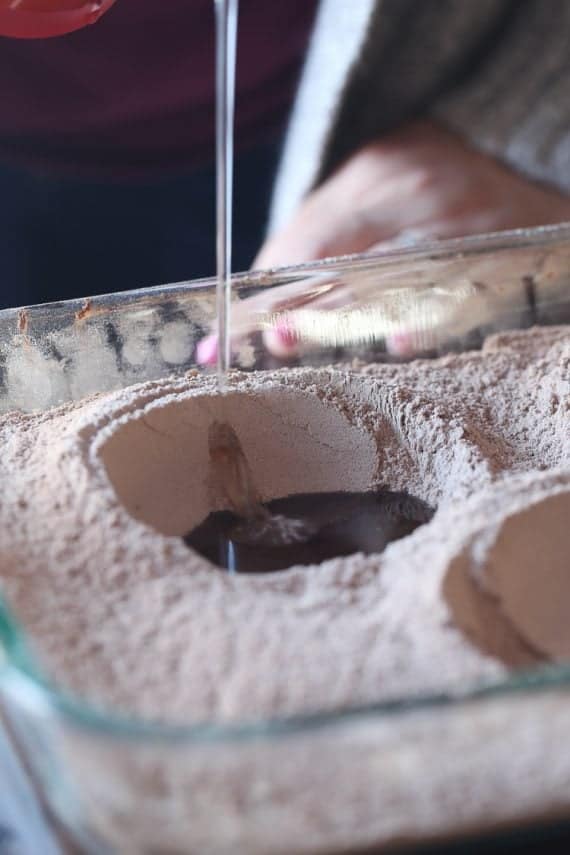 Then you pour water over the entire situation and whisk it together to combine. I found online that using a fork here works well too.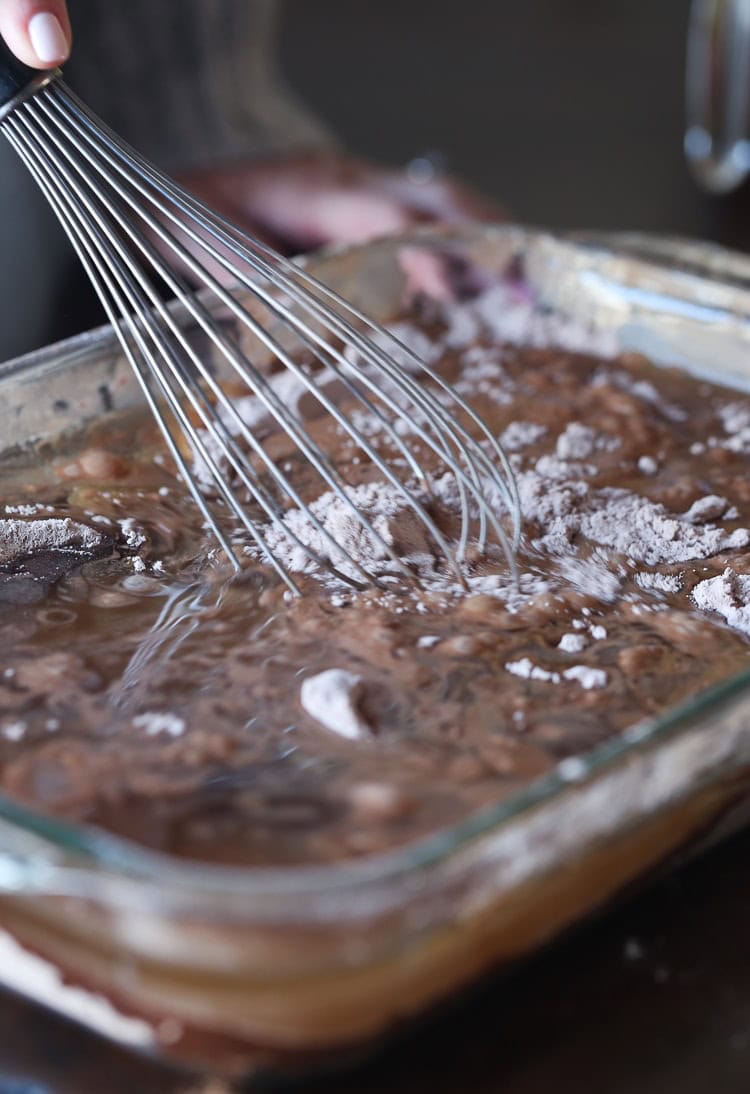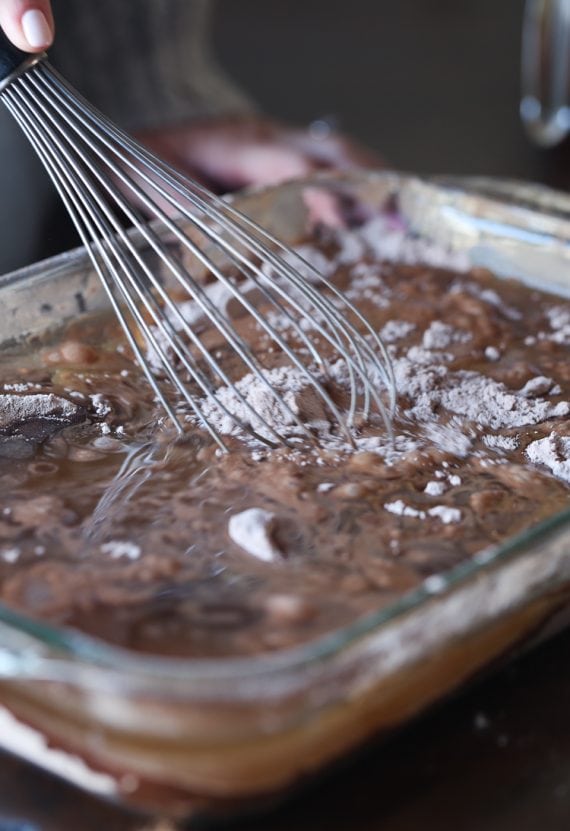 Once it's all mixed. go ahead and bake!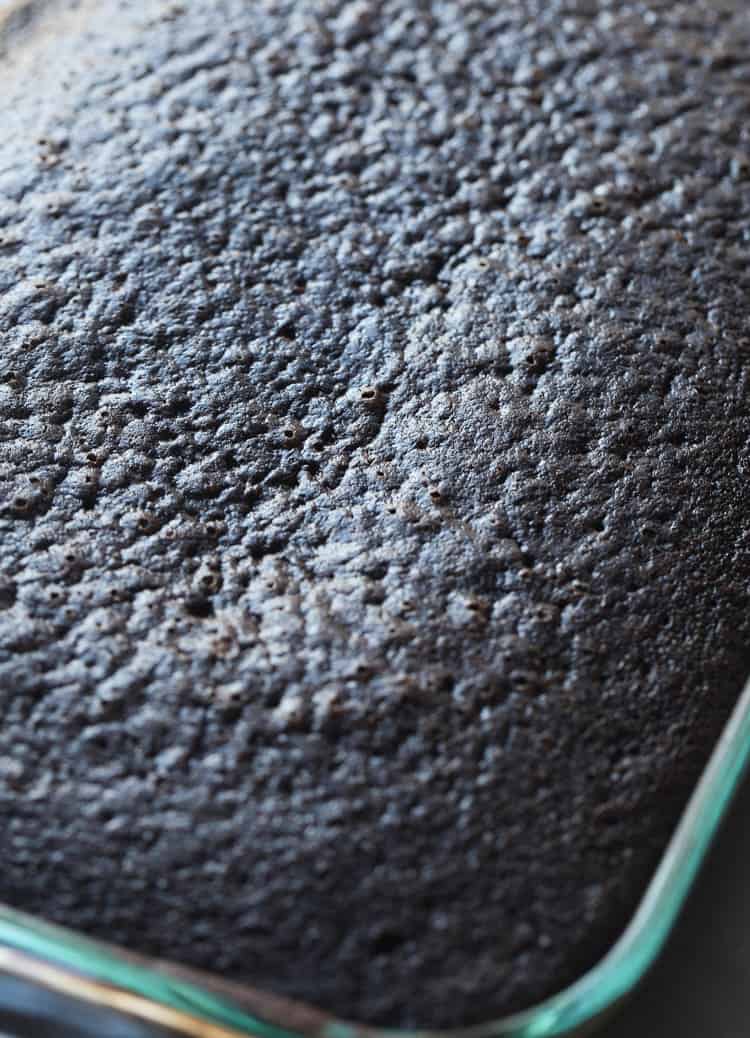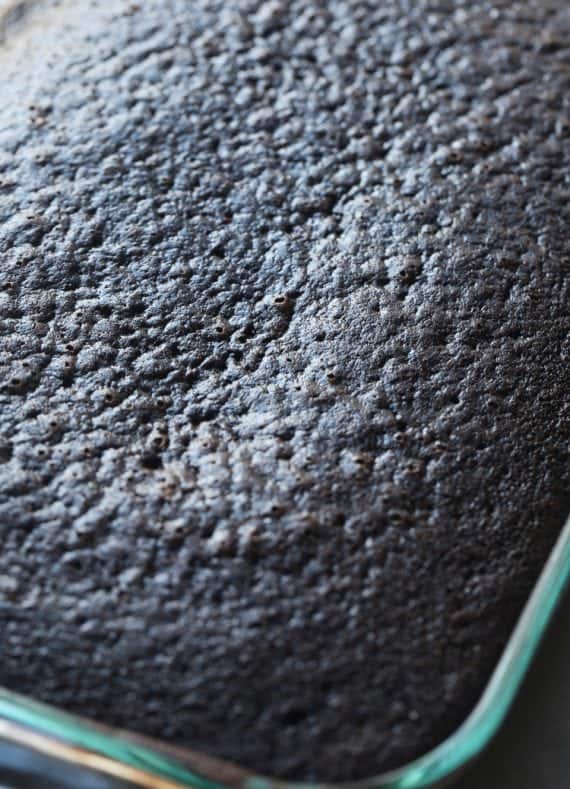 PERFECT!!
I let it cool and used my Perfect Party Frosting on top. You could also just dust it with powdered sugar, use a poured chocolate frosting like the one use on my Sunday Chocolate Cake or even make creamy chocolate frosting like the one I made HERE.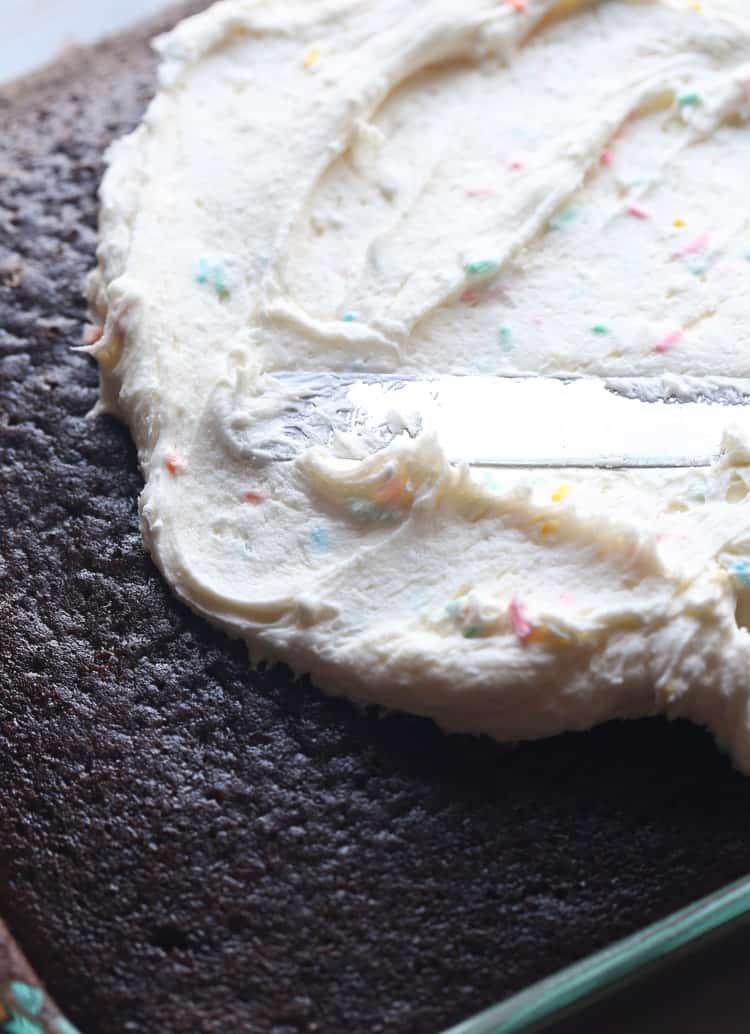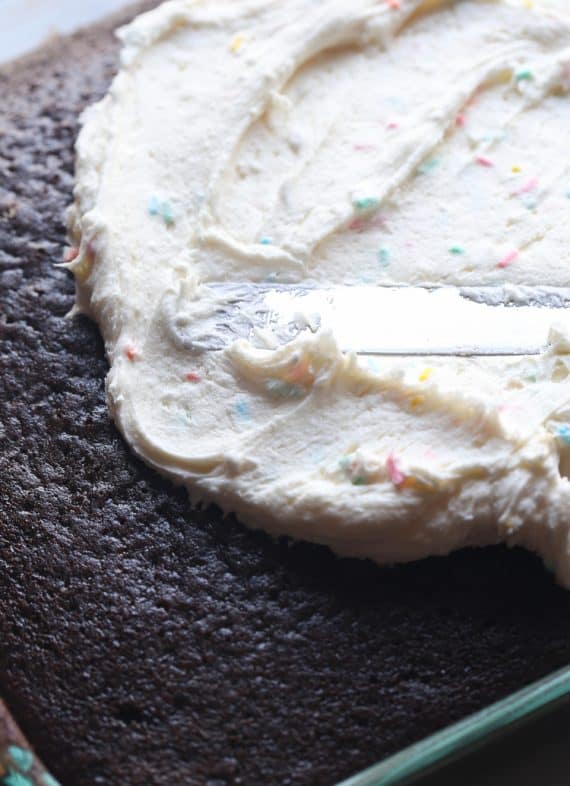 When it was time to cut a slice I was worried about the cake sticking because of not greasing the pan.
No worried necessary. It didn't come out completely clean, like if I greased it well or used parchment paper, but since it is a sheet-style cake it doesn't matter at all!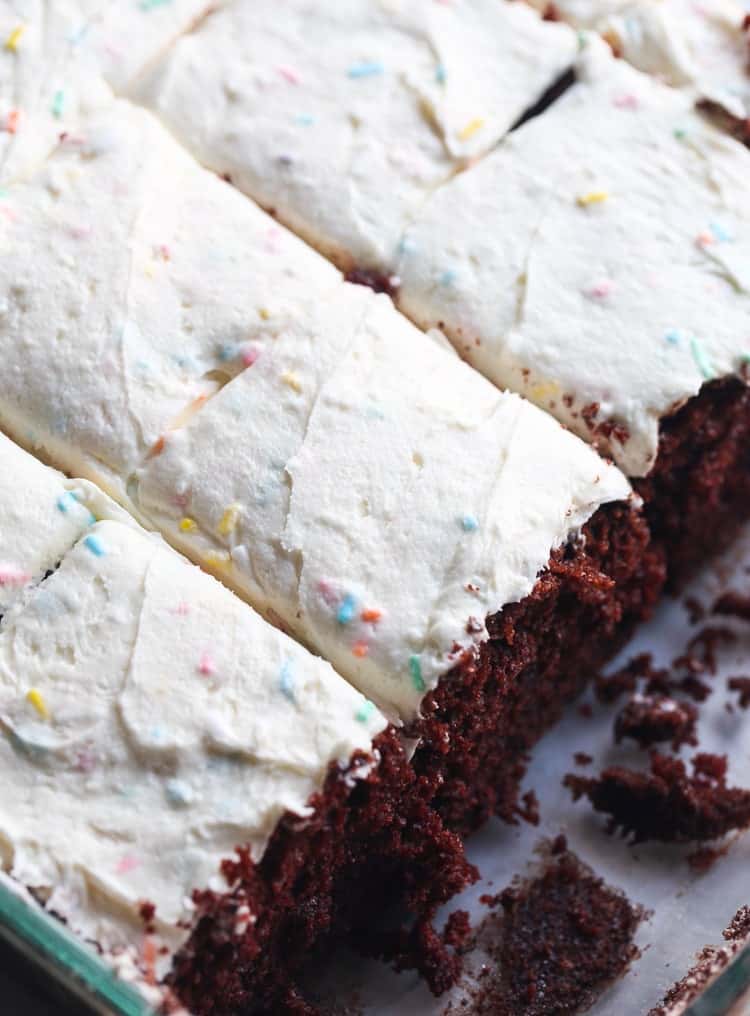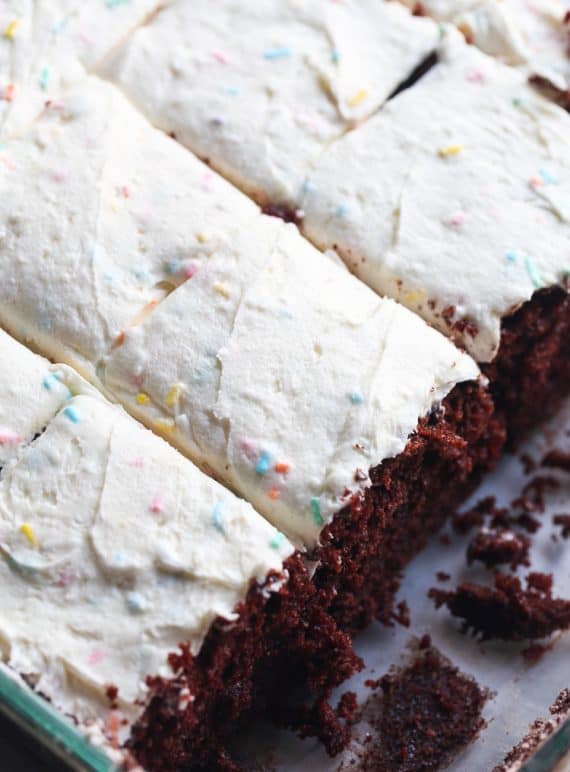 It's seriously so soft and fluffy! It's nice to have a cake recipe that's different, easy and delicious!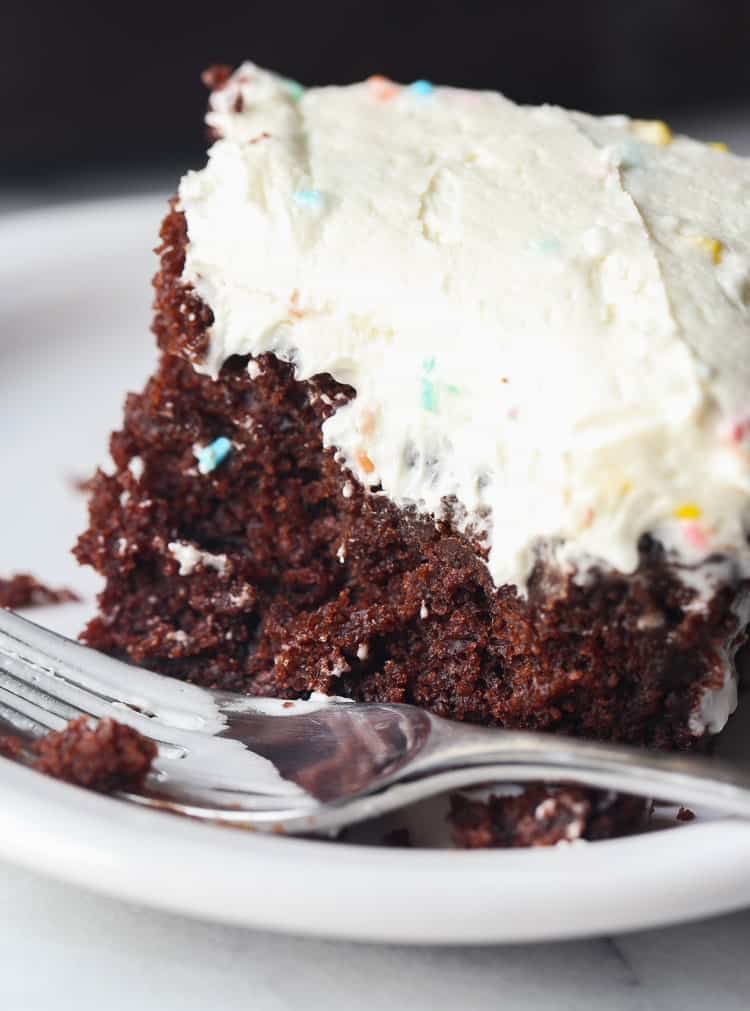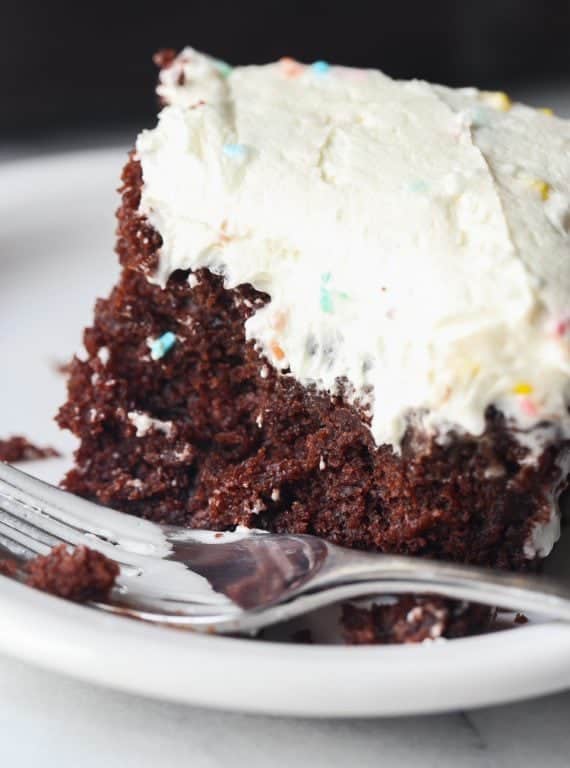 Enjoy!!
Print
---
Ingredients:
3 cup

s flour

2 cup

s granulated sugar

2/3 cup

unsweetened cocoa powder

2 teaspoon

s baking soda

1 teaspoon

kosher salt

2 teaspoon

s vanilla

2 tablespoon

s apple cider vinegar

1/2 cup

vegetable oil

2 cup

s water
---
Instructions:
Preheat oven to 350°F.
In an ungreased 9×13 baking pan sift together the flour, sugar, cocoa powder, baking soda, and salt. Whisk the ingredients together gently to combine.
Make 3 wells in the dry ingredients. Pour the vanilla in one, the vinegar in another, and the oil in the last. Pour the water all over the top. Using a whisk or a fork, stir the batter until smooth and combined.
Bake for 35-40 minutes, or until a toothpick inserted int he center comes out clean.
Allow the cake to cool and dust with powdered sugar or frost.
---
Want To Save This Recipe?
Save
Save