I've put together another fun compilation post…this one getting you geared up for the summer months and BBQ season! All my BEST S'MORES RECIPES in one place!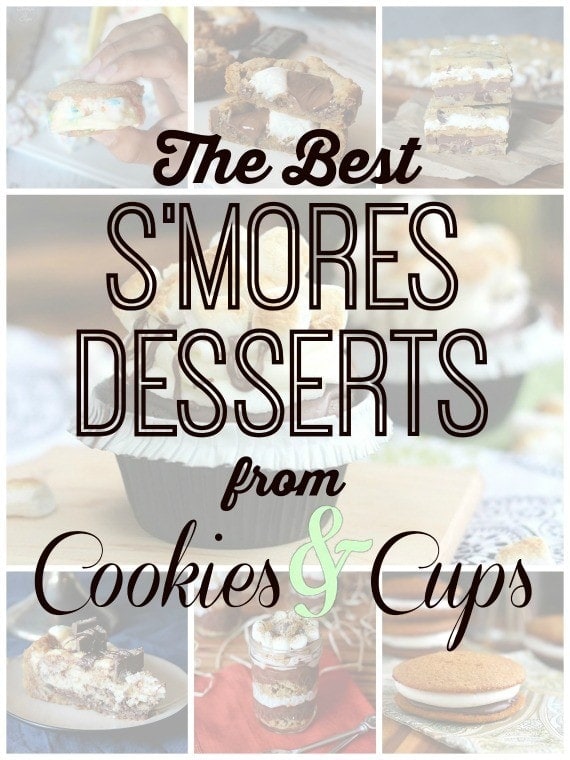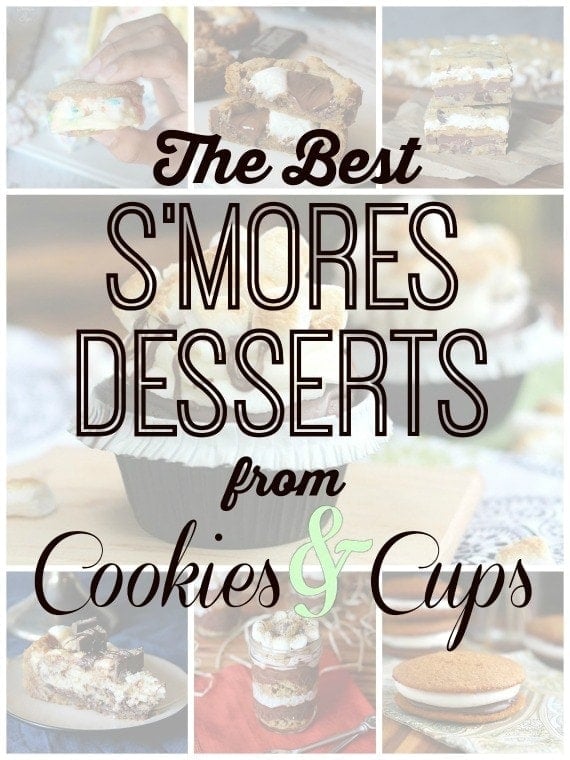 Hi friends! Summer is just about upon us. Got your beach body ready? Ahem.
Well, I do have my grill ready, my Kindle full of beachy reads…AND my S'mores obsession fulfilled!
I've gone ahead and got you covered when it comes to the campfire treat…so you have more time to think about other important summery things…Like swimsuit cover-ups and cute beach bags.
I've put together all my favorite S'mores recipes for you, so you have them all here for quick reference. You will want these guys on speed dial all summer long! Let's get started…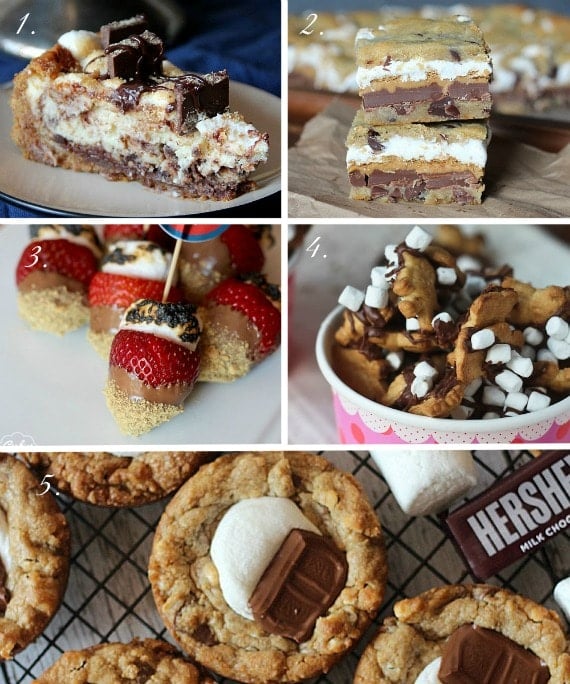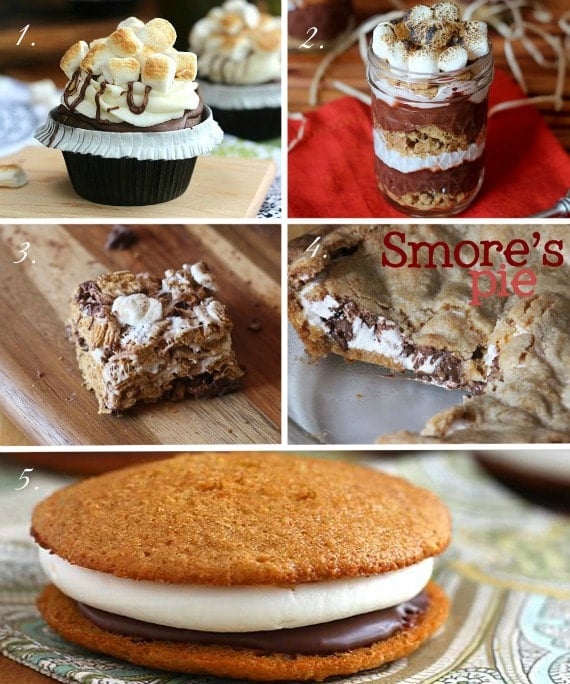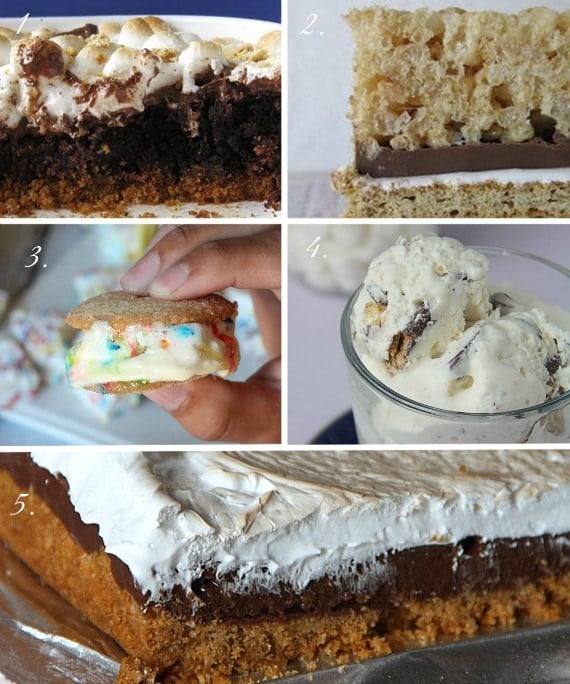 Please excuse the bad picture up there, but I made these S'mores Brownies a million years ago when I knew nothing about blogging or photography. But thank goodness I DID know about delicious treats, and these S'mores Brownies are still a favorite! ps- I need to take new pictures!
Ok, another oldie…and yes weird photo.. but it's S'mores Krispie Treat…which means that it's two thick krispie treats with graham crackers and chocolate stuffed inside. So fun!
Oh you guys…these Cake Batter S'mores Treats are made with Cake Batter Marshmallows! I used the homemade cake batter marshmallows with white chocolate instead of milk and also used sugar cookies instead of graham crackers. Insane. Do it. ps- homemade marshmallows rule the world.
This next one is perfect for summer. Not only is it S'mores Ice Cream..It's also a 2 Ingredient Ice Cream base!! You can really add anything into it…I just thought S'mores flavors would be a good idea. Guess what? I was right.
Finally my NUMBER ONE favorite S'mores treat…My S'mores Fudge Bars. These guys have been duplicated all over the internet. People love them. You will too. Again, homemade marshmallows (in this case Fluff) rule the world.
Now for 10 more fun S'mores treats from around the web…be sure to check them all out. YUM!